Description
15th Annual Free African Cultural Festival #FestAfrica 2017 to be held on Saturday August 12th & Sunday August 13th from 1pm to 8pm on both days.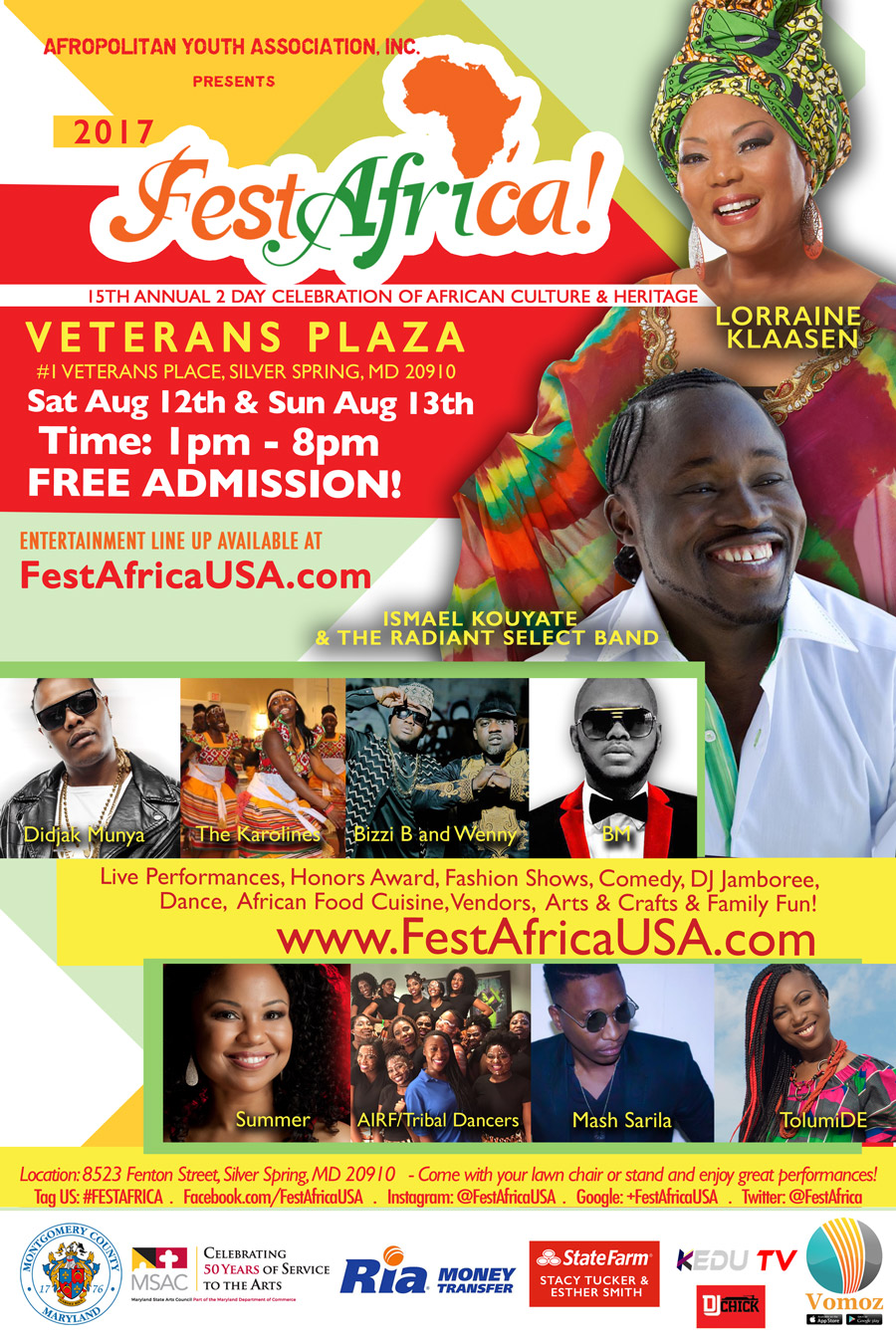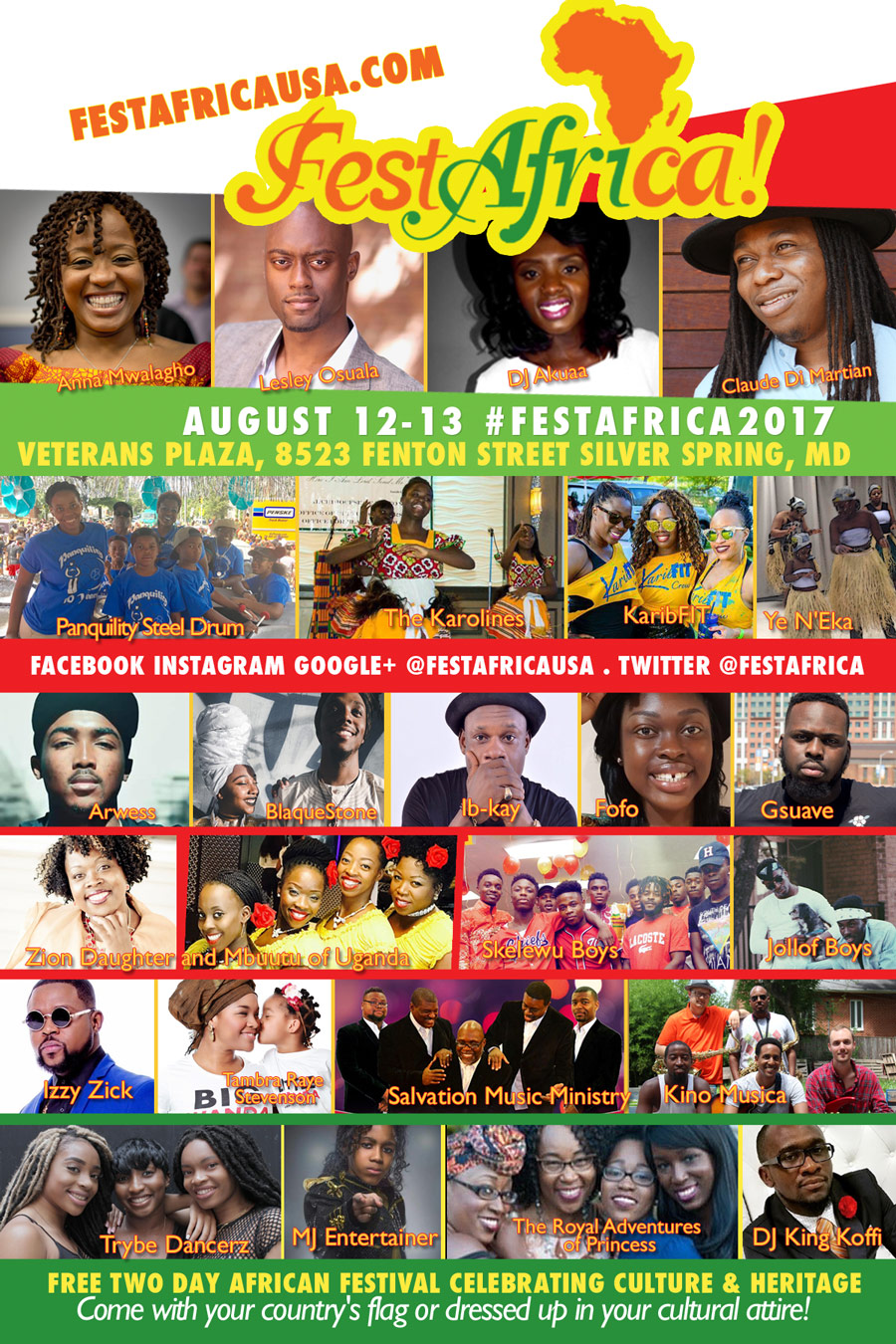 Venue Address: 1 Veterans Place, Silver Spring MD, 20906 (Corner of Fenton St. and Ellsworth Drive). The festival is Free to the Public. Rain or Shine, so come with your lawn chair or stand and enjoy great performances!
Proudly the largest African festival in Maryland, FestAfrica will welcome 8,000 or more attendees from across the nation. It will feature over 50 musical performances by international and local African bands and artists, cultural dances, fashion shows, African cuisine, vendors, arts & craft exhibits, FestAfrica Honors Award, and much more. For more information about this wonderful event please visit our website.
Website - www.FestAfricaUSA.com
Event hosted by Afropolitan Youth Association
Donations - https://www.gofundme.com/festafrica

Advertising Opportunities available - http://www.festafricausa.com/sponsorship
YOUTUBE :www.youtube.com/FestAfrica
YouTube:
GOOGLE+ : www.google.com/+FestAfricaUSA
Email: info.festafrica@gmail.com
TAG US #FestAfrica Twitter: @FestAfrica Instagram: FestAfricaUSA & Facebook: www.Facebook.com/FestAfricaUSA
VOLUNTEER REGISTRATION for the 2017 Festival is open!!! Please visit our website to sign-up.