Multiple Dates
FES CREDIT DOCTOR BUSINESS SEMINAR
Actions and Detail Panel
FES CREDIT DOCTOR BUSINESS SEMINAR
Multiple Dates
Description
Calling all Mortgage Brokers, Loan Officers, Real Estate Agents, Real Estate Brokers, Leasing Consultants, Banker, Business Development Mangers, Accountants, Tax Professionals, Apartment Locators, Property Managers, Bank Managers, Notaries, Pastors, General Managers, Directors, Branch Managers, District Managers, Finance Managers, Unit Managers, Regional Managers, Office Managers, Supervisors, Attorneys, Paralegals, Ministers, Presidents, CEO, Vice Presidents, Escrow Officers, Bookkeepers, Recruiters, Leaders, Sales Managers, Salespersons, Buyers, Store Managers, Insurance Agents, Marketers, Appointment Setters, Executive / Administrative Supporters, Catering Managers, Coordinators, Entrepreneurs, Influences, Visionaries, Destiny, Investors, and other Opportunity Seekers.
Where do you want to be in 5 years? 10 years? What about right now?
What if you could have the benefits of a traditional business, but without someone else controlling your income, hours, partners and overall job security? Maybe you're comfortable in your job, but would like to increase your opportunities and income without trying to balance the multiple schedules created for you. Or maybe you just want to create additional revenue for your existing business? Technology is continuing to advance and the business world is rapidly changing. Who do you know with less than perfect credit? You're going to be working anyway- shouldn't you enjoy it? Shouldn't you control it? Or add to it? Come out and meet new people at our FES Credit Doctor Business Seminar. And you are welcome to bring additional colleagues and friends too. We forward to seeing you soon! Registration begins at 2:45 PM. The Seminar will Start at 3:00 PM.
LOCATION OF SEMINAR
PEARLAND WESTSIDE LIBRARY (AROUND CORNER FROM HEB)
2803 BUSINESS CENTER DR., STE. 101
PEARLAND, TEXAS 77584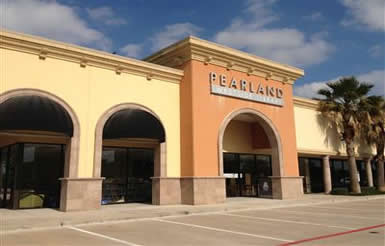 PLEASE CALL / TEXT
FES CREDIT DOCTOR
PHONE/VOICEMAIL/TEXT: (248) 919-8862
EMAIL: FESCREDITDOCTOR@GMAIL.COM
~PLEASE REMEMBER TO BRING YOUR LAPTOPS, IPADS, AND/OR SMARTPHONES WITH YOU IF POSSIBLE.~
>>>>>>>>>>>>>>>>>>>>>>>>>>>>>>>>>>>>>>>>>>>>>>>>>>>>>>>>>>>>>>>>>>>>>>
PLEASE READ THESE IMPORTANT SEMINAR DETAILS. FREE TICKETS TO OUR FES CREDIT DOCTOR SEMINAR. FOR RSVP INFORMATION PLEASE CONTINUE READING BELOW.
REGISTRATION BEGINS AT 2:45 PM. THE SEMINAR WILL START AT 3:00 PM SHARP.
*NOTES: FREE PARKING IS AVAILABLE IN THE PARKING LOT. PLEASE BRING YOUR LAPTOPS, IPADS, AND/OR SMARTPHONES WITH YOU IF POSSIBLE.
RSVP OPTIONS ARE BELOW TO CONFIRM YOUR ATTENDANCE. EVERYONE IS WELCOME TO ATTEND.
~~RSVP OPTIONS TO CONFIRM YOUR ATTENDANCE~~
OPTION 1: (FREE E-TICKETS)
EVENT BRITE REGISTRATION SEMINAR PAGE:
https://www.eventbrite.com/e/fes-credit-doctor-business-seminar-registration-29790390861
E-MAIL: FESCREDITDOCTOR@GMAIL.COM
FOLLOW US ON: TWITTER @FESCREDITDOCTOR
FOLLOW US ON: INSTAGRAM

#FESCREDITDOCTOR
FOLLOW US ON: TAGGED ~ FESCREDITDOCTOR
Additional Information Requests:
FES CREDIT DOCTOR
*Please Call / Text (248) 919-8862
Email: fescreditdoctor@gmail.com
#HoustonRealtors
#Realtors
#Financialadvisors
#MortgageBrokers
#LoanOfficers
#RealEstateAgents
#ReallEstateBrokers
#LeasingConsultants
#Banker
#BusinessDevelopmentMangers
#Accountants
#TaxProfessionals
#ApartmentLocators
#PropertyManagers
#BankManagers
#Notaries
#Pastors
#GeneralManagers
#Directors
#BranchManagers
#DistrictManagers
#FinanceManagers
#UnitManagers
#RegionalManagers
#OfficeManagers
#Supervisors
#Attorneys
#Paralegals
#Ministers
#Presidents
#CEO
#VicePresidents
#EscrowOfficers
#Bookkeeper
#Recruiters
#Leaders
#SalesManagers
#Buyers
#StoreManagers
#InsuranceAgents
#Marketers
#AppointmentSetters
#ExecutiveSupporters
#AdministrativeSupporters
#CateringManagers
#Coordinators
#Entrepreneurs
#Influences
#Visionaries
#Destiny
#OpportunitySeekers
#Investors
#Brokerage
#Insurance
#Brokers
#Networking
#Opportunity
#Retirees
#Laidoff
#Worksource
#Unemployed
#Underemployed
#OilandGas
#Temporaryworker
#Contractworker
#LaidOff
#Businessowner
*Notes: Please remember to bring your Laptops, IPADS, and/or Smartphones with you if possible.
FAQs
Where can I contact the organizer with any questions?
THE FES CREDIT DOCTOR ~ CALL / TEXT (248) 919-8862
Email: fescreditdoctor@gmail.com
Can I update my registration information?
Yes, you are more than welcome to add additonal guests to your ticket.
Free RSVP E-Ticket Link:
https://www.eventbrite.com/e/fes-credit-doctor-business-seminar-registration-29790390861
***Notes: Unable to attend? Visit Us At: www.protectionthatpays.com & Select Video # 3. Please contact us once you have completed our video to discuss your level of interests. Thank You!***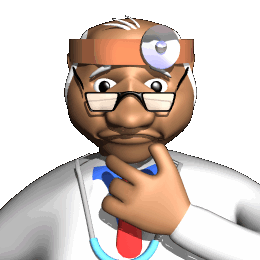 ~ FES CREDIT DOCTOR ~
~ LET'S HELP PEOPLE GET CREDIT HEALTHY ~