Description
Join us for a conversation about innovation in fertility management, treatment, and the proactive steps that you can take today to plan for your future family. During the discussion, we will talk about the latest advancements in technology and genetics and how this information is empowering more women to take greater control of their reproductive health and biological clock.
Agenda
6:00-6:30 PM: Networking, Appetizers, and Drinks

6:30-7:30 PM: Speaker Presentations

7:30-8:15 PM: Panel Discussion

8:15-9:00 PM: Networking
Speaker Line Up
Dr. Aimee Eyvazzadeh, Fertility Specialist

Adity Khanna, Medical Science Liaison, Celmatix

Karen Drexler, CEO, Sandstone Diagnostics
MAKE SURE TO COME AT 6:00PM AND MEET PEOPLE FROM:
---
SPEAKERS
Dr. Aimee Eyvazzadeh
Dr. Aimee Eyvazzadeh, also known as the "Egg Whisperer," is one of America's most well-known Fertility Doctors. Her success rate at baby-making is what gives future parents hope when all hope is lost. She's had a hand in creating thousands of happy healthy babies. Dr. Aimee is a Harvard-educated board certified OBGYN, specializing in Reproductive Endocrinology and Infertility; but it's her "Egg Freezing Parties" that put her in the limelight and made her a media darling. She has been featured in magazines like People and Marie Claire, and has been featured on the Today Show, Good Morning America, CBS Morning, Fox Network, along with a number of local and international newscasts. In her off-time, Dr. Aimee is a Mom to four rambunctious young kids aged 9 and under. Her goal is to teach everyone how to become fertility aware and #GetAheadOfInfertility. Be sure to catch her #EggWhispererShow every Wednesday: eggwhisperer.com/show.
Adity Khanna, MS, LCGC
Adity Khanna, MS, LCGC is Medical Science Liaison (MSL) at Celmatix. Before Celmatix, Adity was an MSL at Sequenom. She is a genetic counselor by training and has over 10 years of clinical experience in both prenatal and cancer genetics. She received her undergraduate degree from the University of Southern California and her Masters in Genetic Counseling from California State University, Northridge.
Karen Drexler
Sandstone Diagnostics, a company that is empowering men to take control of their health, starting with their reproductive health. Sandstone's first product is Trak, www.trakfertility.com, an FDA cleared system for home male fertility testing that recently launched in the US. The system includes an app that provides personalized guidance to help men improve their fertility through changes in lifestyle, and an educational website, www.dontcookyourballs.com. Recent reports have highlighted the growing concern around declining sperm counts, and Trak helps men understand where they stand and what they can do to increase their odds of becoming dads. Ms. Drexler is an experienced medtech entrepreneur and executive. She is active with numerous organizations that support female founders and women on boards, and is a founding member of Astia Angels, an organization that provides investment for high potential female founders. Ms. Drexler has a chemical engineering degree from Princeton University and and MBA from the Stanford Graduate School of Business.
---
Modern Fertility
Afton Vechery is the co-founder and CEO of Modern Fertility, a women's health company focused on making fertility information more accessible for women everywhere. Modern Fertility offers the first comprehensive test you can take at home to check in on your fertility–and it's the fourth health company that Afton has had a hand in launching. She has also worked in healthcare private equity and most recently led the consumer tools division at 23andMe. Learn more here: modernfertility.com
Ava
Lindsay Meisel is the Science Editor for Ava, a women's health technology company. She runs Ava's content platform, Avaworld, working with data scientists and medical researchers to bring relevant new insights about the menstrual cycle to general audiences. With a background in journalism, Lindsay has 10 years of experience writing for technology companies.
---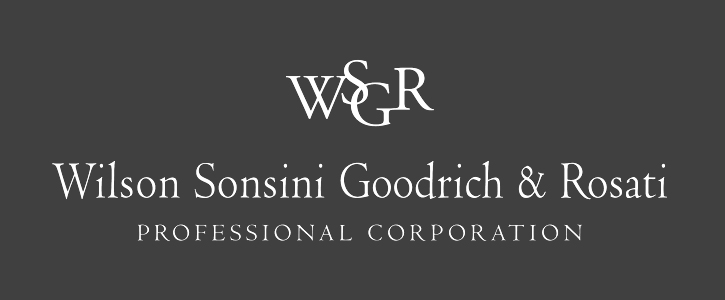 For more than 50 years, Wilson Sonsini Goodrich & Rosati has offered a broad range of services and legal disciplines focused on serving the principal challenges faced by the management and boards of directors of business enterprises. The firm is nationally recognized as a leader in the fields of corporate governance and finance, mergers and acquisitions, private equity, securities litigation, employment law, intellectual property, and antitrust, among many other areas of law. With deep roots in Silicon Valley, Wilson Sonsini Goodrich & Rosati has offices in Austin; Beijing; Boston; Brussels; Hong Kong; Los Angeles; New York; Palo Alto; San Diego; San Francisco; Seattle; Shanghai; Washington, D.C.; and Wilmington, DE. For more information, please visit www.wsgr.com.
About Celmatix
Celmatix is a next-generation women's health company transforming reproductive healthcare through genomics and big data. Founded in 2009 in New York City, Celmatix is disrupting how women approach their lifelong fertility journey by empowering them with more personalized information. The company's research-driven products include Fertilome® genetic test, the world's first multigene panel that reveals what a woman's DNA says about her reproductive health, and Polaris®, a real-time predictive analytics platform used by leading fertility clinics across the U.S., which helps physicians optimize patient outcomes and improve the patient experience. For more information about the Fertilome test, visit myfertilome.com and connect with us on Facebook, Twitter, and Instagram.