Description
The Fernet-Branca Barback Games have traveled across the country from SF to San Diego to NYC and now they come to BOSTON!
Featuring DJ battles, surprise performances & live acts while the city's best bar backs compete to become the national champion!
RSVP here NOW as TICKETS are LIMITED!
This is a private event. 21+ to enter.
Get a Free ride to the Barback Games with a $20 Credit courtesy of Uber
Download the Uber App & use Discount Code:

Fernet
---
Want to guarantee your competition spot as a Barback in this year's Boston Fernet-Branca Barback Games?
Make a quick 1-3minute video using your digi-cam or iPhone and enter our BARBACK VIDEO CONTEST! All approved entries are GUARANTEED TO PARTICIPATE on 11/6.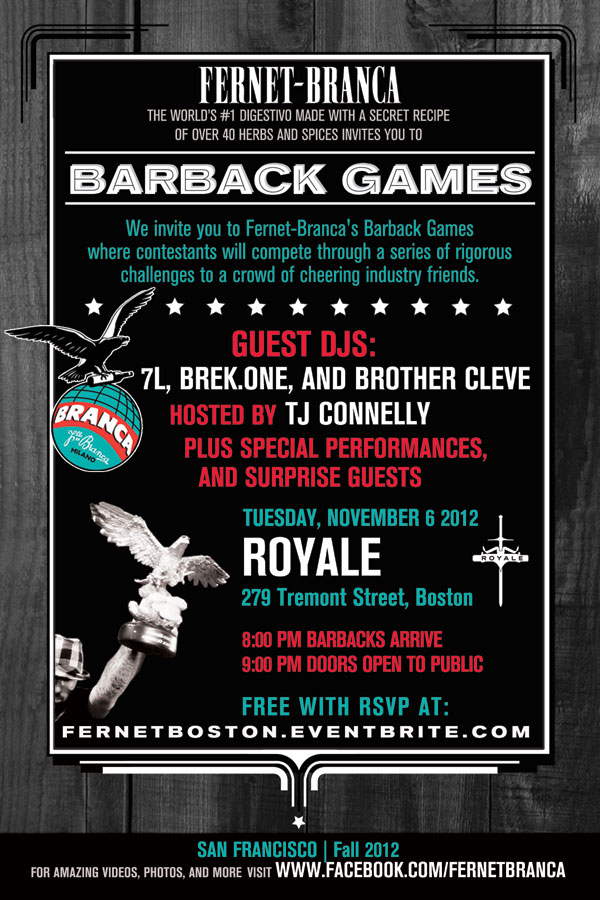 ===============================================================
Fernet Branca BARBACK GAMES 2012

On Tuesday, November 6th, BOSTON's top bar establishments will put forth their best talent in Fernet Branca's BARBACK GAMES. Each of the Barback Gladiators will compete for prizes through a series of rigorous bar related activities that promise to delight a crowd of cheering bartenders, owners, and industry enthusiasts.
FEATURING PERFORMANCES FROM:
★ 7L of The Bladerunners
www.facebook.com/The-BladeRunners/112509471333

★ BREK.ONE
www.facebook.com/brek.one
★ BROTHER CLEVE
www.facebook.com/brek.one

Hosted by TJ CONNELLY

and Boston Industry Judges:

Luke O'Neil- cocktail writer for the Globe, Phoenix, pretty much every outlet in Boston
John Gertsen - bar manager at Drink, Boston Startender, one of the first people in the city to get turned on to Fernet and spread the Gospel of it
Troy Clarke - President of Boston USBG
Amie Durgin - LUPEC Boston
Tiffani Faison - celebrity Chef, second runner up on first season Top Chef, also on Top Chef Masters, on the Today show all the time
Josh Childs - Boston star bartender, took in Fernet when John Gertsen and the crew started drinking it, helped turn the city on to it years ago
Joy Richard - bar manager of the Franklin Group, Fernet on tap, sells more Fernet than anyone in the city
Chad Arnholt - bartender at the Citizen, top Fernet account in Boston
Jamie Bissonnette - Boston celebrity chef
Garrett Harker - proprietor of Eastern Standard, Island Creek Oyster Bar, The Hawthorne, the reason we all drink Fernet! Brought the craze back to Boston from SF years ago. It all start here with him, Josh Childs, and John Gertsen
21+ only
Tuesday November 6th, 2012

Royale
279 Tremont St.
Boston MA 02116

8:00 PM - Barback registration
9:00 PM - Doors open to public
===============================================================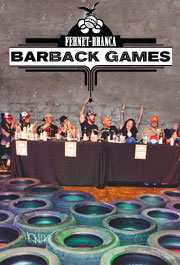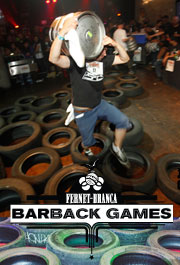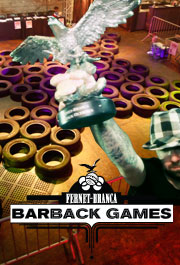 ---
**ATTENTION PARTICIPATING BARBACKS**
- ONLY 1 Barback per venue (Sorry way too many contestants. Battle it out amongst your Bar)
- Only the first 40 people that have PRE-REGISTERED online via Eventbrite AND are at the venue in line will be allowed to participate
- We are opening doors at 8PM for Barbacks but given the response we suggest you arrive way earlier to make sure you are one of the first 40
- You MUST be over 21 with valid ID
- Finally - be prepared to sign a waiver and your soul over to the Fernet Gods