Description
THE FERNET-BRANCA BARBACK GAMES ARE BACK!!

Orlando has once again been chosen to host a regional competition for the world famous Fernet-Branca Barback Games, with the winner being sent to San Francisco to represent Florida at the National Games in November!!

We are expanding the competitor field this year and adding some new suprises to event night. This year, 20 local barbacks will have their barbacking skills put to the test against their peers, until we crown a Florida champion.

---

Think you have what it takes to represent your bar, compete for the title of top Florida Barback and win a trip to San Francisco?
-Please sign up as a compeditor below. (ONLY ONE BARBACK PER BAR)
Want to watch your friends and family compete?
-Please sign up for a FREE TICKET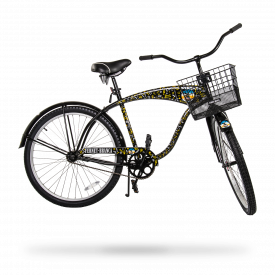 Make sure to bring cash. We will be raffling off a Fernet Branca bike. All proceeds from the raffle will go to Pet Rescue by Judy. http://www.petrescuebyjudy.com/
---
Barbacks must be there at 2pm to complete registration and qualify to compete. The event starts at 3pm.
Please email sgracialassale@infiniumspirits.com with any questions.
---
SCORING
• All events are time-trial events – no events will be judged based on style or any criteria beyond the time it takes to complete said challenge.
• If any contestant does not complete the task correctly – e.g. returns with the wrong bottle during the bottle relay -– their time will continue to run until the task is completed correctly. If the barback fails do it correctly / gives up / etc, then he shall be disqualified.
• Despite each contest only featuring (2) contestants at a time---their individual times will be matched up against the times of the ENTIRE GROUP.
• That means it does not matter who "wins" the heat between every (2) contestants. The times of each contestant will be rated against that of the ENTIRE GROUP. • After Round 1, the fastest (8) contestants will move on to Round 2.
• After Round 2, the fastest (4) contestants will move on to Round 3 (final round).
CHALLENGES
• Challenge #1 – Bottle Relay • At least 8 competitors. Up to a max of 20 competitors – aka (10x) heats
• Challenge #2 – Bottle Wipedown
• Challenge #3 – Beer Restocking