Fermenting Change – The Microbiome Experiment!

Sunday, August 13, 2017 from 1:00 PM to 3:00 PM (PDT)
Event Details

Like most Slow Food chapters in the U.S., Ventura County, CA was on the lookout for interesting ideas that highlight the local food shed in early 2016 when chapter leader, Charles Barth, came across an expo booth featuring The American Gut Project.
A brief encounter with this Citizen Science project (which tracks the microbiome of the human gut) led to the intriguing idea of genetically sequencing the microbiomes of dinner guests, both before and after eating a collection of locally produced, fermented foods.
What would they discover? More importantly did they know anything about the gut and it's microbial inhabitants to begin with? 
This talk will follow the ongoing Slow Food Microbiome Project that now encompasses two 50-person cohorts, an extensive collection of laboratories and research professionals along with more than 100 Southern California participants-all seeking to know everything they can about their collective microbial communities and how they affect their daily lives. Further, you will learn how Slow Food values offer the brightest hope for helping maintaining a diverse and powerful gut!
SPEAKERS: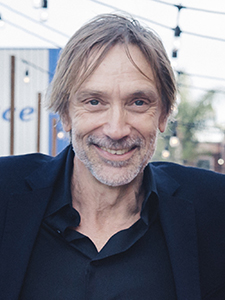 Charles Barth is founder and Chair of Slow Food Ventura County.
Barth also serves as the public member on the CDFA/Certified Farmers Market Advisory Committee and CEO of Wildwood Heritage Provisions consulting which specializes in regional food system expertise and relationship marketing.
Charles is also a TV composer and audio professional working in Los Angeles.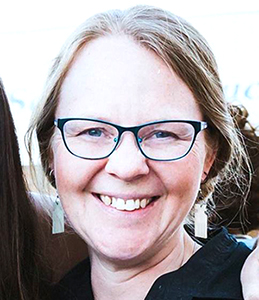 Susan Cousineau – Integrated Research Lead. 
 With a BSc (Honours) in ecology and MSc in evolutionary biology, Susan has pursued field research in Costa Rica, Amazonian Peru, the BC West Coast and Alberta Rockies, and Kenya, used bioinformatics and mathematical modelling to study infectious diseases, and studied permaculture, regenerative agriculture and runs her own business — all in a lifelong pursuit to tie together ecological restoration, global health, and food security.
She grew up farming and has worked on a number of other farms (pastured pigs and poultry; organic fruit and berries); collaborating, teaching and installing edible landscapes; and in nature-based youth education. She blends a solid foundation of research science with practical farm-based applications of holistic management, carbon farm planning and experimental design. Overall she focuses on supporting initiatives towards a more climate-centric and biodiversity-friendly agriculture, in the context of a global ecology. Her work with Slow Food involves coordinating a dynamic, creative, community-oriented citizen science platform, bringing scientific research together with the global movement towards a slower, healthier, more integrative perspective on health. 
GENERAL MEETING POTLUCK:
As always, bring something yummy to share at Potluck!
SFPLA General Meeting Agenda For July 2017
1:00 pm Call to Order/Welcome Visitors/Guests 

1:05 pm Organizational Business

1:30 pm Break/Social Time/Potluck**

1:45 pm Continuing Education—

Fermenting Change - Charles Barth & Susan Cousineau

3:00 pm Adjournment 
** Make sure to bring something to share for refreshments too!
When & Where

Culture Club 101
1392 E. Washington Blvd.
Pasadena, CA 91104


Sunday, August 13, 2017 from 1:00 PM to 3:00 PM (PDT)
Add to my calendar
Organizer
Our mission is simple. To celebrate good, clean, wholesome food. We are the food preservation specialists for Slow Food LA. Our volunteers, known as Slow Food Preservation Advisors, are a group of dedicated individuals who have received special training in food preservation techniques. These volunteers generously donate their time and talents, and teach food preservation techniqchef ernie miller teaching classues to many groups at at many venues all over Southern California.
Our volunteers teach classes at the special events, such as the Los Angeles County Fair and the Orange County Fair. We are currently teaching a series of classes at several locations in Los Angeles County, and we are available to conduct demonstrations for Farmer's Markets, festivals, churches and synagogues, libraries, schools, clubs, and special events.
If you would like to set up a food preservation demonstration for your organization or arrange for one of our Slow Food Preservation Advisor volunteers to teach a class for your event, please contact us at: preservers@slowfoodla.com