Description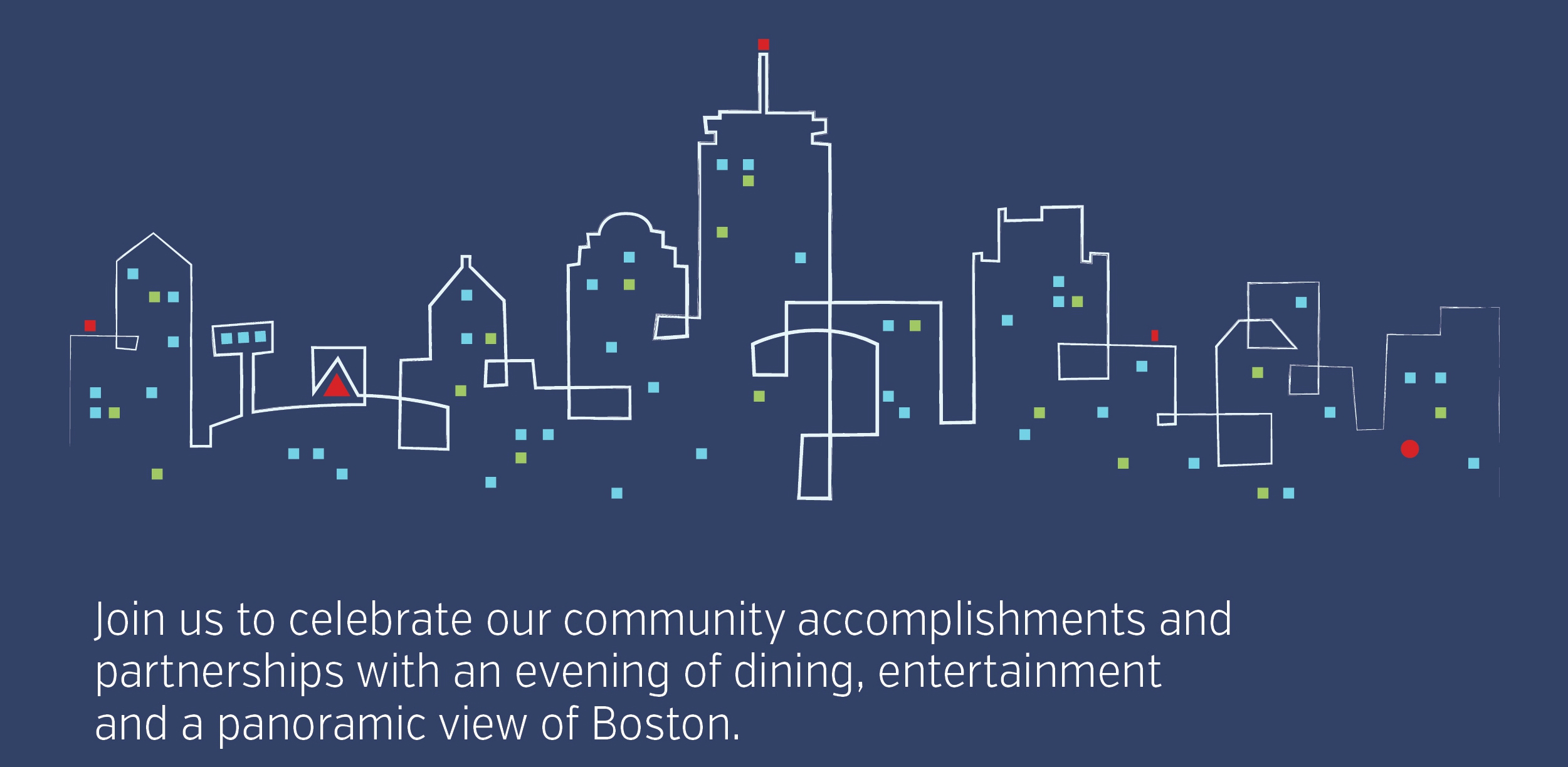 Fenway Community Development Corporation (FCDC) invites you to The Fenway Ball. The gala is on Thursday, June 15, 2017, from 6:00PM to 9:30PM at the Prudential Skywalk, 50th Floor, 800 Boylston Street, Boston. This exciting event connects nearly 300 professionals from the real estate industry, business sectors and Fenway's renowned institutions. These academic, arts, cultural, medical, and sports institutions are the economic drivers of our region.
Event highlights:
- Hors d'oeuvres, drinks, buffet dinner, and dessert

- Panoramic views of Boston
- Celebrate our accomplishments & partnerships

- Exciting live and silent auctions

For inquiries, please contact Iris Tan at itan@fenwaycdc.org or (857) 234-6509.
Dress code: Cocktail or business attire
Parking and directions: Prudential Garage. Please bring parking ticket to validate at event registration desk. The rate is discounted to $14 with validation. The Huntington Avenue and Dalton Street entrances will bring you closest to the Skywalk elevators.
Mailing address for checks: FCDC, 70 Burbank Street, Boston, MA 02115
Community Investment Tax Credit Program (CITC)
Your contribution of $1,000 or more to Fenway CDC in 2017 may make you eligible for a CITC equal to 50% of your contribution. The balance is deductible from your federal taxes as a charitable gift (consult your tax advisor). Businesses, foundations, non-profits, and individuals can all participate in the CITC program.
Your generous support will help Fenway CDC to serve over 1,000 low- and moderate-income adults, children, and youth each year.
1. Housing Development and Preservation
Provide affordable homes and housing services to 500 residents

Work with private developers, institutions, and city officials to form housing partnerships

Rehabiliate 52 homes at Burbank Gardens to protect residents from displacement and preserve the long-term affordability of this mixed-income development
2. Workforce Development and Education
Help residents access job readiness training and placements, English language courses, education and career advancement, and adult education programs

Enable job seekers to network with hiring companies at Fenway CDC's Career Fair
3. Economic Improvement

Conduct financial education and counseling

Partner with institutions and businesses to create job opportunities
4. Social Services
Help vulnerable residents access human services (food, health, housing, utililities, child care etc.)
5. Community Planning and Organizing

Provide tenant support to improve the living conditions of at-risk residents and protect them from displacement or becoming homeless

Monitor development in the neighborhood using the community-crafted Urban Village Plan as a guideline for how the area should look and function
We envision the Fenway as an Urban Village - a model of smart-growth and sustainability where residents, businesses, and institutions thrive together. www.fenwaycdc.org