Fentanyl, Sizzurp, Vaping and Other Current Drug Trends
Description
This workshop will cover current trends in substance use including the devastating potency, accessibly, and attitudes that are currently influencing the continued wide-spread use of these harmful substances. The training will familiarize participants with currently trending substances and cultivate a discussion on risks of use and the importance of treatment.
This free event is sponsored by Maine Township's MaineStay Youth & Family Services, Chicago Behavioral Hospital, and Gateway Foundation. It is appropriate for social service professionals and includes 2.0 free CEUs for social workers, professional counselors, marriage and family therapists, psychologists, and nurses, and 2.0 IAODAPCA CEUs for addiction counselors. Continental breakfast will be available from 8:30-9:00 AM. Advance registration is requested as seating for this event is limited.


About the Presenter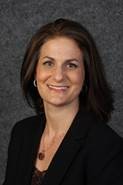 Rachel Obafemi, MA, LCPC, CADC, MISA works as the Program Director of Adult Services at Gateway Lake Villa. She has nearly 20 years of experience in the field of mental health and substance use treatment and has been a member of the clinical team at the Gateway Treatment Center in Lake Villa since 2011. Rachel holds a Masters of Clinical Professional Psychology from Roosevelt University and maintains her LCPC, CADC and MISA credentials.