Feng Shui • Spring cleaning • 3/22/2015

Sunday, March 22, 2015 from 2:00 PM to 4:00 PM (EDT)
Event Details
Feng Shui: Spring Cleaning Your Home into Your Sanctuary
Sunday, March 22, 2:00pm - 4:00pm
The 3000+ year-old design principles of Feng Shui can help you make your Spring Cleaning more productive this year! Clutter is Public Enemy #1 against having good Feng Shui energy flow in your home or workplace.  Since every section of your floor plan is related to a major life aspiration (Finances, Career, Health, Romance, etc.), clearing your clutter and engaging in some thorough Spring Cleaning is one of the quickest ways to positively influence every major area of your life.  And yet so many of us have difficulties clearing our clutter and getting our homes tidy!  
In this workshop you will learn:
·        A brief overview of Feng Shui essential concepts (if you missed our session in February, no worries – we'll review all you need to know!)
·        How to find clutter clearing motivation in your floor plan
·        Feng Shui tips and cures to help you accomplish your Spring Cleaning more easily
·        Harmonizing your home and making it feel like your sanctuary
·        Experience an "environmental harmony" meditation to get you ready to tackle your clutter and cleaning projects.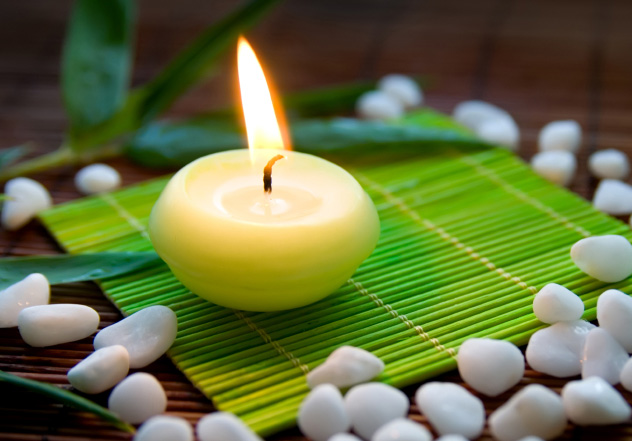 All participants in this workshop will receive a workshop booklet that contains valuable Feng Shui cures and tips to take home, so you can start implementing techniques right away!  During the course of the workshop, many of your personal Feng Shui dilemmas will be resolved thanks to Julie Anna's personal attention. At the close of the workshop, Julie Anna will lead everyone in a meditation that will tune up your internal energy to attract a more harmonious, loving life!
Workshop fee: $25
Pre-registration strongly recommended.

Organizer
La Casa Azul Bookstorewww.lacasaazulbookstore.com
Feng Shui • Spring cleaning • 3/22/2015