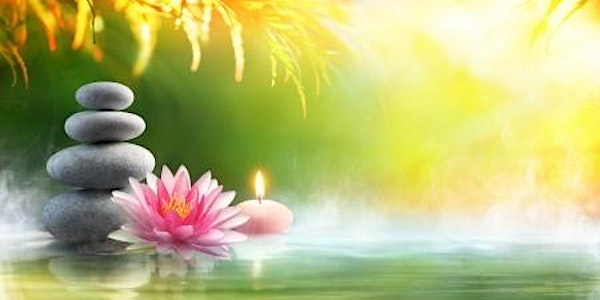 FENG SHUI FOR STRESS RELIEF - 2-Hour Video Class On-Demand
Two-hour Video Webinar to learn the Qi mechanics of Emotions, how reduce daily stress and to center and ground your mind, body and spirit.
By FENG SHUI FOR ARCHITECTURE - TRAINING CENTER
About this event
3326 days 12 hours

Mobile eTicket
FENG SHUI FOR STRESS RELIEF
2-Hour Video Class On-Demand
Enjoy this two-hour Video Class with Feng Shui Master Simona Mainini, Dr. Arch., where you will learn easy Feng Shui techniques and brief meditations to reduce the effect of daily stress, and to center and ground your mind, body and spirit.
Dr. Mainini will discuss:
-- Understanding the energetic component of individual forms of stress and its causes
-- How to guide your decision-making process to avoid stress stagnation
-- The Qi mechanics of how we respond to stressful input and how to recognize them
-- How to make your house a more comfortable place where to heal yourself
-- Qi Gong sit down meditations with Earth and Cosmic Energy
For a better experience, we advise that you set up in a quiet room, wear comfortable clothes and sit on a chair with a high back where you can lean against during the meditation part of the workshop. It is preferable that you sit on a chair rather than the floor for this meditation, with your feet comfortably touching the floor.
NOTE: the link to access our Video Class will appear on the confirmation page you'll see after your registration and payment is completed. You will also receive a copy of this link on your confirmation email. Look out for either or both, and please don't forget to check your spam filter .
For more information about us visit www.fengshuitrainingcenter.com
© 2021 Simona Mainini - All information enclosed in this class are subjected to copyright by Simona Mainini, Dr. Arch.
About the organizer
ABOUT FENG SHUI TRAINING CENTER 

Feng Shui for Architecture Training Center offers the most comprehensive range of Certification Programs and Professional Training currently available in any Eastern and Western country. It is also the only Feng Shui School specializing in the application of Scientific Feng Shui to Architecture, Interior Design and Landscape Design in the US.


We offer Feng Shui Certification Programs for professionals in the design field and aspiring Feng Shui Consultants, as well as Feng Shui classes open to the general public interested in knowing more. 


No previous knowledge of Feng Shui necessary.
For more information about schedule, curriculum and cost, please vist www.FengShuiTrainingCenter.com
About Our Founder:

SIMONA F. MAININI, Dr. Arch., Feng Shui Master

Dr. Simona Mainini is a Doctor in Architecture and Feng Shui Master who uses Traditional Feng Shui to help others increase health, abundance and happiness in their lives. Her firm, Feng Shui For Architecture, is a full-scale, "boutique" Feng Shui consulting firm and her Feng Shui Training Center has been trailblazing the field of Feng Shui applications to interior design and architecture in the US and Europe since 1997.

For more information about Dr. Mainini's consulting services go to www.FengShuiArch.com