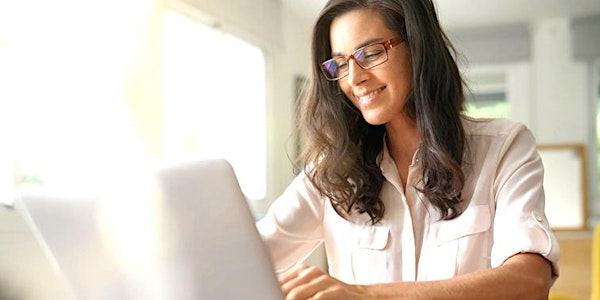 FENG SHUI CERTIFICATION - BEGINNING COURSE 1 (1 of 3) - 6-Video Self-Study
FENG SHUI CERTIFICATION - BEGINNING COURSE 1 (course 1 of 3) in Feng Shui for Architecture, Design & Landscape, 6-Video Self Study Course
By FENG SHUI FOR ARCHITECTURE - TRAINING CENTER
About this event
4756 days 3 hours

Mobile eTicket
FENG SHUI CERTIFICATION - BEGINNING COURSE 1 (Course 1 of 3)
6-VIDEO Self-Study Course  + One-on-One Meeting with Dr. Mainini (7-session total)
Find more information about this course at, please go to
https://www.fengshuitrainingcenter.com/feng-shui-certification-beginning-1-self-study/
Limited Time Offer: Special Promotion 50% discount.
This self-study video course can be purchased and viewed remotely 24/7 by students anywhere at their own time convenience. No previous knowledge of Feng Shui is required.
This is Course 1 (Beginning Level) of our Feng Shui Certification in Feng Shui for Architecture, Interior Design & Landscape.
This Beginning Course is open to all design professionals and Feng Shui enthusiasts aspiring to learn authentic, Classical Feng Shui -- with or without previous Feng Shui training. Each session has been video recorded during a live webinar session and includes question and answers with previous students. Video can be viewed in multiple sessions and rewound and replayed at your time convenience.
Our Certification Program in Feng Shui for Architecture, Interior Design & Landscape includes 3 courses: Beginning, Intermediate and Advanced Level. This Beginning Course can be purchased as single standing course or as part of our Certification Program. Students who have completed all 3 Courses and the related assignments will receive our Certification of Completion.
Whether it takes 6 weeks or 6 months to complete this program, you will still graduate and be elegible to move to Intermediate Course 2.
About the organizer
ABOUT FENG SHUI TRAINING CENTER 

Feng Shui for Architecture Training Center offers the most comprehensive range of Certification Programs and Professional Training currently available in any Eastern and Western country. It is also the only Feng Shui School specializing in the application of Scientific Feng Shui to Architecture, Interior Design and Landscape Design in the US.


We offer Feng Shui Certification Programs for professionals in the design field and aspiring Feng Shui Consultants, as well as Feng Shui classes open to the general public interested in knowing more. 


No previous knowledge of Feng Shui necessary.
For more information about schedule, curriculum and cost, please vist www.FengShuiTrainingCenter.com
About Our Founder:

SIMONA F. MAININI, Dr. Arch., Feng Shui Master

Dr. Simona Mainini is a Doctor in Architecture and Feng Shui Master who uses Traditional Feng Shui to help others increase health, abundance and happiness in their lives. Her firm, Feng Shui For Architecture, is a full-scale, "boutique" Feng Shui consulting firm and her Feng Shui Training Center has been trailblazing the field of Feng Shui applications to interior design and architecture in the US and Europe since 1997.

For more information about Dr. Mainini's consulting services go to www.FengShuiArch.com