Description
Organizer's note: this event requires direct scheduling by emailing: info@olympiafencingcenter.com
Unscheduled/unconfirmed trials are not accepted.
---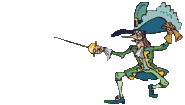 Worry free trial with no strings attached! One full hour in a real class setting.
All programs are month to month – there is no commitment, no enrollment fee, no contract!
$99.00 per month, all equipment included.
Our amazing teachers are CORI and Safe Sport certified, professional members of the US Fencing Association, have extensive experience in working with children and professional fencers themselves.
Our classes are fun and engaging, while teaching new skills in a relaxed, family orientated environment. This trial is ongoing every Saturday and Sunday, 10:00-11:00 AM and 11:00:12:00 PM.
IMPORTANT
Trials dates are scheduled by age groups:
Saturday: 10:00 -11:00 AM, ages 8 – 10
11:00 -12:00 PM, ages 10 – 13
Sunday: 10:00 -11:00 AM, ages 6 – 8
11:00 -12:00 PM, ages 8 – 10
Tuesday: 7:30 -8:30 PM – > Adult (13 and over)
Scheduling is required. Limited to TWO trials per class.
Keep in mind that the class schedule is subject to change, due to the holidays or inclement weather, all changes are posted on our Facebook page.