Femprovisor Fest '17 Workshop | Musical Directors Workshop with Laura Hall

Sunday, April 30, 2017 from 11:00 AM to 12:30 PM (PDT)
Event Details
Keep up with everything happening at Femprovisor Fest '17 at www.femprovisorfest.com

Femprovisor Fest is proudly presented by Leela at The Exit Theater in downtown San Francisco with sponsorship support from Un-Scripted Theater Company, Camp Improv Utopia and The San Francisco Improv Festival.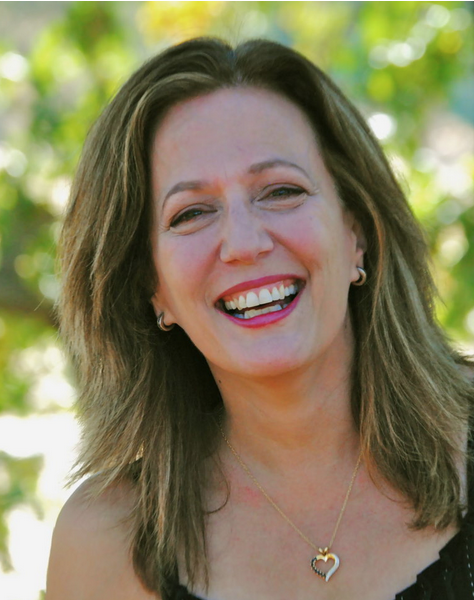 Musical Direction for Improv

Laura Hall will lead a workshop and discussion on musical direction for improv. This workshop is for you, if you are already working as a musical director a musician who is thinking about playing with an improv group a member of an improv group who wants to know how to train or communicate with a musical director. Laura will talk about her improv career, from "The Second City", and "Annoyance Theater" in Chicago, to "Whose Line is it Anyway".  She'll explain and demonstrate how she approaches gear, musical styles, working with different singers, short and long form, and playing with other musicians.  There will be plenty of time for questions and discussion.

Bio: Laura Hall is best known as the improvisational pianist for the hit TV show, "Whose Line is it Anyway", which is back in production again after a 10 year hiatus. Starring a new host, Aisha Tyler, the show is now in season five on the CW.  During the hiatus, Laura toured for several years with "Drew Carey and The Improv Allstars". Laura got her start in Chicago at "The Second City" as an improvisational pianist, composer and musical director.  There she started with the National Touring Company, and went on to write music for the Jeff Award winning E.T.C. revue, "Channel This!"  She has played with countless improv groups in Chicago and L.A., including The Annoyance Theater, Improv Olympic, Improv Institute, Opening Night: The Improvised Musical, The Groundlings, Comedy Sports and Theatresports. Laura loves teaching improv, and leads music improv workshops around the country, often with her husband, Rick Hall.  They have developed "Improv Karaoke" a set of tracks to help improvisors learn how to perform song improv.  Laura has co-written a book, "The Improv Musician: The Ultimate Guide to Playing Music with an Improv Group", to teach musicians how to do what she does on "Whose Line" and in live shows. She's also had music placed on the hit TV show, "Gotham". Laura has composed original musicals with the "Annoyance Theater" and "Theater-A-Go-Go", including "Patty, Patty, Bang! Bang!" which won an L.A. Weekly award for Best New Musical.  She also wrote music for "Where Did Vincent Van Gogh?" and "Empire Burlesque" with Dan Castellaneta and Deb Lacusta. Laura has performed and recorded with such diverse talents as Keegan-Michael Key, Robin Williams, Jane Lynch, Sid Caesar, Roger Daltrey, Joe Walsh and Florence Henderson.

Tuition: $60
Please Note: Men and Women encouraged to participate
Instructor: Laura Hall
Day/Date/Time: Sunday, April 30th, from 11:00am – 12:30pm
Location: Leela Training Center (San Francisco Chronicle Building)
                901 Mission Street, Third Floor, San Francisco
---
Workshop Instructions: Meet inside the Chronicle Buidling at the 901 Mission entrance at 10:55am. There will be someone to greet you and direct you upstairs to the Leela Training Center.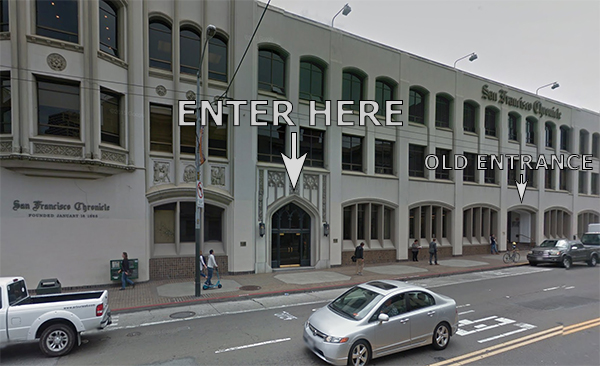 Have questions about Femprovisor Fest '17 Workshop | Musical Directors Workshop with Laura Hall?
Contact Leela
When & Where

San Francisco Chronicle Building (Leela)
901 Mission Street (@ 5th Street)
3rd Floor
San Francisco, CA 94102


Sunday, April 30, 2017 from 11:00 AM to 12:30 PM (PDT)
Add to my calendar
Femprovisor Fest '17 Workshop | Musical Directors Workshop with Laura Hall