Description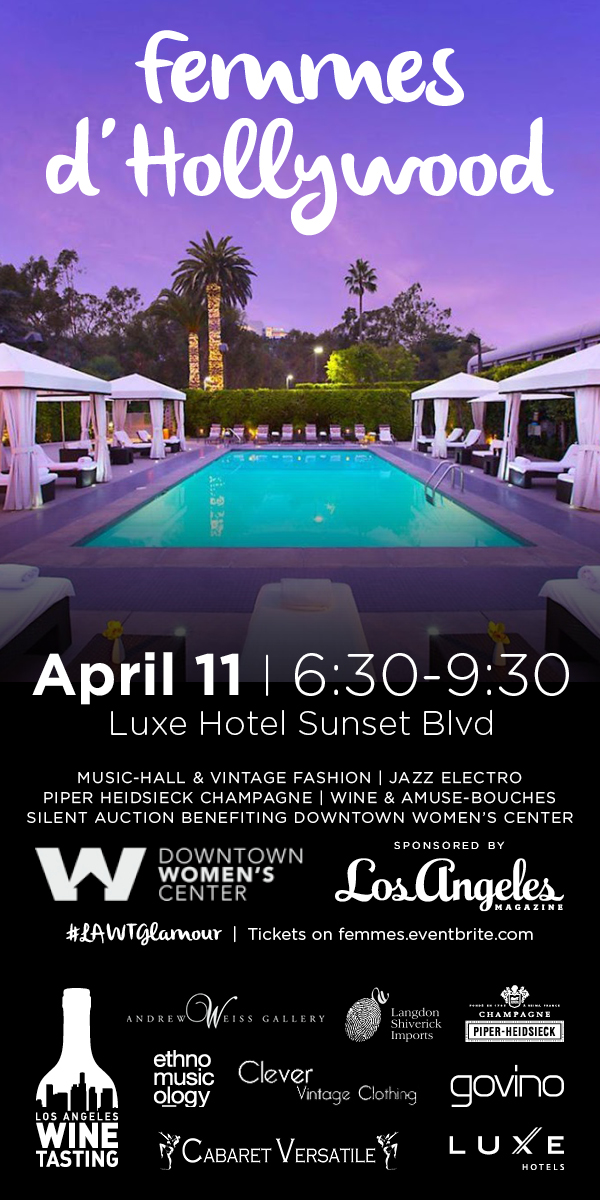 Join us on Saturday, April 11 for a unique Rendezvous honoring unforgettable women of the studio era!

Enjoy a refined and dreamy experience with Cabaret Versatile that celebrates femininity and elegance. Dancers and singers will perform glamorous choreographies and songs which represent the "je ne sais quoi" that built the timeless legend of Hollywood women throughout the ages. From the indomitable and impressive, to the child-like innocent, or crazy, unpredictable, this extract of the new show Femmes! is an ode to every kind of woman we cherish.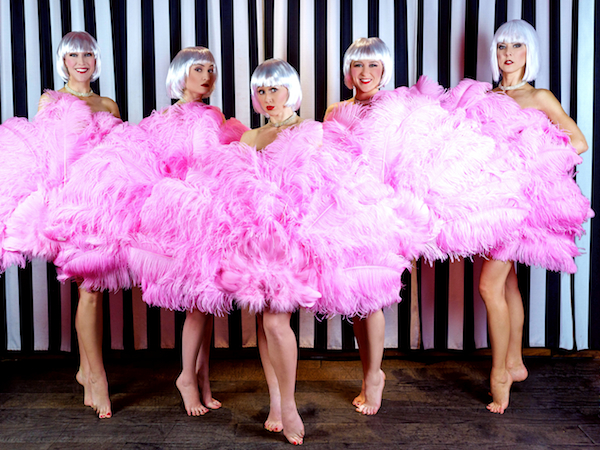 Music and fashion collide poolside when Clever Vintage Clothing shows its unique collection of vintage garments on live models. Dave Temple and Sabino Gutierrez have been dressing up characters on stage, screen, and television for over a decade. Best known for their mid-century looks for productions such as Mad Men and American Horror Story, the "Dynamic Duo of Vintage" is based in Downtown Los Angeles, but travels the world buying inventory. Their most recent acquisition was a department store in rural Colorado containing over 6,000 pieces of never worn 1960's ensembles- packed away for over 40 years!
See past event pics at the Luxe on Sunset (click on album links below)
Spanish Soiree / Saint Tropez Soiree / Mediterranean Soiree


Explore futher these glamorous years with an exclusive exhibition and silent auction presented by the Andrew Weiss Gallery. The gallery specializes in rare Hollywood fine photography that spans 40 years, from the beginning of Hollywood in 1920 to the Golden Era of the 1930's and into the Classic Film Period of the 1950's and 60's. Andrew Weiss Gallery also offers the world's largest archive collections of Marilyn Monroe original photographs by the most famous photographers of her time, from her very first to her very last photos. For over 4 decades now, Andrew Weiss has also been collecting 20th century master art from Dali, Picasso, Chagall, Miro, Renoir.. for its exclusive private clientèle & galleries around the world as well as prestigious auction events at famous houses (Christie's, Sotheby's..). Andrew Weiss is a founding member of the IFAA, International Fine Art Appraisers , and is well renowned worldwide for his expertise..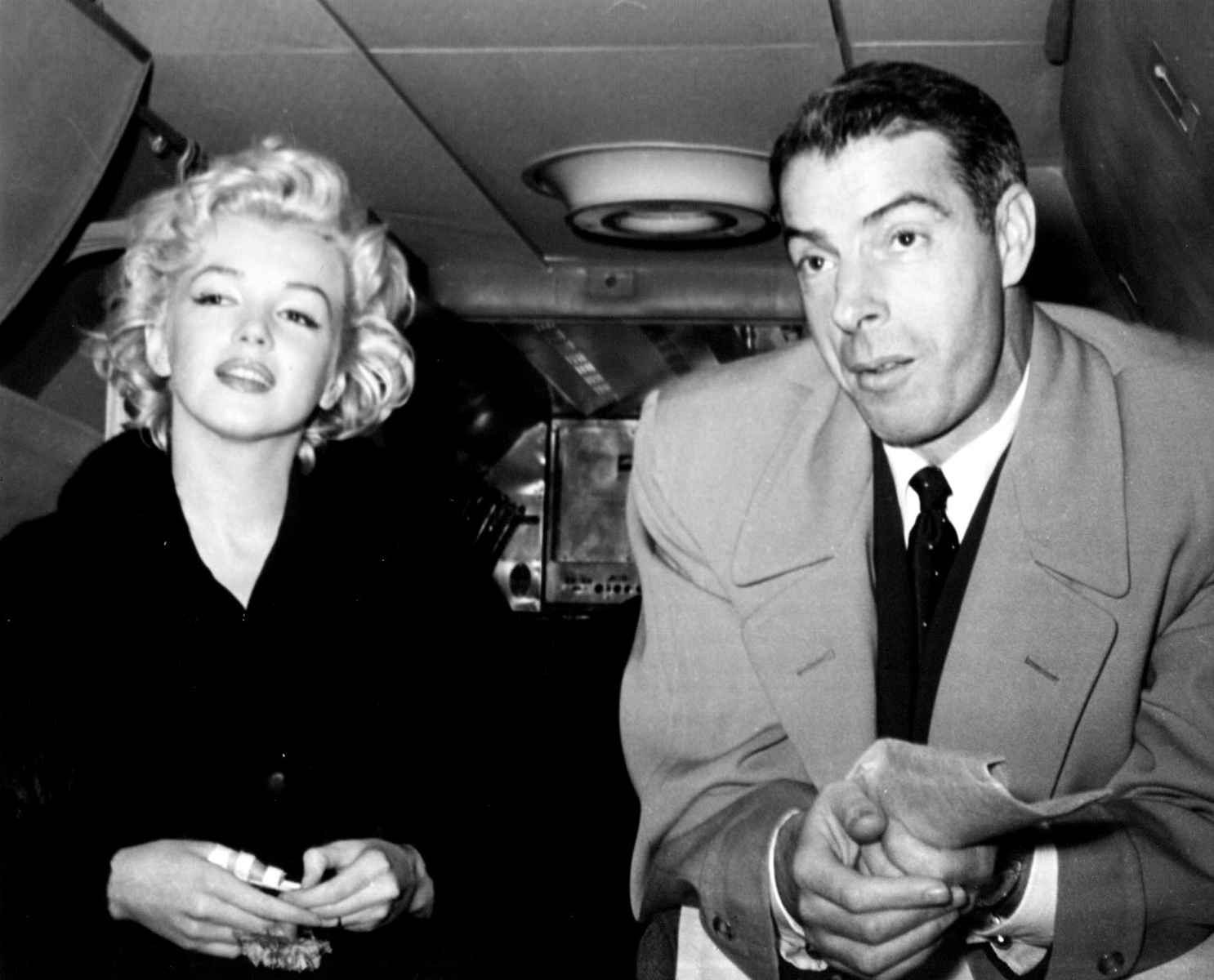 The auction proceeds' LA Wine Tasting portion will benefit the Downtown Women's Center. Founded is 1978, it is the only organization in Los Angeles exclusively dedicated to addressing the needs of women overcoming poverty and homelessness in Skid Row. The Downtown Women's Center's mission is to provide permanent supportive housing and a safe and healthy community fostering dignity, respect, and personal stability, and to advocate ending homelessness for women. DWC is one of the largest providers of permanent supportive housing for women in the United States.


Jazz Remixed: The First Ladies – Enjoy a curated soundtrack of sultry female voices and lounge beats by resident musicologist, Marlon Fuentes as he hand picks from the vaults of Verve, Blue Note, Impulse, Decca, and Capitol Records. Remixed with jazzy electronic lounge, the evening will be sure to please all of your senses. From Marilyn Monroe, to Miles Davis.


Unveil an urban retreat located on seven acres of lush, pristine property perfectly perched at the intersection of Brentwood and Bel Air nearby The Getty Center. Enjoy a perfect respite on the spacious deck by the pool while you sip on Piper-Heidsieck Champagne, Marilyn's favorite Champagne!.. & boutique wines from arounrd the world cherry-picked by Langdon Shiverick. These wines are a real discovery... John Grochau makes delicate and beautiful Pinot noir in the Willamette Valley of Oregon, crafting the kind of wines he hopes to drink at the end of the day. Marie Pierre Manciat is a woman on a mission to make vibrant, clean expressive Chardonnay from her families vineyards in Burgundy.
Tantalize your senses with gourmet appetizers created by acclaimed French chef Olivier Rousselle. Bring your palate and get ready to enjoy a relaxing retro getaway!


EACH ADMISSION TICKET INCLUDES:
+ ACCESS TO THE SOIREE and ALL THE ENTERTAINMENT (music-hall & vintage fashion shows, DJ jazz electro vibes, vintage photo exhibition & silent auction)
+ ONE (1) GLASS OF PIPER HEIDSIECK CHAMPAGNE OR ONE (1) GLASS OF WINE (white or red) and complimentary appetizers for the FIRST HOUR (6:30-7:30). Additional glasses of wine and gourmet food can be purchased at the bar throughout the evening.
+ a very unique (and never seen before) event to invite your friends to, and a perfect relaxed atmosphere to come by yourself and meet great interesting people!

We expect to SELL OUT!
Purchase your ticket(s) NOW before it is too late.

By the way, don't worry about taking your car... and take Lyft to the hotel!
Your ticket includes a $20 credit for new users. **
See past event pics at the Luxe on Sunset (click on album links below)
Spanish Soiree / Saint Tropez / Mediterranean Soiree
** Lyft is a mobile app that lets you request a ride from a fully-vetted, hand-selected
community of drivers at the push of a button. Not only is Lyft more convenient,
reliable, and affordable than a cab and black car services, you get to ride around with a
pink mustache on the front of your driver's car! What's not to love.

For this Soiree attendees, Lyft has kindly offered $20 of free ride credit (new users
only). Just download the Lyft app and enter LAWINE under settings to take a free trip
on us.
Ticket Policy: click here Question? email at info@lawinetasting.com

IMPORTANT - DRESS CODE: Business/Upscale Casual, Cocktail Chic.
NO T-shirts. NO sneakers. Jacket recommended for men.
Dress shoes. 1930's to mid-century outfits or accessories encouraged but not mandatory.

Must be 21 and over to attend. Every guest's ID will be checked at check-in.
Please enjoy responsibly.
Organizer of Femmes d'Hollywood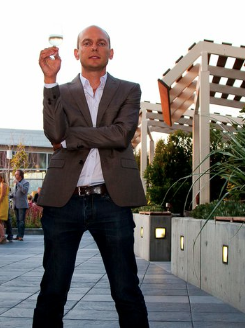 Los Angeles Wine Tasting
Lifestyle Wine Events in Los Angeles
for all upcoming events & details: http://www.lawinetasting.com (new website in construction)
Having a huge passion for Wines and Spirits, I have been working in this industry for more than 12 years now, both in Europe and in the U.S.

In 2000, I  worked for ChateauOnline.com in Paris.  I was there a wine consultant for premium clients, in Europe and overseas, helping them to build up a wine collection.  In 2001, I worked in marketing for Moet Hennessy Louis Vuitton (LVMH).  As a product manager for Hennessy Cognac, I contributed to the launch of Fine de Cognac on the European market.  End of 2001, and for two years, I was hired out by the Champagnes Piper and Charles Heidsieck (Remy-Cointreau Group) in Reims, France.  I was working as a Brand Manager for Charles Heidsieck and launched new products both for the European & U.S. markets.

Since October 2004, I have been hosting educational wine events in Los Angeles area.  I have been also representing a boutique wine distributor targeting high-end hotels & restaurants, wine bars, wine & gourmet stores in all South California.

The World of Wine is a great way to meet GREAT people and YOU are now part of it... CHEERS!!

Jean-Baptiste
jean-baptiste@lawinetasting.com