Description
FEMME STEM

A HEPH ED Tech Talk

Kick off Women's History Month and make way for the women of STEM!
Join us for a rousing conversation about the good, bad and the ugly as women crack the ceiling in the tech world.
RSVP Today for this free event, space is limited and this event will fill up.
Upon arrival, sign the mailing list for a chance to win the raffle!
See you March 1 at 16 Suitcases!


Featured Speakers: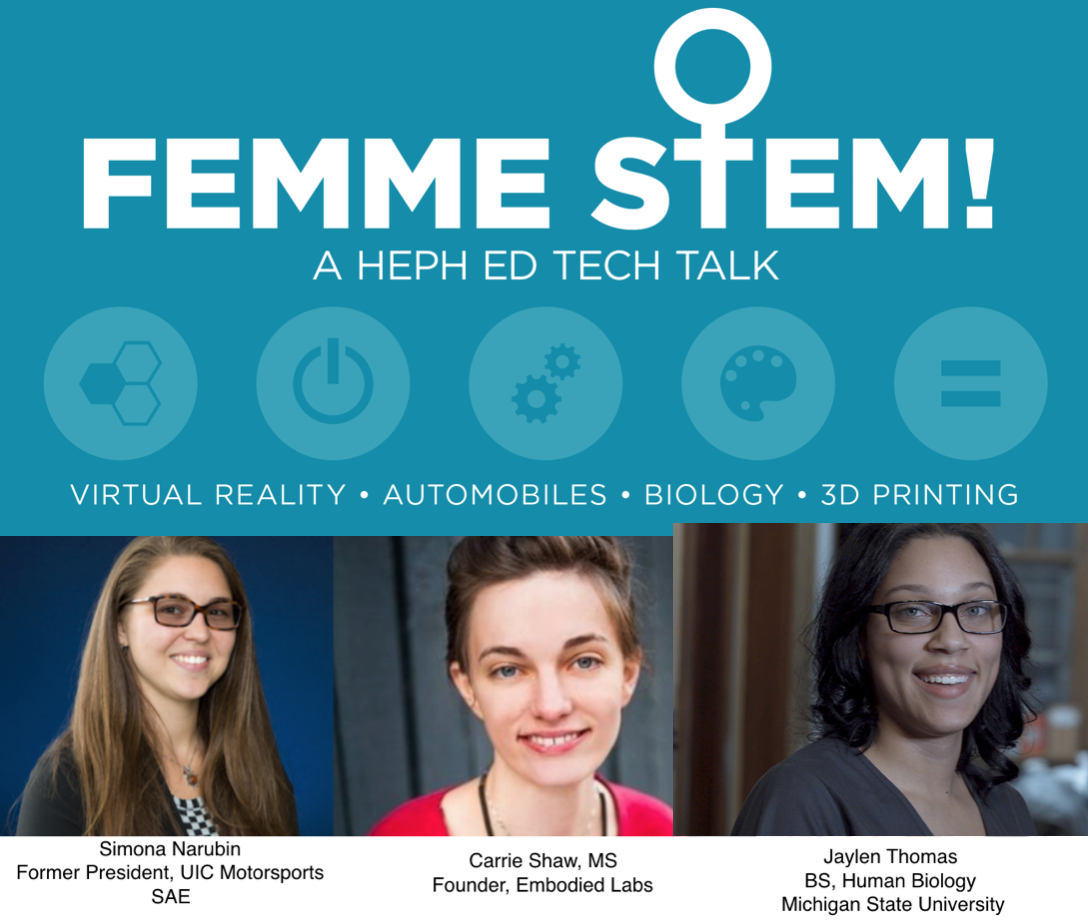 Each speaker will have the floor for a 15-minute presentation, followed by Q&A.
Join us for the chat and be automatically entered in a raffle for a $50 or $100 gift card for 16 Suitcases gear!
Winner will be announced at the event.

Be sure to sign the HEPH ED mailing list and receive a special prize!
See you there!