Description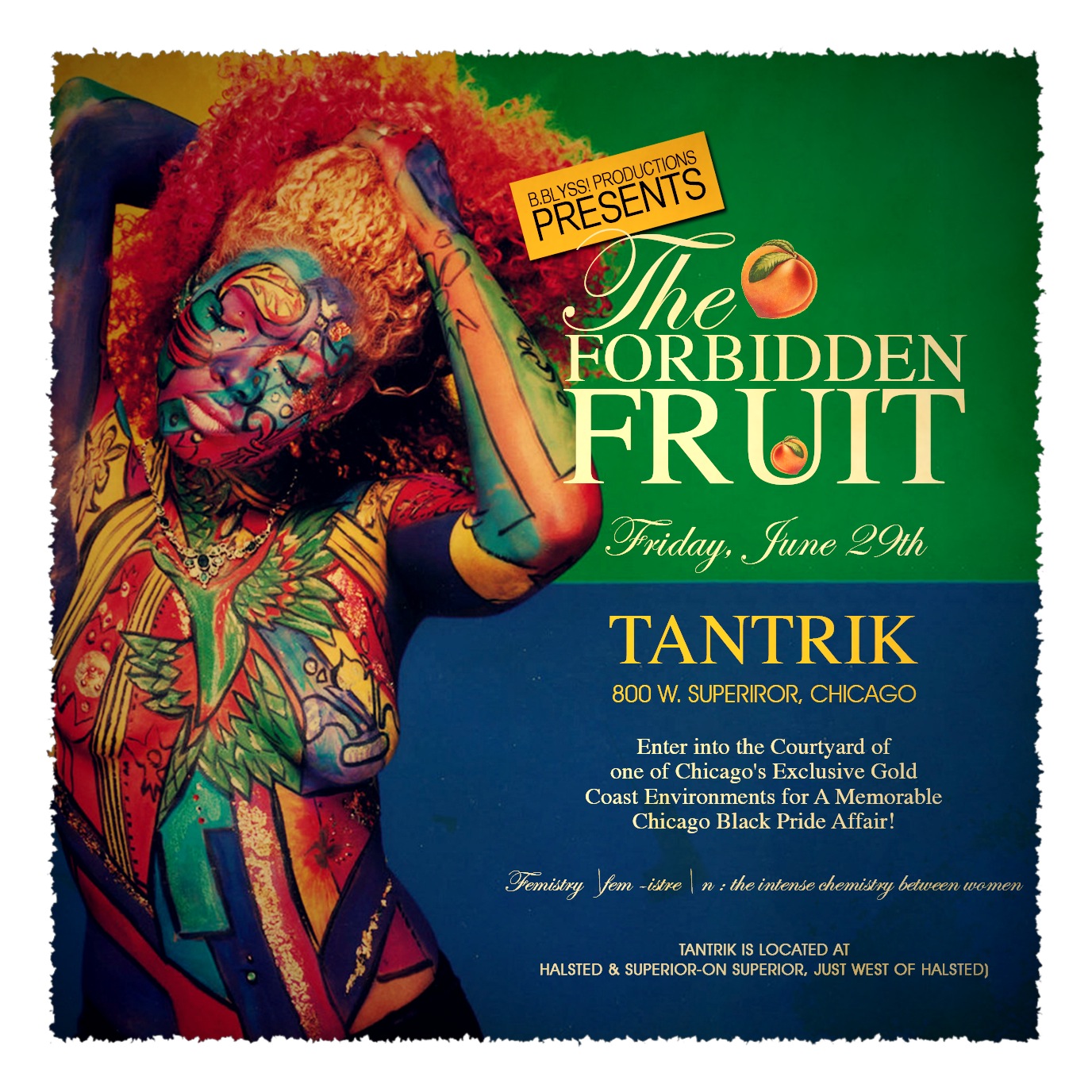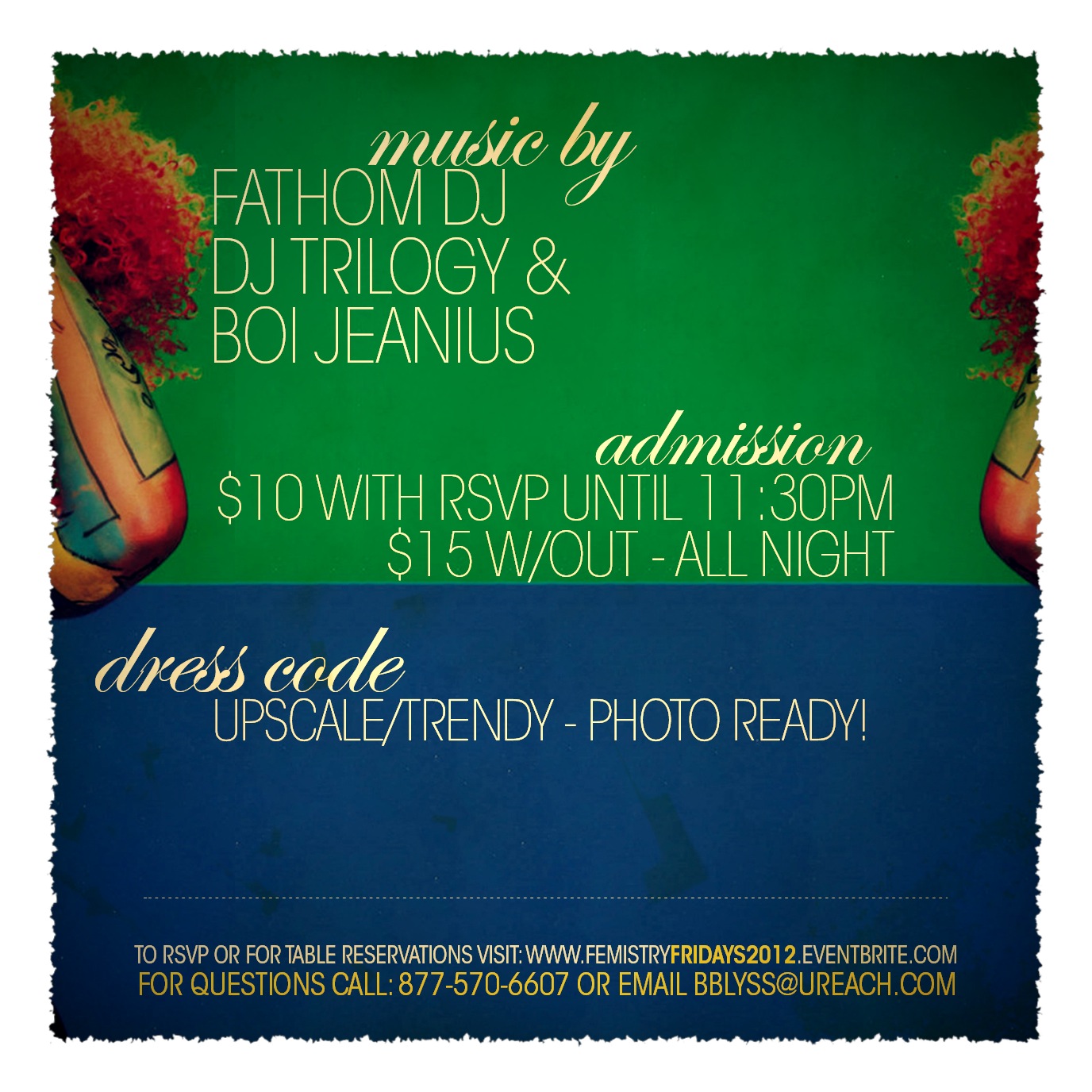 Femistry Fridays: The Forbidden Fruit
(Halsted & Superior -- On Superior, Just West of Halsted)
Femistry \fem -istre\ n : the intense chemistry between women
Enter into the Courtyard of one of Chicago's Exclusive Gold Coast Environments
for A Memorable Chicago Black Pride Affair!
Music By:
Body Art By: Daria Amerik
Photo Booth By: Create Me Images
Admission: $10 With RSVP until 11:30pm
Dress Code: Upscale/Trendy - Photo Ready!
Organizer of Femistry Fridays: The Forbidden Fruit
B.BLYSS! is a subsidiary of The Be! Agency. We are the ultimate energy resource for event planning and diverse programming. We have over 10 years of experience curating social events geared towards women, people of color, the LGBTQ community, and almost every cultural fabric in between. As a women lead collective comprised of diverse cultures, professions, and life loves, we target our programming towards highlighting the beauty that lives within diverse communities. Our goal is to fuel purposeful relevance in these markets while growing lasting connections with our supporters wherever they live, work, connect, and play by organically elevating a curation of their social realness, innovation, and historical richness one event at a time.