Feminist Scholar in Residence: The Rt. Rev. Katharine Jefferts Schori
Description
The Gender Equity in Word and Deed Committee of Grace Church Brooklyn Heights Invites You to the Second Annual Feminist Scholar in Residence Workshop featuring the Rt. Reverend Katharine Jefferts Schori. Rt. Rev. Schori was the first woman Presiding Bishop of the Episcopal Church from 2006 to 2015.
*On-site child care is provided
**Attendance is welcome for any part of the day
PLEASE REGISTER BY MONDAY, JUNE 11 SO THAT WE CAN MAKE ARRANGEMENTS.
---
Women Leading Change Toward Abundant Life For All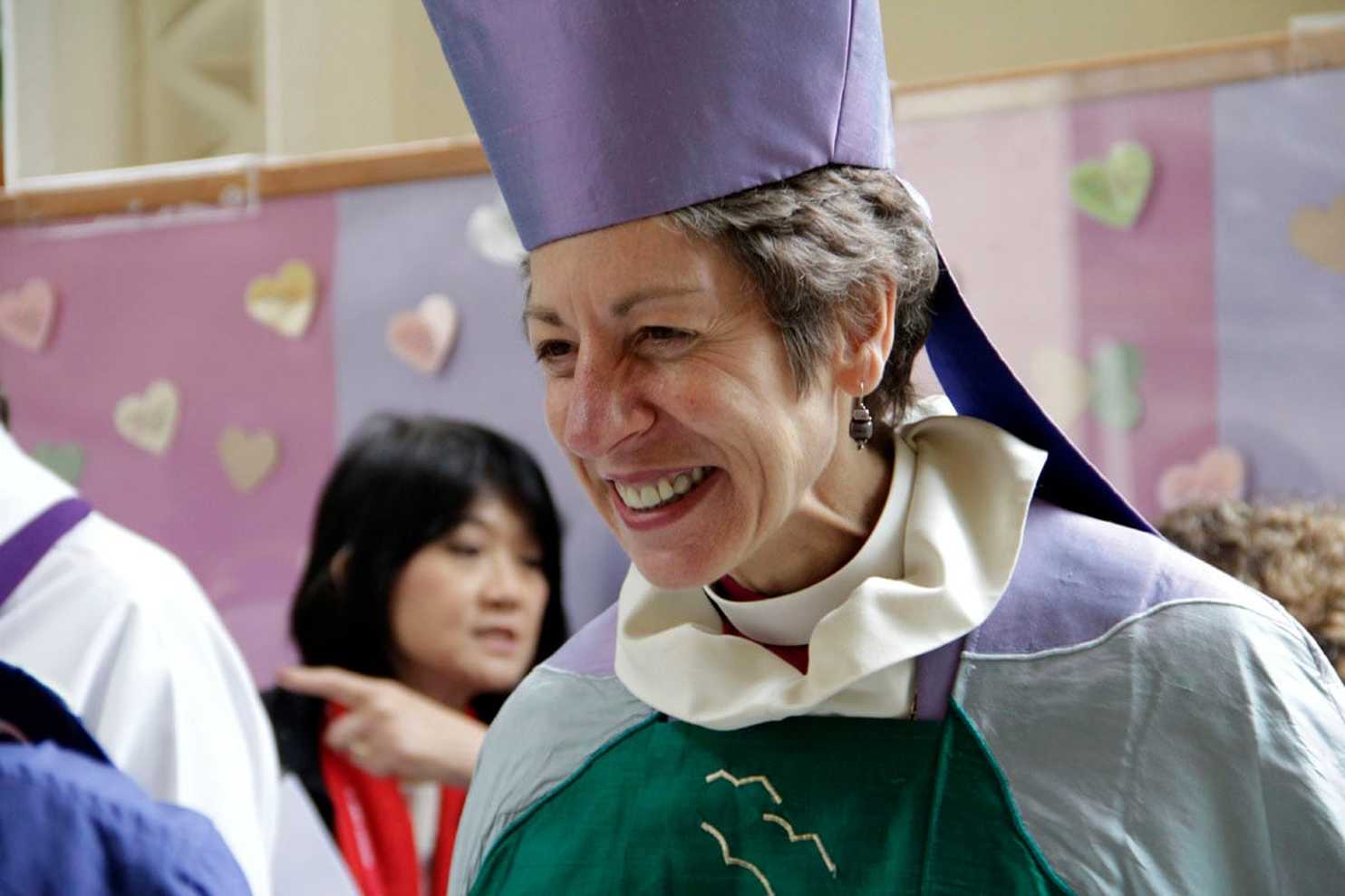 The Rt. Rev. Katharine Jefferts Schori, Ph.D., M.Div., D.D.
Bishop Katharine was the first woman Presiding Bishop of The Episcopal Church in the U.S., and parts of Latin America, Europe, and the Pacific. Additionally, she was the first woman Primate in the worldwide Anglican Communion.
Over the course of her 9-year term from 2006 to 2015, Bishop Jefferts Schori was responsible for initiating and developing policy for the Episcopal Church, speaking to and on behalf of the church regarding the policies, strategies, and programs authorized by General Convention. During her tenure she was vocal about the Episcopal Church's mission priorities, including the United Nation Millennium Development Goals, issues of domestic poverty, climate change and care for the earth, as well as the ongoing need to contextualize the Gospel. The Presiding Bishop was charged to speak God's word to the church and to the world.
Bishop Jefferts Schori's career as an oceanographer preceded her studies for the priesthood, to which she was ordained in 1994. She holds a B.S. in biology from Stanford University, an M.S. and Ph.D. in oceanography from Oregon State University, an M.Div. from Church Divinity School of the Pacific, and several honorary doctoral degrees. She remains an active, instrument-rated pilot – a skill she applied when traveling between the congregations of the Diocese of Nevada, where she was elected bishop in 2000 and ordained to the episcopate February 24, 2001. At the time of her election as bishop of Nevada, she was a priest, university lecturer, and hospice chaplain in Oregon. She currently serves as assisting bishop in the Diocese of San Diego.
Bishop Jefferts Schori grew up in the Seattle area and has spent most of her life in the West. Bishop Jefferts Schori and her husband, Richard Miles Schori, a retired mathematician (topologist), were married in 1979. They have one daughter, who is a captain (pilot) in the U.S. Air Force.
---
All are welcome to attend the workshop. This is not our church, but God's house, and it belongs to all of us.
Please register! There are 2 Ticket Options:
Workshop Only** = FREE
Workshop + Buffet Lunch = $20
Questions? Please contact us at genderequitygracechurch@gmail.com
---
WHEN:
Saturday, June 16, 2018
10:00am – 3:30pm

10-10:30am - Registration
10:30-11:30am: Presentation
11:30am-12:30pm: Lunch
12:30-1:30pm: Follow-up talk
1:30-2:30pm: Small group work with guided questions
2:30-3:30pm: Q&A
WHERE:
Grace Church Brooklyn Heights
254 Hicks Street, Brooklyn, NY 11201
(between Remsen Street and Joralemon Street)
---
Generously Sponsored By: