feminist media(tions): Exploring the Work of Nigerian Poet Wana Udobang
Abigail Ony Nwaohuocha (JRN '15) will lead a conversation with Nigerian poet Wana Udobang on her work.
About this event
This installment of the feminist media(tions) program will focus on the experiences of women and girls in Nigeria and Africa—specifically looking at topics of coming of age, societal expectations, and overcoming trauma through joy—using the poetry of Wana Udobang as a lens to frame the discussion.
Co-Presented with Columbia University's African American and African Diaspora Studies Department and Department of Middle Eastern, South Asian, and African Studies.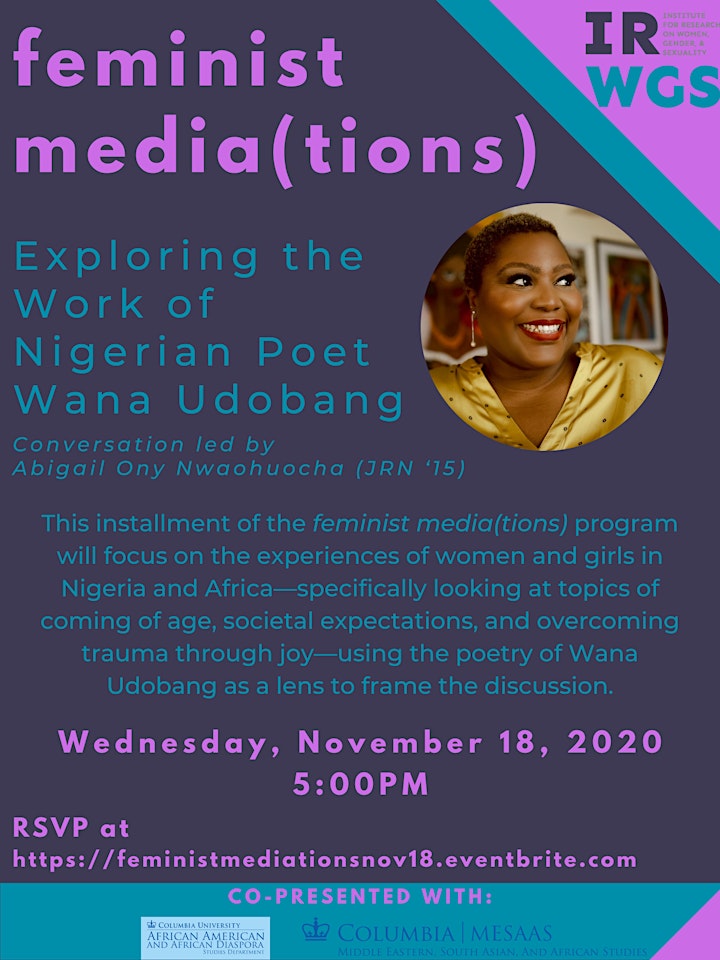 Organizer of feminist media(tions): Exploring the Work of Nigerian Poet Wana Udobang