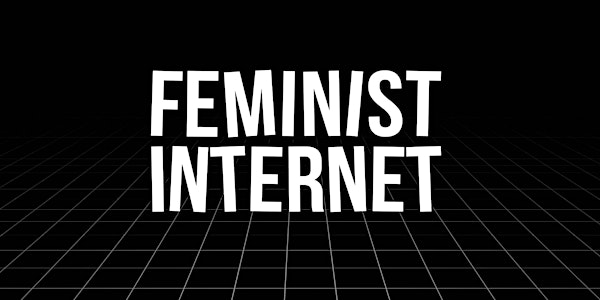 Feminist Internet Manifesto Workshop | Glitch Workshop
When and where
Location
Rua Red Gallery Blessington Road D24 KV8N Dublin 24 Ireland
Description
Fri 21 September
Feminist Internet Manifesto Workshop
11am - 4pm
The internet holds huge potential for liberation and political transformation. However many of society's inequalities are encoded in its structures, processes and communities. 1 year ago, the Feminist Internet was created to address this, and intervene in the development of the web to ensure equality and justice for all.
The Feminist Internet Manifesto is one of many guiding documents that lay out the aspirations, hopes and values of different groups and communities for a better internet. Examples from the 1990s to present include the Declaration of the Independence of Cyberspace, the Guerilla Open Access Manifesto, and the Copenhagen Letter (created at last year's Techfestival).
However, manifestos can remain somewhat abstract and ideological, with a gap between their ethical aspirations and calls to action for everyday people. Their authorship *can* also remain exclusive rather than open. This workshop is designed to explore ways of opening up the ongoing production of the Feminist Internet Manifesto to a wider public, and gearing it towards concrete actions that can be carried out by people in their day to day internet use. All contributors will be acknowledged on the Feminist Internet website.
Key questions
Where are feminist internet principles most necessary in daily internet use?
What concrete actions can be taken to enact internet feminisms in daily internet use?
What forms of labour go into the production and enactment of internet feminisms and how should they be recognised?
How does geographical/social/economic context impact on internet feminisms?
How can we integrate more diverse voices into the production and enactment of the Feminist Internet Manifesto?
Workshop outcomes

A list of co-created actions that help the public enact the Feminist Internet Manifesto directives
This list will be displayed on the Feminist Internet website as part of a bigger project where we look at what the Feminist Internet Manifesto means in different countries and contexts. All participants to be acknowledged as authors of the co-created actions :)
Workshop ingredients:

Understand and amend FI Manifesto (8 stations)
Agree revised version of FI Manifesto.
Daily internet experience mapping (timeline - plot manifesto points on timeline)
Actions that can help introduce Manifesto directives into daily internet experience