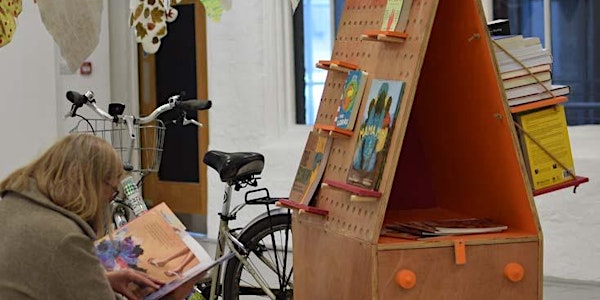 Feminist Exchange Network – Mobile Library
Location
The Larkfield Centre
Inglefield Street
Glasgow
G42 7AY
United Kingdom
Feminist Exchange Network – Mobile Library International Women's Day Workshop with Dr Thelma Okey-Adibe
About this event
Dr Thelma Okey-Adibe will lead a session for women to explore some of the books in our library, using her Ketso mat, a visual tool to encourage group dialogue and develop creative solutions together.
Lunch will be provided following the workshop.
About the Feminist Exchange Network Library Our growing collection of books began at Swap Market, a non-monetary exchange space we ran in Govanhill, Glasgow from 2018-2020. We began collecting books that looked at different types of economy, community networks and alternatives to the capitalist system. As the project grew and expanded our reference book collection has grown to include books on decolonisation, climate justice and environmental activism.
The event will be documented. Any participants who wish not to be photographed should speak to a member of the team to make them aware.