Join us for an open access conference on feminist digital methods, hosted by the Centre for Feminist Research at York University.
About this event
As a result of the COVID-19 pandemic, many feminist scholars have turned to digital methods out of necessity. Others have been using digital methods long before the pandemic. There is a gap between increased demand for digital acuity and decreased ability to gather, troubleshoot, or discuss ideas and projects. Our intention is to fill some of that gap.
Our primary aim is to foster communities of practice around feminist digital methods by creating intentional space for dialogues, knowledge sharing, workshops, showcases, and presentations. We also aim to engage topics of feminist ethics, digital tools and infrastructure, feminist digital pedagogies, knowledge production & mobilization, social media, and online work, performance, and presence. The conference will centre early career scholars, though all feminist digital methods practitioners and learners are welcome.
The 3-day conference will hold workshops, project showcases, paper presentations, a plenary address, and a keynote.
See the call for proposals: https://tinyurl.com/2s3tu79c
The Feminist Digital Methods Events and Conference is hosted by York University's (YU) Centre for Feminist Research and sponsored by YU graduate programs in Gender, Feminist, and Women's Studies, Communication and Culture, Science & Technology Studies, English, Theatre & Performance Studies, Film, Glendon - Translation, Health, Sociology, Anthropology, Osgoode Graduate Research, the Department of Politics, Professor Eileen Fischer of Schulich School of Business, and YU's Faculty of Graduate Studies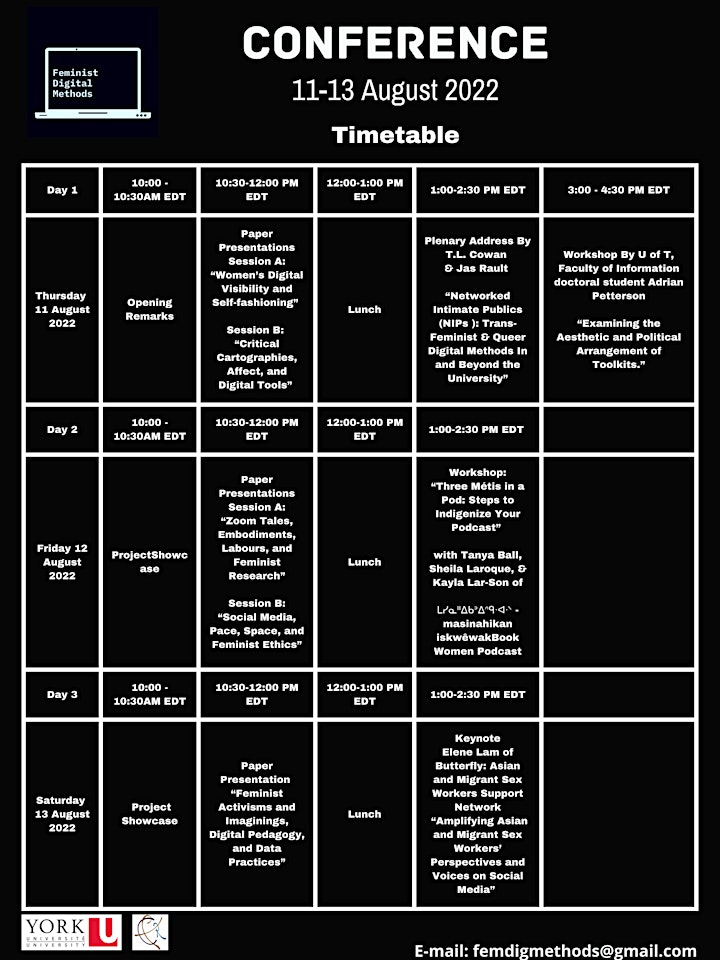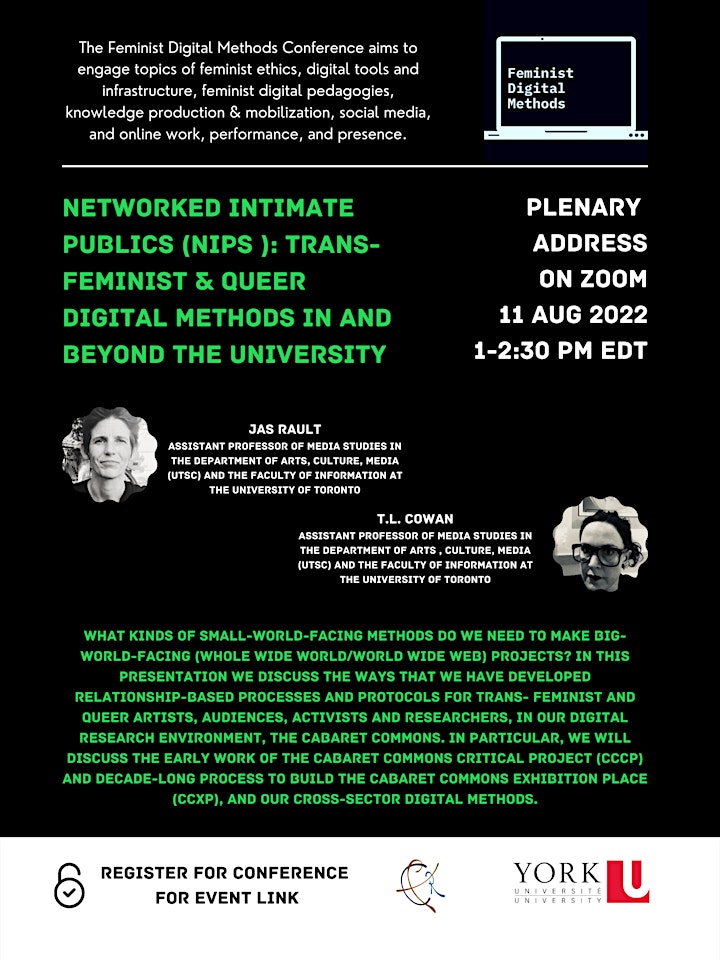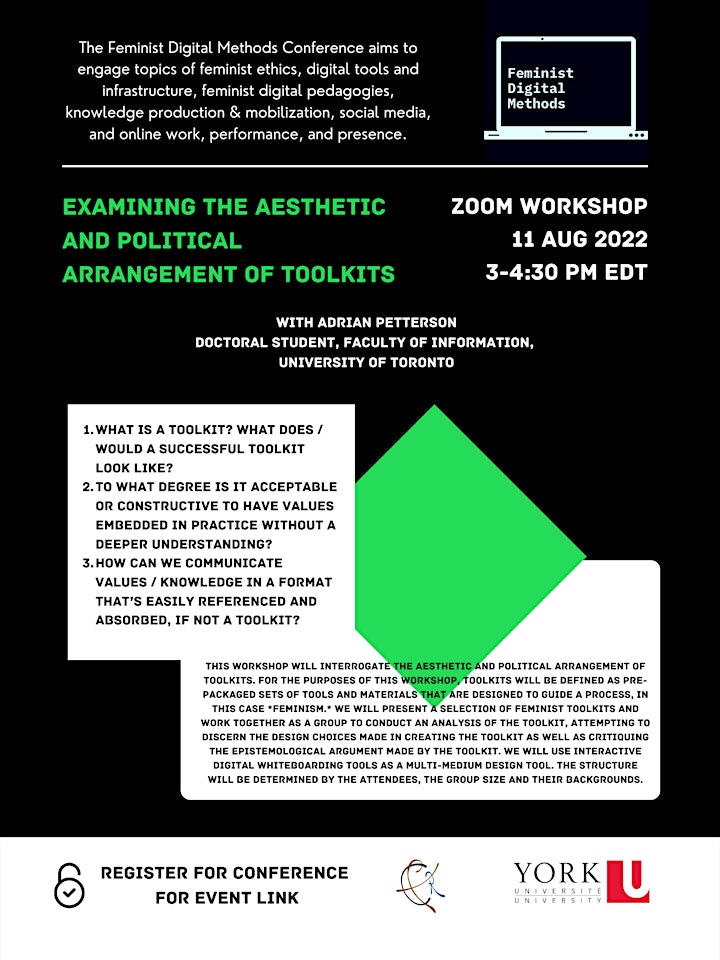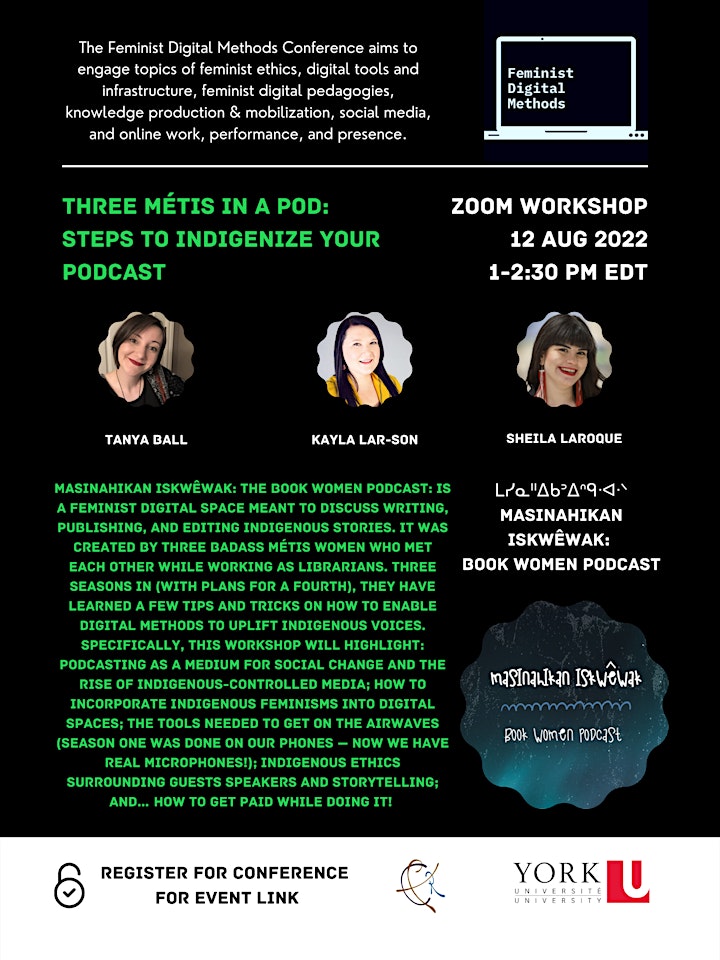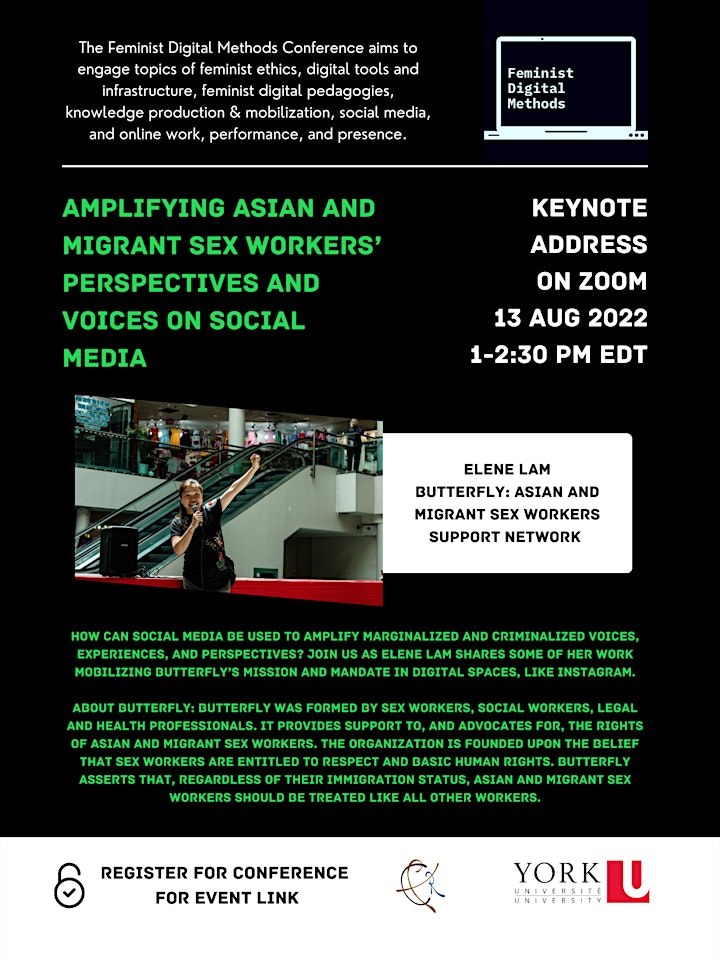 Feminist Digital Methods Conference Booklet containing info such as the Community Guidelines, Timetable, Plenary, Paper Presentations, Showcases, Workshops, Keynote Speaker, Upcoming Events and Organizing, and York University's Zoom resources: Feminist Digital Methods Conference Booklet