Description
ONLINE EVENT
April 3rd from 6:30 pm - 8:30 pm
Curious about cyborgs and feminism? Join our Cyborg Feminist Reading Group to discuss the ethical and social implications of emerging technologies with artist Kathryn Hamilton and other Genspace community members. RSVP to receive the texts we'll discuss 48 hours before the event.
This is a free event, but donations are strongly encouraged!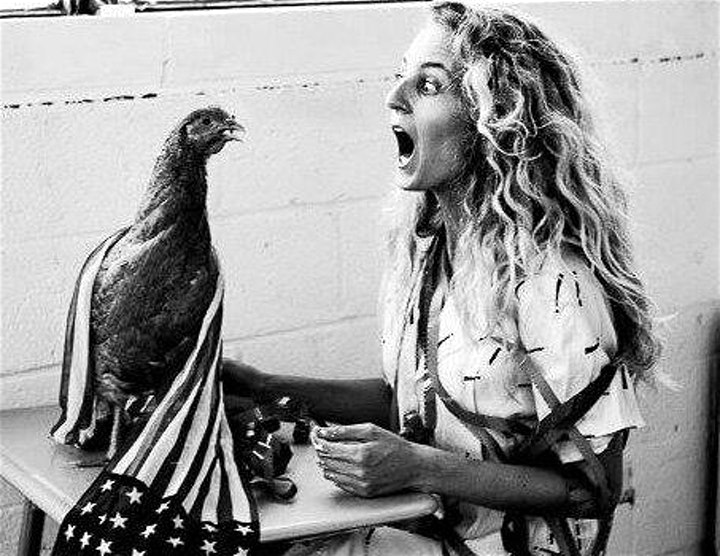 Kathryn Karaoglu Hamilton, otherwise known as Sister Sylvester, is an artist and self-taught microbiologist, based in New York and Istanbul. She is a 2019 Macdowell Fellow, and the recipient of a 2019 Poynter Fellowship in Journalism from Yale University. Recent performance work includes The Eagle and The Tortoise, at National Sawdust, NYC; The Fall, at Yale University; Three Rooms at Shubbak Festival, London; Arcola Theater; Bozar, Brussels; Frascati, Amsterdam; They Are Gone… at The Public Theater Under The Radar Festival and Park Avenue Armory as part of Under Construction; The Maids' The Maids at Abrons Arts Center; Dead Behind These Eyes (NYT critic's pick) at Sing Sing Karaoke. Video work includes ARK, at 601Artspace NYC; Kaba Kopya at Amsterdam University and Humboldt University, Berlin.Her work has been reviewed by The New York Times, The New Yorker, Time Out, Village Voice, American Theater Magazine, Performance Art Journal, Hyperallergic, Telerama, among others. She has taught or mentored students at Columbia University, NYU, Princeton, University of Colorado and Boğaziçi, Istanbul; and she spent the years 2011-13 in disguise as a french diplomat in New York.