Feminine Fountain™ & the Goddess Spot (Female Ejaculation & the G-spot)

Thursday, June 7, 2012 from 7:00 PM to 9:00 PM (PDT)
Event Details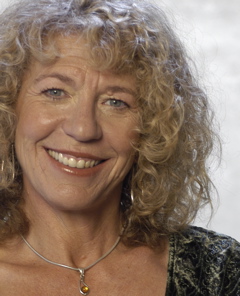 The G-spot is the female prostate. All women have one, as do all men. Therefore, all women can ejaculate. Learn how to get this wonderful feminine fountain flowing again! Sex educator and author Deborah Sundahl will teach you all you need to know about female ejaculation and the G-spot.
IN THIS CO-ED, SEX EDUCATION CLASS ON THE G-SPOT AND FEMALE EJACULATION, YOU WILL LEARN:

•The G-spot is the Female Prostate - What it looks like
•The G-Spot's Location
•Female Ejaculate's Ancient, Cross Cultural Herstory
•Female Ejaculate's Taste, Smell, Chemical Make-up and Quantity
•Why some Women Don't Ejaculate and Others Do
•How to Stimulate the G-Spot to Create Ejaculate
•The G-spot has a Different Nerve than the Clitoris
•The Nature of the G-spot Orgasm
•Good Sexual Positions for Stimulating the G-spot and Creating Ejaculate
•Men's Role in Helping Their Partners to Ejaculate
•What a Flowing Feminine Fountain Looks Like
(QuickTime movie 2 mins)
More information on this class is available at:
http://www.isismedia.org/lectures.html
Interested in a One-Day Workshop for Women-only with experiential learning taught by Deborah Sundahl?  Saturday, June 9   More info here:
DEBORAH SUNDAHL is an author, lecturer, seminar leader and sex educator. Her seminal book, Female Ejaculation and the G-spot, and her line of videos created for her Female Ejaculation Sex Education Institute, have taught thousands of men and women about the G-spot and female ejaculation. Through her workshops, lectures and instructional media, Deborah has spread the good news internationally about the G-spot and female ejaculation since 1991.    www.deborahsundahl.com
Have questions about Feminine Fountain™ & the Goddess Spot (Female Ejaculation & the G-spot)?
Contact Deborah Sundahl
When & Where

Casa de Luz
1701 Toomey Rd
Austin, TX 78704


Thursday, June 7, 2012 from 7:00 PM to 9:00 PM (PDT)
Add to my calendar
Organizer
Deborah Sundahl
DEBORAH SUNDAHL is an author, lecturer, seminar leader and sex educator. Her seminal book, Female Ejaculation and the G-spot, and her line of videos created for her Female Ejaculation Sex Education Institute, have taught thousands of men and women about the G-spot and female ejaculation. Through her workshops, lectures and instructional media, Deborah has spread the good news internationally about the G-spot and female ejaculation since 1991. She contines to be an advocate for sex education.   www.deborahsundahl.com
Feminine Fountain™ & the Goddess Spot (Female Ejaculation & the G-spot)