Description
Feminine Edge: Fluidity & Emotions: How to cope with change with grace and resilience
Leading with Your Feminine Edge Workshop Series:
This is the first of a four-part experiential workshop series led by bestselling author Suki Sohn exploring a new model for feminine leadership based on latest findings in neuroscience and ancient spiritual wisdom.
During the workshop series, we will learn how to connect and cultivate the feminine powers of fluidity, emotions, magnetism, intuition, nurturance, interdependence, nature, and embodiment. These are qualities that are biologically, psychologically, and spiritually more prevalent in women and can be proactively accessed to create a new personal leadership paradigm for women.
Work Shop 1: Feminine Edge: Fluidity & Emotions @ Bumble September 10th, 2018
In this workshop, we will focus on the powers of fluidity and emotions. Fluidity and emotional mastery are foundations for resilience and your ability to face challenges with grace and ease. During this workshop you will learn:
How to connect to the power of fluidity by learning how to shapeshift into the most agile and resourceful version of yourself

How to embrace change and let go of attachment that leads to contraction of your true powers

The true nature of emotions and how to harness them to support your goals instead of being enslaved by them

Practical tools and exercises that you can use in your day to day life to cultivate the power of true fluidity and emotional mastery.
Refreshments, appetizers, promotional gift bag and great conversations included.
Organized by: Suki Sohn, Joana Vargas and Yai Vargas
Tickets:
Early bird: $25 until Sept 3rd
General admission: $45
Click here to see info on all 4 workshops: https://www.sukisohn.com/feminine-edge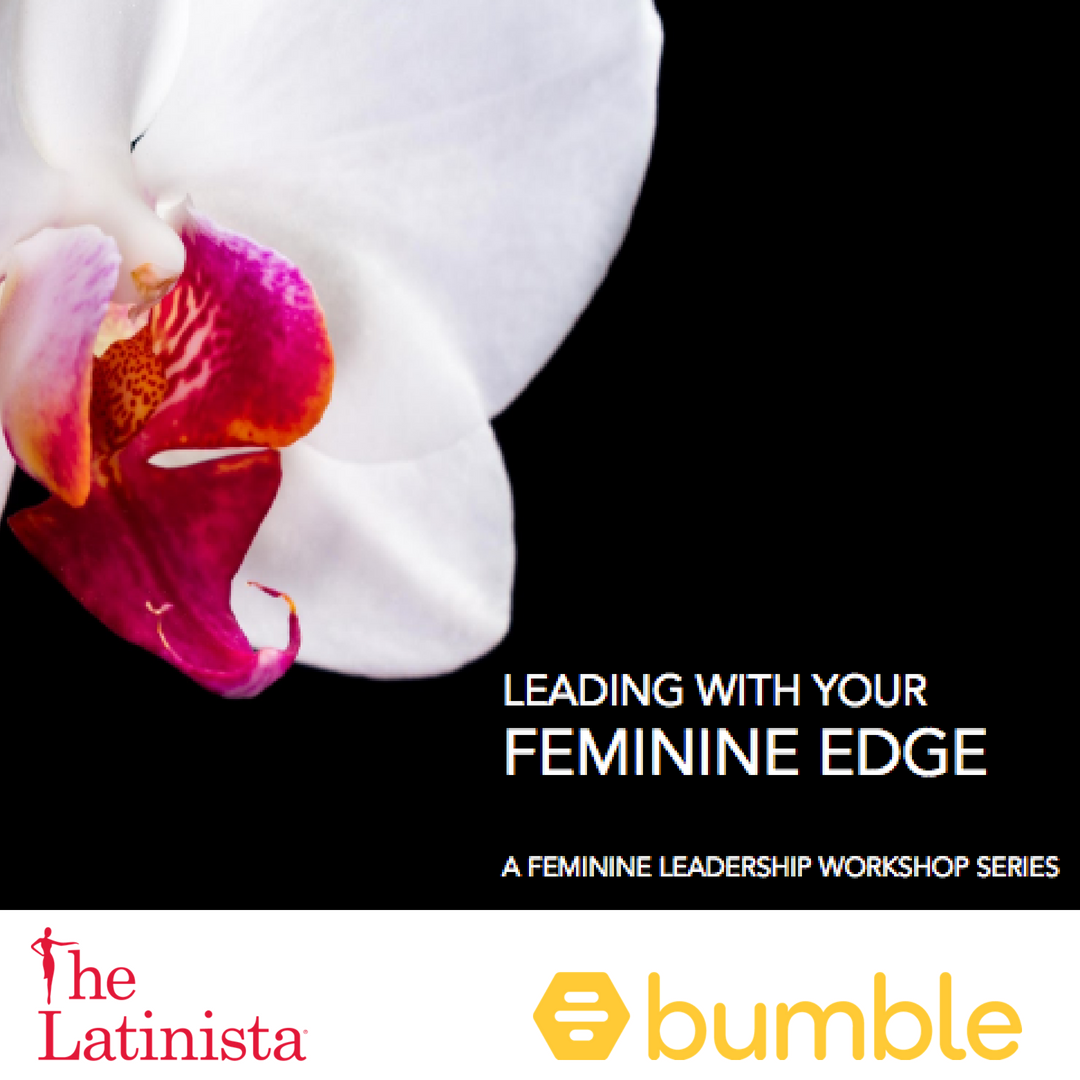 About Bumble: www.Bumble.com
Since its launch in 2014, Bumble has grown to become one of the most relevant social networks worldwide. Today, Bumble, the "female first" app with over 37 million users, connects people across dating, friendship, and professional networking. No matter the type of relationship, women make the first move on Bumble. Bumble recognizes the importance of relationships and how crucial they are to a healthy, happy life. They've built their platform around kindness, respect, and equality – and their users play an important part in that. Bumble holds its users accountable for their actions and has zero tolerance for hate, aggression or bullying. Bumble is available in 144 countries. Since 2014, Bumble has facilitated over half a billion women-led first moves and over four billion messages sent.