Femenina: A Virtual Screening & Discussion with Director Ilana Garcia-Mittleman and aGLIFF Artistic Director Bears Rebecca Fonte
About this event
The Dougherty Arts Center invites you to a virtual screening of the award winning short film Femenina, followed by an interactive discussion with director Ilana Garcia Mittleman and guest Bears Rebecca Fonte, Artistic Director of aGLIFF (All Genders & Lifestyles International Film Festival).
Femenina follows Nick, a boxer who lives his life in the ring, and Nina, the newest member to join the boxing gym. As they forge a relationship, Nick's perception of his own sexuality is called into question when he realizes that Nina is transgender.
"Femenina is the love story I hope to have for myself," Garcia-Mittleman writes. "It is the the film that embodies the future I see for transgender women. One where we are loved and valued for who we are and not what we are. This film is the love story I have never had or seen, but always needed."
Registration on Eventbrite is required to receive the unique event web page and zoom link.
The City of Austin is committed to compliance with the Americans with Disabilities Act. Reasonable modifications and equal access to communications will be provided upon request. For assistance, please contact (512) 974-3914 or Relay Texas 7-1-1.
About Ilana Garcia-Mittleman:
Ilana Garcia-Mittleman is a transgender writer and director. She graduated from The University of Texas at Austin with a bachelors degree in Radio, Television, and Film. During her time at UT she had the privilege to write and direct four short films that focus on transgender narratives. It is her assertion that film is an instrument for social progress, and that by normalizing transgender individuals through the telling of their narratives, we can influence social change.
About Bears Rebecca Fonté:
Bears Rebecca Fonté is a transgender filmmaker, festival programmer, and journalist. She received her BA from Carleton College in British Studies and Theatre Studies and a MFA in Directing from Indiana University and has directed over forty plays. Her resume and experience extends well beyond her current position as Artistic Director of aGliff including, but not limited to, founder of Other Worlds Film Festival, Director of Programming for Austin Film Festival, and numerous awards and recognition for her SciFi shorts, horror short "Conversion Therapist," as well as her self-produced web-series.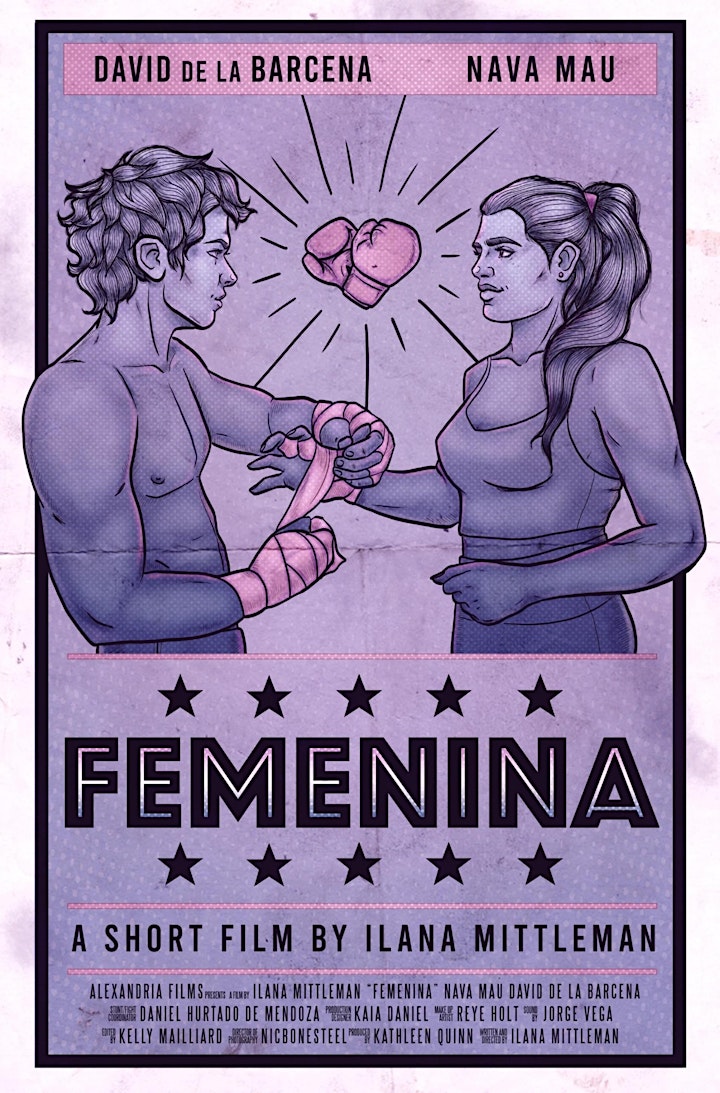 Organizer of Femenina: A Virtual Screening with Director Ilana Garcia-Mittleman