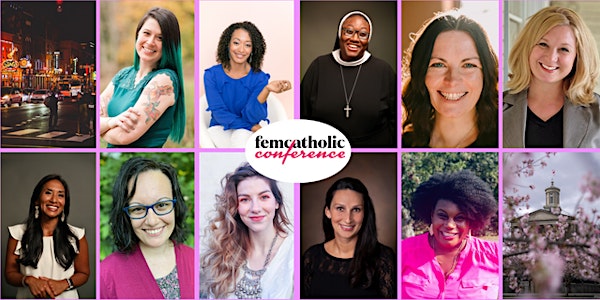 FemCatholic Conference 2022
Gather with the FemCatholic community from across the US! Our last conference sold out and we're so excited for another unforgettable event.
When and where
Location
Nashville Sheraton Music City 777 McGavock Pike Nashville, TN 37214
About this event
Where feminism + Catholicism meet.
Women are the greatest untapped resource in the world, and in the Church. But who is going to take seriously the real issues women face, and explore where faith can empower women's real lives? At a time when women are leading like never before, FemCatholic is bringing together women from across the country for a day of education, connection, and activation.
"The hour is coming, in fact has come, when the vocation of women is being acknowledged in its fullness, the hour in which women acquire in the world an influence, an effect and a power never hitherto achieved." - St. Pope Paul VI, 1965
Location
FemCatholic Conference 2022 will be held in Nashville, TN at the Sheraton Music City, a fabulous, award-winning hotel located conveniently next to the Nashville airport with free shuttle service for guests.
Just 15 minutes from downtown Nashville, this year's venue is perfect whether you're coming in for the day or spending an entire girls' weekend around the town.
Stay with us at Sheraton Music City! Conference guests will receive a special room rate of $189/night.
Please use this special room reservation link or call the hotel to get FemCatholic discounted room pricing. (615-885-2200)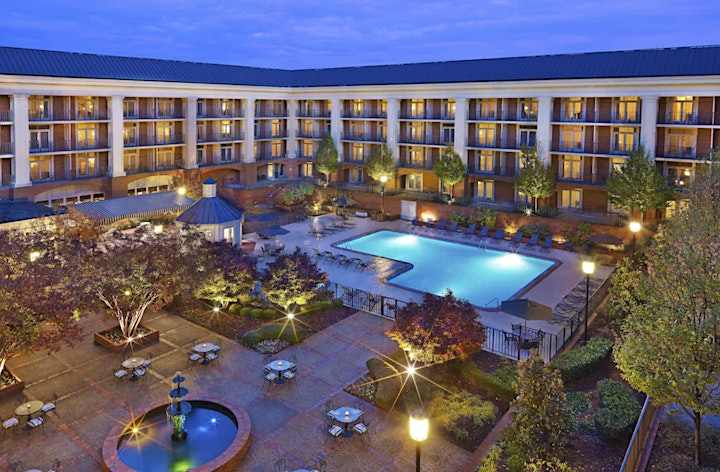 Schedule
(Please note schedule is subject to change.)
7:30am - Registration and Breakfast
9am - "Why Does Feminism Need Catholicism?" - Abigail Favale, Ph.D.
10am - "Women's Health Post-Roe: What is Needed Now?" Panel Discussion
Dr. Denise Montagnino, OBGYN
Abby Jorgensen, Birth & Bereavement Doula
Marcia Lane-McGee, New Wave Feminists
Leah Jacobson, Women's Health Advocate
11am - FemCatholic In Action Together Networking Session for attendees to connect on topics such as pro-life issues, racism, paid leave, women's leadership and more.
11:30am - Lunch and Exhibitors Open
 -Lunch + Learns:
Aimee Murphy, author of "Rehumanize: A Vision to Secure Human Rights for All"
Rachel Bulman, editor of "With All Her Mind: A Call to the Intellectual Life"
1pm - "Innovating Media + Women's Voices in the Church" Panel Discussion
Stephanie Mahoney, OSV Institute for Innovation - Moderator
Samantha Povlock, Founder of FemCatholic
Renee Roden, FemCatholic Lead Journalist and Special Projects Editor
Kelly Sankowski, FemCatholic Lead Journalist
2pm – Breakouts
"Wants, Needs + Boundaries: How Clear Communication About Intimacy Helps Your Relationship" - Regina Boyd, LHMC
"Finding Purpose + Meaning When Life Doesn't Look How You Expected" - Lillian Fallon
3pm – "Nowhere + Everywhere: Finding a Place in the Tension" - Sr. Josephine Garrett
Speakers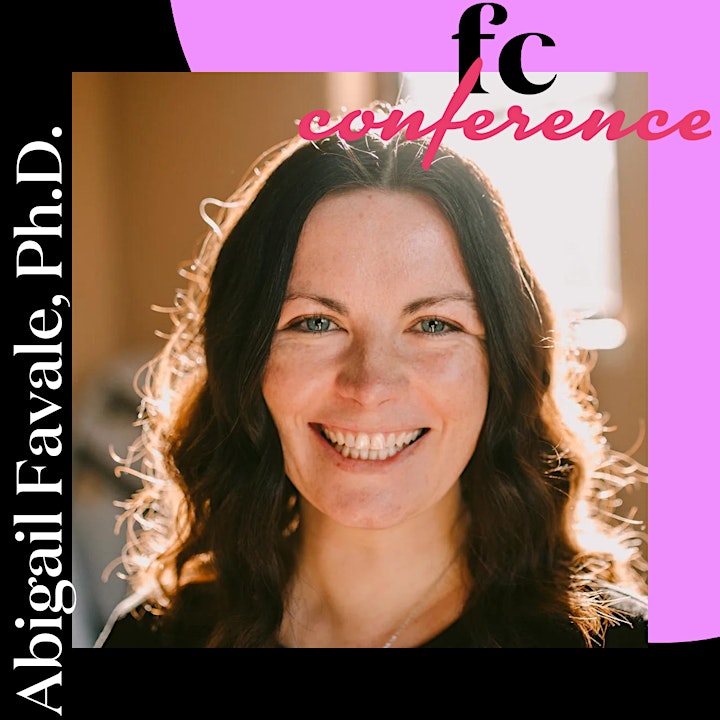 Why Does Feminism Need Catholicism?
Abigail Favale, Ph.D., is a professor in the McGrath Institute for Church Life at the University of Notre Dame. She has an academic background in gender studies and feminist literary criticism, and now writes and speaks regularly on topics related to women and gender from a Catholic perspective. Her latest book The Genesis of Gender: A Christian Theory was just released in June 2022 by Ignatius Press. Abigail was received into the Catholic Church in 2014, and her conversion memoir, Into the Deep: An Unlikely Catholic Conversion, traces her journey from birthright evangelicalism to postmodern feminism to Roman Catholicism. Abigail's essays and short stories have appeared in print and online for publications such as First Things, The Atlantic, Church Life, and Potomac Review. She was awarded the J.F. Powers Prize for short fiction in 2017. Abigail lives with her husband and four children in South Bend, Indiana.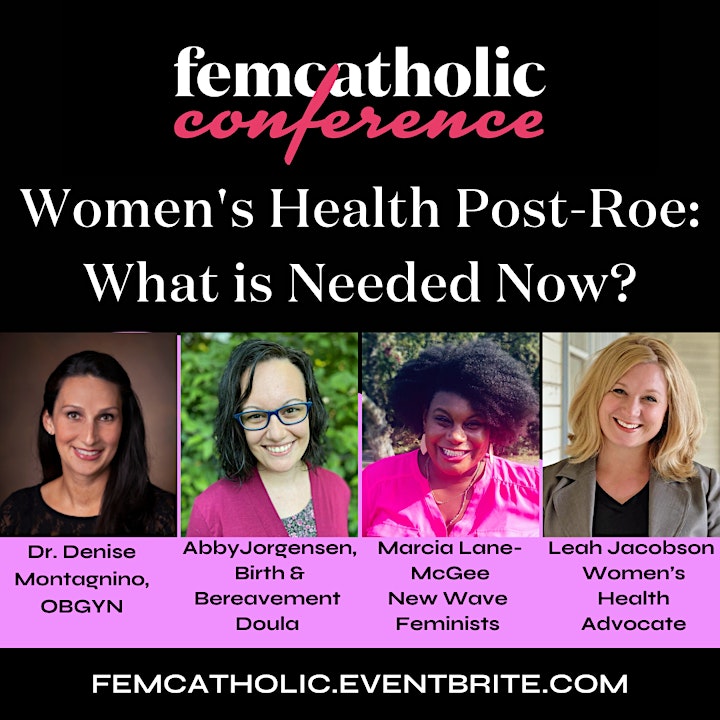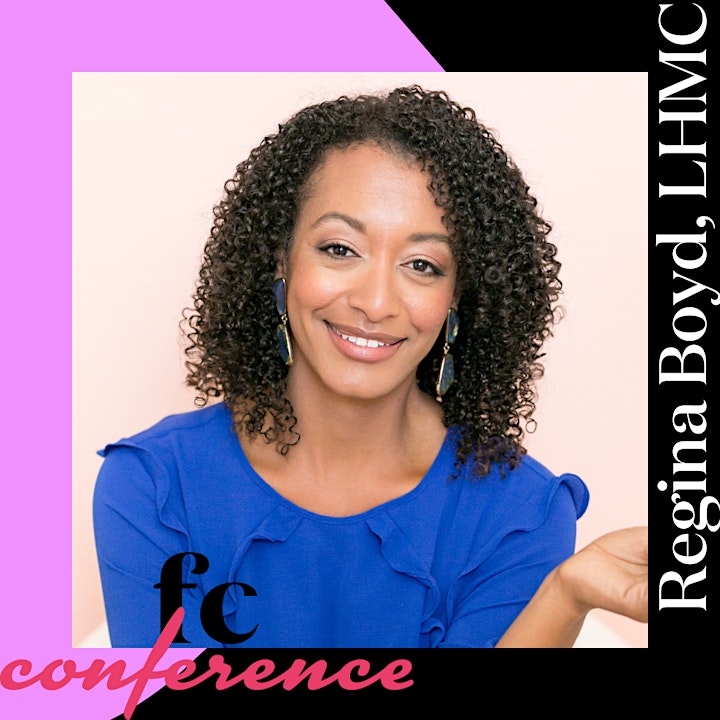 Wants, Needs, + Boundaries: How Clear Communication about Intimacy Helps Your Relationship
Regina Boyd is the Founder of Boyd Counseling Services, a Catholic licensed mental health practice that provides in-person and virtual services for couples and individuals. She works with clients who are experiencing stress, life changes, desire healthy emotional connection, and seek to develop problem solving strategies within their relationships. Regina is a Licensed Marriage and Family Therapist and a Licensed Mental Health Counselor. She is also a featured contributor to the #1 Catholic App, the Hallow app. She lives in Orlando, Florida with her husband of almost 13 years and their beautiful daughter.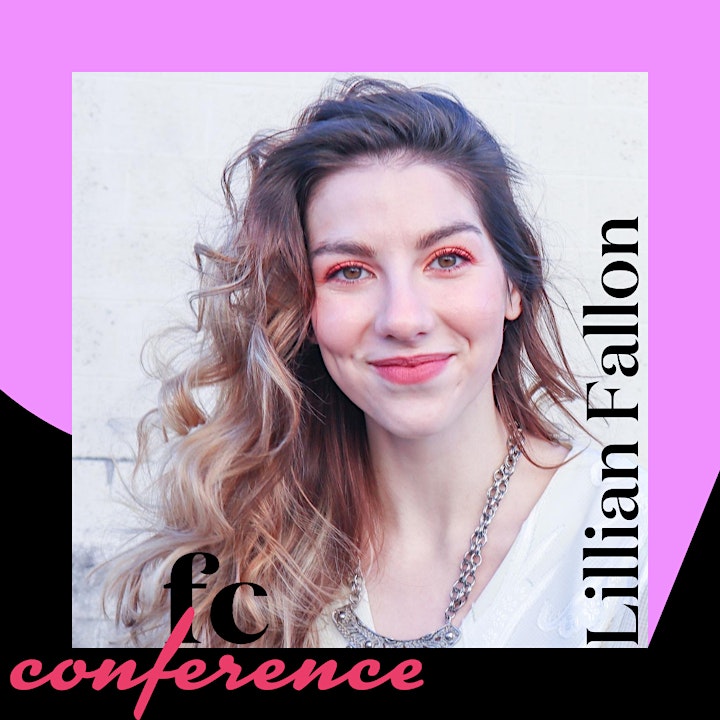 Finding Purpose + Meaning When Life Doesn't Look How You Expected
Lillian Fallon is the Customer Experience Manager at Litany NYC, a Catholic fashion label based in New York. Previously working as the style editor at Verily Magazine, Lillian is passionate about exploring the connection between the physical and interior of the human person as seen through personal style. Believing that sartorial choices can dignify the body and aid in the expression of the soul, Lillian draws from St. Pope John Paul II's Theology of The Body as her primary source of inspiration. She is currently finishing up, Theology of Style, a book based on her findings.
Nowhere + Everywhere: Finding a Place in the Tension
Sister Josephine Garrett is a native Texan, born and raised in Houston. She graduated from the University of Dallas with a BA in Political Philosophy with a Business Concentration. Sister entered the banking industry, serving for 10 years as a Vice President in the Home Loans division of Bank of America in the roles of Operations Manager of a staff of 200 and later as a Project Manager.
Sister was raised Baptist and entered the Catholic Church in 2005. Later, in November of 2011, she began her formation to be a religious Sister. In November of 2020 Sister Josephine professed her final vows as a Sister of the Holy Family of Nazareth.
She is a licensed counselor. serving as the school counselor for the cathedral grade school in Tyler, TX, and also in private practice. Sister has also served in vocations ministry and as a national speaker for youth and young adults.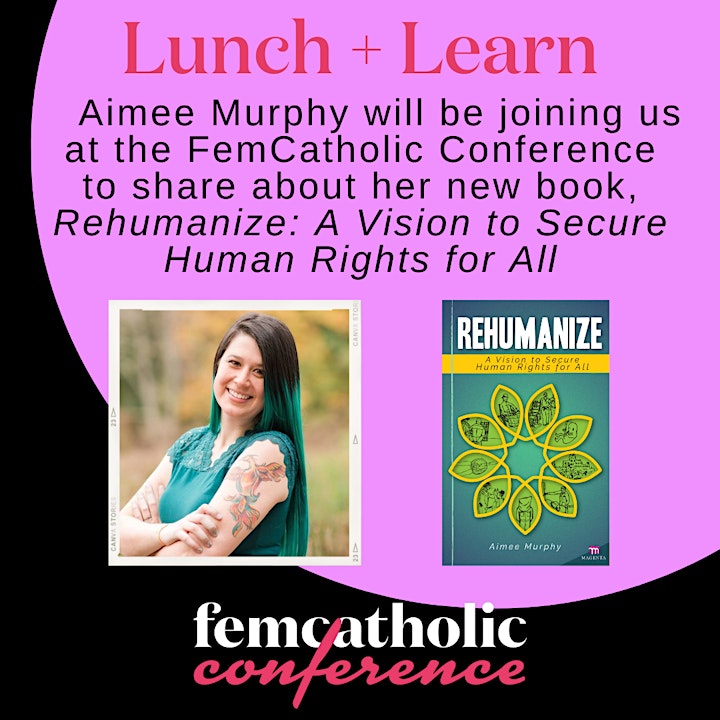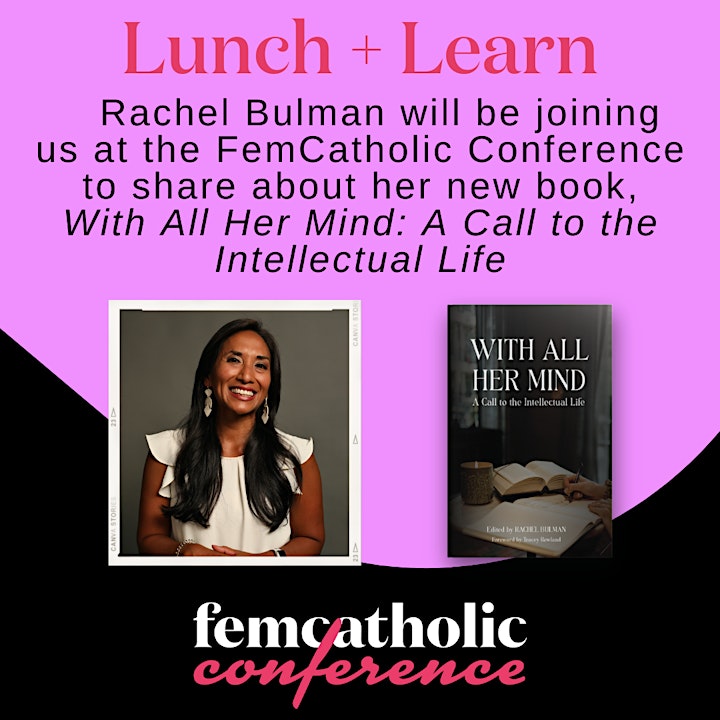 Babies
Nursing babies are welcome to attend all sessions. We're comfortable if you're comfortable!
Exhibitors
Due to space constraints, we only have room for 25 Exhibitor table spots at this year's conference. If you are interested in pricing for these tables, running ads in our conference program, or sponsoring a meal, please reach out to femcatholicevents@gmail.com.