Description
Attend a Female Founder Lunch
Want an opportunity to connect with other female entrepreneurs? Need some input on managing the challenges around building your business or launching your startup? Join us for an open discussion surrounding what YOU want to discuss. This is a great opportunity to network with other women entrepreneurs and to share resources you have to help other woman founded businesses succeed. Please come prepeared to participate in conversation.
What it is:
Ask Me Anything w/ an industy expert
Why attend?
Learn

from fellow peers and swap best practices and tricks-of-the-trade with other female founder building impactful companies.
Network with industry experts and connect with fellow female founders
Receive feedback on challenges in an open safe discussion (what's discussed stays in the room.) from an industry expert
What to expect:
Discuss

: A one hour in-depth conversation on a topic(s) Branding

Contribute

: Please come prepeared to actively participate and drive the discussion by sharing real-world challenges and coming prepared with specific questions.
Our Guest will be Odile Roujol, Board member, ex L'Oréal (CEO Lancôme, L'Oreal) and Orange (Chief Strategy and Data Officer), Founder of Fab the Fashion & @BeautyTech community (1500 founders & funders, 12 chapters US Lat Am Europe and Asia) and Founding Partner of FAB Co-Creation Studio(Venture) with a Direct-to-Consumer focus, early stage.
Odile is the Founder of the Fashion & @BeautyTech community (founded in SF in 2017, now 1500 founders&funders, 10 chapters US Europe and Asia) and Founding Partner of FAB Co-Creation Studio (Venture) with a Direct-to-Consumer focus, early stage. She's an Advisor with Next World Capital in SF, working with the firm's portfolio companies as they expand into international leaders. She's also an Advisor with Hive Data (AI). She advises Californian Start ups (Fintech, Beauty, Data analytics), guiding them in their business strategy.
She was also the Chief Strategy and Data Officer at Orange in France (a leading $40 billion+ market cap French telco in 30 EMEA markets with 350 million customers), where she reported to the CEO. She previously served as EVP of Brand and Communications and EVP of Marketing.
She spent a large part of her career with major brands in the field of beauty& luxury as an executive with L'Oréal, YvesSaintLaurent and Bourjois (Chanel). While with L'Oréal, she managed the Lancôme brand in France and the US and became Managing Director / President of Lancôme International in 2006 (#1 worldwide cosmetic brand in luxury).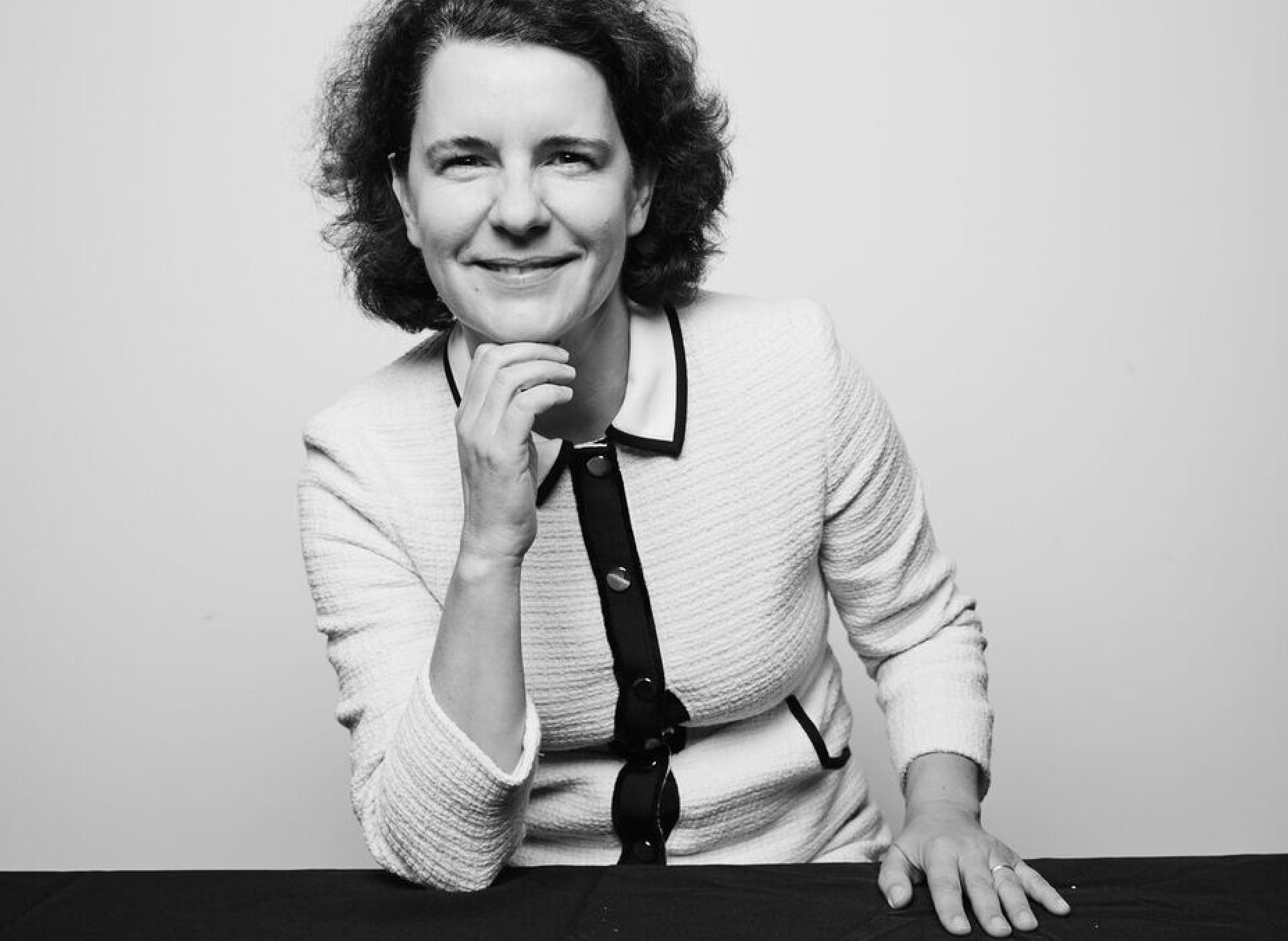 **Lunch will be provided**
~
Stilobox is a resource for women aspiring to lead. We share stories and help deliver innovative companies to the world. We provide speaking opportunities, profiles of inspirational female leaders, and events focused on empowering them. Join the community here!


~
Galvanize is the premier dynamic learning community for technology. Our community is where people and companies with the guts and smarts to create real-world change congregate and inspire each other. Across our 7 beautifully designed urban campuses, we offer a unique combination of education, workspace and networking.
To learn more about Galvanize SF and membership, visit: www.galvanize.com or request a tour here.
Follow Galvanize on facebook Galvanize SF facebook page

By RSVP'ing for this event you agree to be contacted by event organizers.