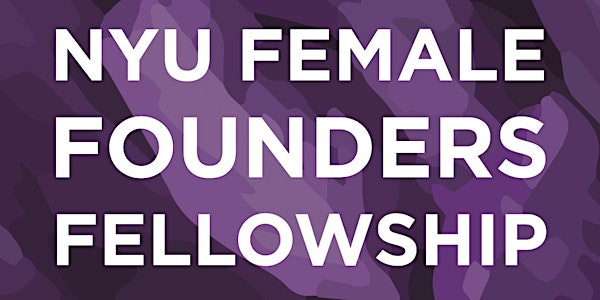 Female Founders Fellowship Info Session 2
The NYU Female Founders Fellowship info sessions will provide detailed information about this innovative fellowship opportunity.
About this event
The NYU Female Founders Fellowship is on the search for an extraordinary group of NYU entrepreneurs for its fourth cohort for the Spring 2023 term. Open to all NYU student, faculty, and staff entrepreneurs who are committed to advancing gender equity in entrepreneurship, the Female Founders Fellowship provides training, mentorship, networking opportunities, and individual loan alleviation grants of up to $50,000 per fellow. To learn more about the program and the loan alleviation grants, join us for an informative info session! The application deadline is December 12 at 6pm ET.
Where: Via Zoom (those who RSVP will be sent a Zoom link w/in 24 hours of event)
The NYU Entrepreneurial Institute provides reasonable accommodations to people with disabilities. Requests for accommodations for events and services should be submitted at least two weeks before the date of the accommodation need. Please email entrepreneur@nyu.edu for assistance.