Description
An action-focused discussion on championing women in entrepreneurship.
6:00–6:20pm Check-in and Networking
6:20–6:25pm Opening Remarks
6:25–6:50pm Fireside Chat on "Perspectives on the State of Women Entrepreneurship"
Candice Faktor - Managing Partner, Faktory Ventures

Michael Helander - President & CEO, OTI Lumionics
6:50–7:30pm Female Founders Panel
Moderator: Angèle Beausoleil - Assistant Professor, Rotman School of Management

Eva Wong - Co-Founder & Chief Operating Officer, Borrowell

Kate Taylor Martin - Founder, nutbar

Sahar Saidi - Founder & CEO, LUS Brands Inc

Marnie Consky - CEO & Chief Anti-Chafing Champion, Thigh Society

Sarah Gillin - Co-Founder and COO, Olli
7:30–7:55pm Keynote Address by Whitney Rockley, Co-Founder & Managing Partner, McRock Capital
7:55–8:00pm Closing Remarks
8:00–9:00pm Networking (food and drinks will be served)

Scroll below for full speaker and panelist bios!
Presented by: Rotman Entrepreneurship & Venture Capital Association (REVCA) and Rotman Women in Management Association (WIMA) and Rotman Career Centre
Special thanks to our community partners: Canadian Venture Capital Association, Canadian Women's Chamber of Commerce, Creative Destruction Lab, Rotman Admissions and Alumni, #MovetheDial, Our Wave, MITACS, The Biomedical Zone, Hatchery, SheEO
Dress Code: Business casual
Tickets: This event is open to the public. Rotman students should register through RWorld.
Want to get involved? Sponsorship and collaboration opportunities are available. Get in touch with Amarpreet Kaur, Co-President of REVCA, at Amarpreet.Kaur19@Rotman.utoronto.ca or info@revca.ca.

---
Speakers and Panelists
Keynote Speaker
Whitney Rockley, Co-Founder & Managing Partner, McRock Capital
Twitter: @WhitVC | mcrockcapital.com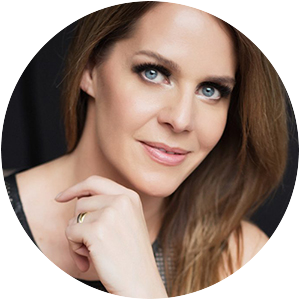 Whitney Rockley is the Managing Partner of McRock Capital, a venture capital fund focused exclusively on the Industrial Internet of Things (IIoT). Whitney co-founded McRock Capital after investing in high growth tech companies targeting industrial markets for the past 20 years. She and her co-founder show a lot of personality through their entrepreneurial video series, McRock Talk and blog postings. She currently serves on the boards of mnubo, Invixium , Decisive Farming (Chair), Serious Integrated and Miovision. In addition to being the first female Chair of the Canadian Venture Capital Association (CVCA), Whitney also serves on the Boards of the Venture Capital Association of Alberta and Ryerson's Centre for Engineering Innovation and Entrepreneurship. She served on the board of RtTech Software (acquired by Aspen Technologies) and was one of the key investors behind RuggedCom (acquired by Siemens). She previously served as a Director of PPIC (acquired by Pure Technologies and later acquired by Xylem), SpectraSensors (acquired by Endress + Hauser), Senscient (acquired by MSA Safety), TerraLUX, DeepFlex, and Novinium and was an early investor in Silicon Energy (acquired by Itron).
Fireside Chat
Candice Faktor, General Partner, Faktory Ventures
Twitter: @thecfaktor | faktoryventures.com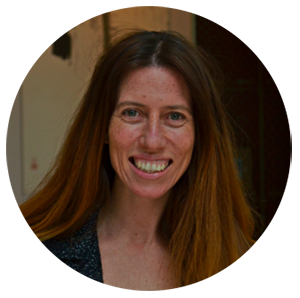 Candice has a passion for disruptive tech and is a strong advocate for putting Toronto's tech ecosystem on the global stage. Recently, she was the GM of Wattpad, where she helped scale Wattpad to be one of the world's largest storytelling platforms with over 50MM users. Previous to this, Candice co-created Torstar Digital, a disruptive digital venture arm for Torstar, one of Canada's largest media companies. She invested in, launched and scaled over 20+ ecommerce, saas, adtech and network effect businesses over 7 years. Candice was the founder of an early network effect platform, Ourfaves.com, where people shared their favourite things at places. Before Torstar Digital, Candice worked for Monitor Group, a boutique strategy consulting firm for 5 years. Candice is on the Board of one of Canada's largest enterprise AI companies, Coveo. Candice is the founder of an education program, Get Curious Now, designed to help people of all ages develop essential skills for the future. She sits on the Advisory Boards for Baycrest's Centre for Aging & Brain Health Innovation, Sick Kid's Tech Council and #MoveTheDial. She is an Associate of the Creative Destruction Lab and was a co-founder of the Elevate conference.

Michael Helander, President & CEO, OTI Lumionics
Twitter: @mghelander | otilumionics.com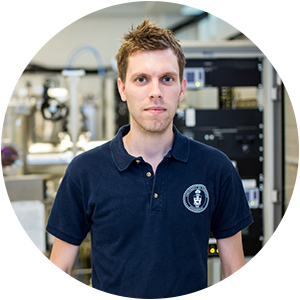 Michael Helander is president and CEO of OTI Lumionics Inc., an advanced materials company he cofounded during his PhD at the University of Toronto in 2011. The company commercializes disruptive materials and process technology for OLED displays and lighting, from headquarters in Toronto and offices in Asia. OLED is the leading display technology used in virtually all high-end consumer electronics and is the next generation of design-driven lighting. The company's technology, based on more than a decade of intensive research and development and backed by a robust intellectual property portfolio, offers substantial savings and performance and lifetime improvements. Dr. Helander received a BSc in Engineering Science and a PhD in Materials Science & Engineering from the University of Toronto. During graduate school, he published 104 peer-reviewed publications, eight patents, and two book chapters. He was a visiting scientist at the Xerox Research Centre of Canada and was a Governor General Gold Medal winner, Vanier Canada Graduate Scholar, and Chorafas Prize winner. He has raised financing from top venture capital, corporate partners, and government and has forged strategic partnerships and key customer relationships with leading multinational electronics, chemical, material, and consumer electronics companies. He is also an alumni of the Creative Destruction Lab, the Next Founders, and the Canadian Technology Accelerator.
Female Founder Panel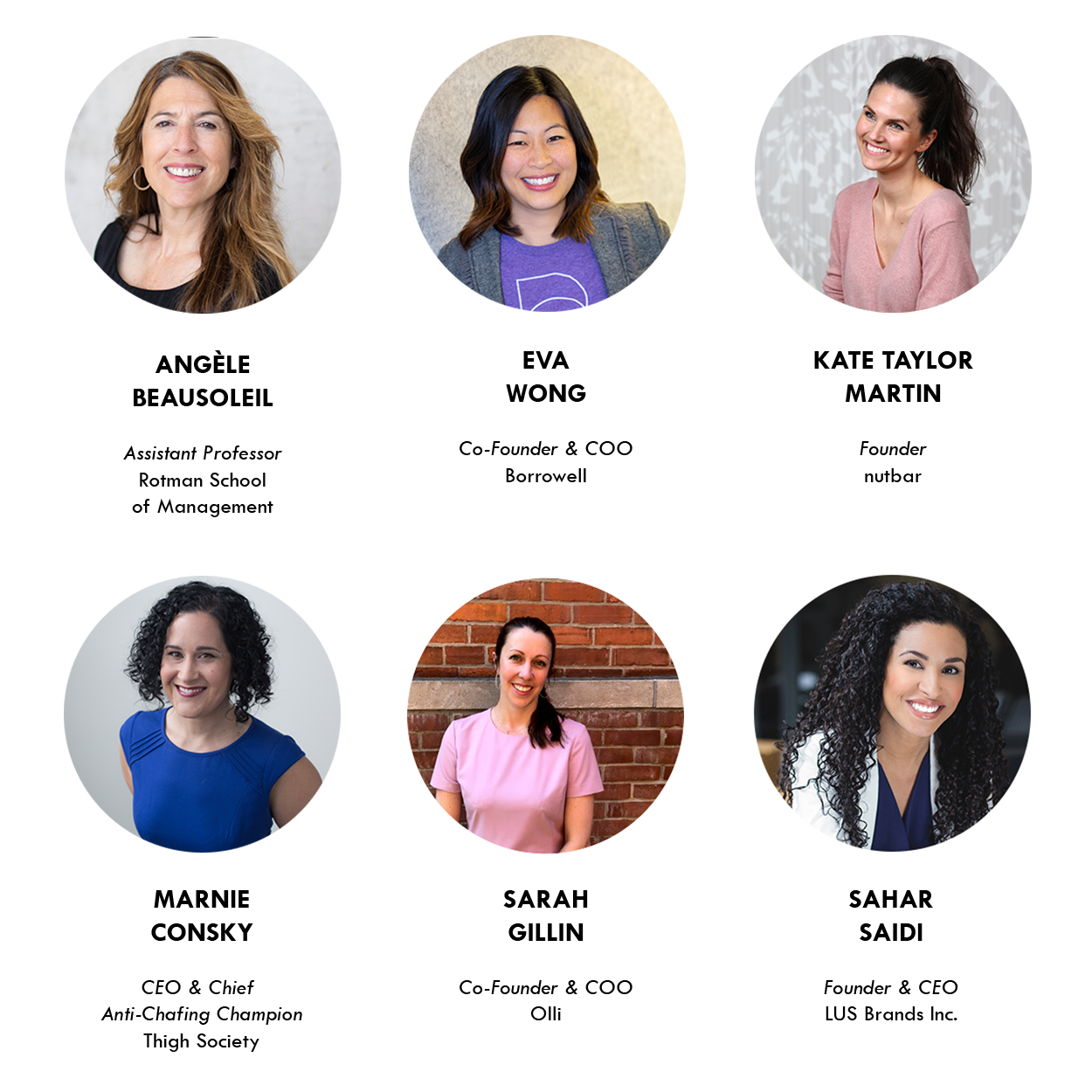 Moderator: Angèle Beausoleil
-
Assistant Professor, Rotman School of Management
Dr. Angèle Beausoleil is a 'pracademic' who teaches design methodologies for business innovation and leads field (action) research inside organizations on innovation process design, navigation and management. A former communications designer, senior strategist and innovation lab executive, she applies her 25 years of business experience to crafting high impact teaching and student-centred learning experiences. At Rotman, Dr. Beausoleil is evolving the Business Design Major for MBAs, teaching commerce students Business Design and Creativity for Business Innovation and leading custom executive programs on design led innovation leadership. Prior to Rotman, she taught at UBC's Sauder School of Business and remains a visiting lecturer at UC Berkeley's Haas School of Business. Dr. Beausoleil is Canada's first PhD to focus on innovation literacy (innovativeness/innovatorship) using business/strategic design (design thinking) processes and methods.
Eva Wong - Co-Founder & Chief Operating Officer, Borrowell
Twitter: @eva_toronto | Borrowell.com
Eva is Co-Founder and Chief Operating Officer at Borrowell, a fintech company that helps Canadians make great decisions about credit. With its free credit score and report monitoring, personal loans, and financial product recommendations, Borrowell empowers Canadians to improve their financial well-being and be the hero of their credit. Borrowell is one of Canada's largest financial technology companies, with over 850,000 users.
With a background in management consulting and business development, Eva has worked in both the business and not-for-profit sectors in Canada and abroad, including roles at Maple Leaf Foods and Oliver Wyman. She holds degrees from Harvard University and Queen's School of Business.

Eva is on the Women in FinTech Powerlist and was a finalist for EY's Entrepreneur of the Year and LendIt's Fintech Woman of the Year. She is a frequent speaker and has been featured in the Globe and Mail, Financial Post, Canadian Business, Chatelaine, and on the CBC. She was also named one of 20 tech start-up founders to follow by Twitter Canada and serves on the advisory board of the Smith School of Business at Queen's University.

She enjoys biking, cooking and exploring Toronto with her husband and two kids.

Kate Taylor Martin - Founder, nutbar
Instagram: @nutbar.co | nutbar.co
While studying nutrition at the Institute of Holistic Nutrition, Kate Taylor Martin began to dream up a concept for a healthy cafe in Toronto – replacing the typical coffee shop fare of muffins, donuts and croissants, with alternatives that were still delicious but also good for you. She knew she wanted to educate people about the benefits of these foods, create a beautiful space to nourish their minds and souls and partner with the community to create a space and concept where people could feel good. Kate built nutbar around a holistic approach to health and a goal of getting rid of all the marketing messages and noise and pair it down to the basics: focusing on real, whole foods as our best guide to eating well. The first location opened in December 2016 at Yonge and Summerhill and the second opened in late 2017 at Assembly Chef's Hall and a third is opening this June in the Leslieville neighbourhood. Kate's prior work experience was in media, communications and public relations. She has a 19 month-old son with her husband and lives in the city's east end.
Sahar Saidi - Founder & CEO, LUS Brands Inc
Twitter: @LUSBrands | lusbrands.ca
Sahar Saidi is the founder and CEO of LUS Brands, a Toronto-based beauty brand backed by Y Combinator, Comcast, Sound Ventures and others. The company's first product line, Love Ur Curls, launched as a direct-to-consumer e-commerce brand in January 2017. Since then, the company has shipped over 200,000 orders to customers all over the world, and achieved over $13MM in gross revenues. Sahar graduated from Rotman's Omnium Global Executive MBA program in 2015.
Marnie Consky - CEO & Chief Anti-Chafing Champion, Thigh Society
Twitter: @thighsociety | thighsociety.com
Marnie Consky is the founder and Chief Anti-Chafing Champion of Thigh Society, a specialty underwear brand offering moisture-wicking, breathable, and discreet slip shorts for women to prevent inner thigh chafing and provide modesty coverage.
Without any apparel, marketing, or e-commerce experience, Marnie built a direct-to-consumer online brand that has been self-funded and profitable since launch. She grew Thigh Society to six-figure annual revenues as a solopreneur while working a demanding full-time job, before deciding to focus on it exclusively in late 2016, taking the company to seven figures.
Thigh Society undergarments are globally recognized for their high-quality fabric, fit, and inclusive sizing. The brand is changing lives beyond simply reducing discomfort by advocating in support of body positivity.
Before Thigh Society, Marnie worked for large organizations including Accenture, the Ontario Government, and the Rotman School of Management in a variety of senior strategic talent management roles within consulting, recruiting, and career coaching.

Sarah Gillin - Co-Founder and COO, Olli
Sarah has over 15 years of experience working with luxury brands, with a special focus on marketing, brand development and event planning. After co-founding Olli in May 2017, Sarah joined the team full time in early 2018 with the aim to create a trusted leader in carefully curated, premier cannabis infused goods, offering specialty teas, edibles and additives for the legal recreational cannabis market. With her passion for marketing, she produces compelling branding for Olli, while forming strategic business alliances and marketing partnerships. In addition to providing brand direction, Sarah works closely with the Olli team to manage and oversee all day to day operations of the business. Sarah holds a Bachelors of Arts degree from Dalhousie University, a post-graduate degree in Marketing from Parsons School of Design and has recently completed the Executive MBA Program at the Rotman School of Management with expected convocation in June 2019. Over the years, Sarah has overseen retail partnerships and collaborations with high-end local and international organizations and brands, including one of Toronto's most exclusive and affluent jewellers. Having worked in both Toronto and New York, Sarah has extensive experience in luxury retail, event execution, refining brand identity and tailoring the client experience.
---
Community Partners