Description
Changing the Way We Learn: Featuring Abigail Edgecliffe-Johnson, Founder of Raceya, and Krystal Persaud, Director of Product Design at littleBits
Join us for an event showcasing two impressive STEM-focused startups. We are excited to welcome as speakers Abigail Edgecliffe-Johnson, founder of RaceYa, as well as Krystal Persaud, Director of Product Design at littleBits. These two start-ups will walk us through the highs and lows of starting a company, what powers them through each day, and why STEM-related products have become so popular in recent years. Come ready with questions for this intimate evening as we celebrate our second ever Tech Chat XX event.
This event will be led by Guest Moderator, Lauren Covello, editor of Fortune Venture at Fortune Magazine.
When: Wednesday, July 27th, 7:30pm - 9:30pm
Where: Knotel | 1 State Street, Floor 25
Admission: $5 | Covers refreshments and snacks
Agenda:
7:30 - 7:45pm | 20 minutes for networking, drinking & snacking
7:50 - 8:00pm | Welcome from TechChatXX and introduction of RaceYa & littleBits
8:00 - 8:30pm | Q&A led by Lauren Covello
8:30 - 8:45pm | Audience Q & A
8:45 - 9:00pm | Wrap-up & final networking (+ more drinking, snacking)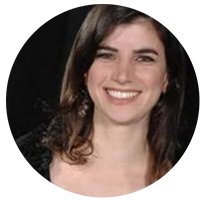 Guest Moderator - Lauren Covello

As editor of Fortune's Venture section, Lauren Covello manages the online coverage of entrepreneurs, intrapreneurs and small business. Lauren was formerly managing editor of Entrepreneur.com, the digital arm of Entrepreneur magazine. She joined Entrepreneur in July 2013 after more than five years at Fox Business, where she was a reporter, editor and booker. Prior to that, Lauren was an assistant buyer at Saks Fifth Avenue and a graduate of the company's management training program. Lauren graduated from NYU with a B.A. in journalism and a minor in art history. She was named one of Folio's Top Women in Media in 2015.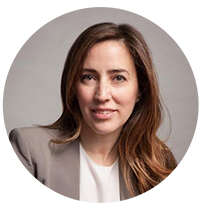 Featured Speaker: Abigail Edgecliffe-Johnson
Abigail Edgecliffe-Johnson is the founder of RaceYa, an educational platform that uses radio-controlled cars to teach kids science and engineering; in other words - a vehicle for STEM. She has a PhD in Anthropology from Columbia University as well as several years of experience as a Maker, Baker and Tinkerer. She uses her research chops to understand how and why kids play and learn the way they do, while she uses her baking and making skills to create the best possible play experience from within which kids can learn. Before founding RaceYa, she worked in public policy helping to align government policy with the lived experience of drug users. She's also the mother to two moderately hilarious kids.
Featured Speaker: Krystal Persaud
Krystal Persaud is the Director of Product Design & Product Management at littleBits, the award-winning platform of electronic building blocks that is empowering everyone to create inventions, large and small. A graduate of the Georgia Tech School of Industrial Design, Krystal is also the founder and managing member of the design collective Grouphug and teaches a course on product development processes & materials at the New Jersey Institute of Technology. Krystal is committed to the idea that product design will revolutionize the fields of education, public health and sustainability, and is passionate about bridging gaps between industrial design and other disciplines.