Description
The Riveter Austin is excited to kick off our Female Founders Series with Austinite, Kathy Terry, founder of charitable app InLieu and co-founder of P. Terry's and Taco Ranch.
Philanthropy is important to Kathy in both her business and personal life. We adore Kathy' s leadership because she makes a real community impact. Since 2005, Kathy has reinvented the quality of fast food by serving all-natural ingredients, as well as, reinvesting over $900,000 through the restaurant benefiting local charities. Now, Kathy is making waves as an app developer.
We can't wait to learn more about how Kathy seems to do it all, in her visit to The Riveter, Austin. The conversation will be moderated by TR Austin General Manager, Elisa Sepulveda.
About Kathy:
A fierce female and serial entrepreneur, Kathy Terry has been making waves since starting her first business over 20 years ago. In 2005 she co-founded P. Terry's Burger Stand with her husband Patrick and quickly established its presence as a socially and health-conscious fast-food alternative. With fifteen P. Terry's locations and counting (and a hot new fast-casual Mexican offering called Taco Ranch), there's no denying that Kathy Terry has helped change the way Austinites do "fast-casual." Kathy and Patrick have a heart for philanthropy, and giving back has always been a core principle of the Terry's business model. Through their stewardship, the restaurant chain has donated over $900,000 to date, all benefiting local nonprofits. But Kathy didn't stop there - in 2018 she launched an all-new mobile app called inLieu: the first social giving app where users can make donations and share a personal message with a friend, anytime, anywhere. Kathy's mission to change the way we think about giving is a reflection of a lifetime of charitable giving and service. Her goal is simple–to make it easier for people to make the world a better place. Kathy and Patrick live in Austin Texas with their two children, Kate and Caroline.
Stop by and say hi to our friends while you're there!
HERdacity is a nonprofit organization with a focus on female economic empowerment. We support women on their economic journeys by offering members a plethora of training and resources all in a safe place fo women to support each other. After all, behind every successful woman is a tribe of other successful women who have her back.

The Massage Studio
The Massage Studio, we strive to provide the best premium massages in Austin, Texas. Our massage therapists are highly trained and focus on the most intricate areas and natural contours of your body to relieve muscle tension and soreness. Elevate your session by selecting from our offerings of high-quality premium add-ons and truly free upgrades. We promise that your time with The Massage Studio will be one of the best choices you've made for your physical and mental health!

C.L. Butaud
Voted by Texas Monthly and The Wine & Food Foundation of Texas
- TEXAS WINE OF THE YEAR FOR 2016 -
Texas Wines Elevated. C.L. Butaud was founded by husband and wife, Brooke and Randy Hester, in 2014. Their winemaking journey began in 2006 in Napa Valley, where the Hester's set out on an 11-year path of training, education, and research under the world's best winemakers and mentors. They returned to Austin, Texas, in 2017 where they launched their Texas label, C.L. Butaud, using 100 percent Texas-grown grape. Now, the Hesters are well on their way to achieving their goal to help elevate the wine industry in their home state to national and international relevance.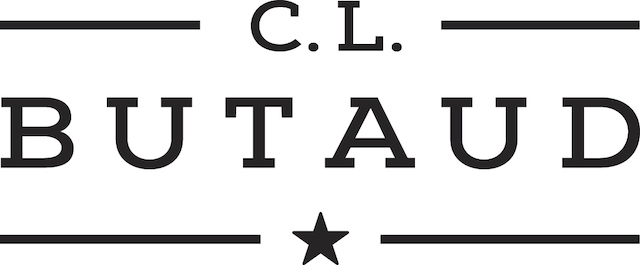 A nacho bar, included in your ticket is graciously provided by: