Dieses Event ist beendet.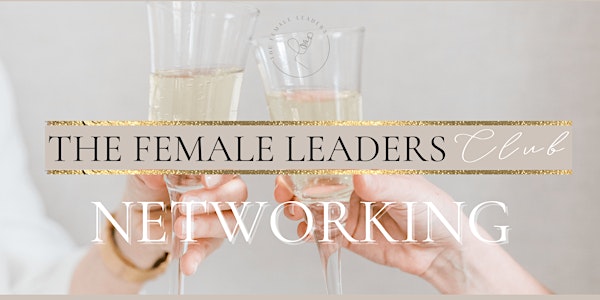 FEMALE ENTREPRENEURSHIP NETWORK EVENT
DAS FEMALE NETZWERKEVENT IN WIEN für female Entrepreneurinnen (+soon to be)
Von the female Leaders Club
Datum und Uhrzeit
Mo., 27. Feb. 2023 17:00 - 19:30 CET
Veranstaltungsort
Neubaugasse Neubaugasse 79 8 1070 Wien Austria
Zu diesem Event
Am 27.2.23 findet DAS kostenfreie OPEN FEMALE NETWORKING EVENT für female Entrepreneurinnen (+soon to be) statt und wir laden dich von Herzen dazu ein!
Was dich erwartet?
An diesem Abend erfährst du spannende Impulse zu female Entrepreneurship, lernst wieso Netzwerken dein absoluter Businessboost ist, hörst spannende und inspirierende Speakerinnen, vernetzt dich mit anderen female Entrepreneurinnen und verbringst einen unterhaltsamen Abend unter POWERFRAUEN!
DETAILS:
WANN: Montag 27.2.23, 17:00- ca. 19:30 Uhr
WO: COSIMA Community- Neubaugasse 79/8, 1070 Wien
PROGRAMM:
🥂female Speakerinnen
🥂 IMPULS Vortrag: Netzwerken als Business BOOST
🥂exklusive Infos zu unserer MASTERMIND
🥂3 Min- 3 Frauen
🥂offenes Netzwerken mit Snacks & Drinks
SEI MIT DABEI und melde dich gleich an!
Max. Plätze: 30 Personen
Sichere dir jetzt deinen Platz bei diesem Event!
-> Achtung: Teilnahme nur mit Anmeldung!
Wir freuen uns auf dich! 🤍