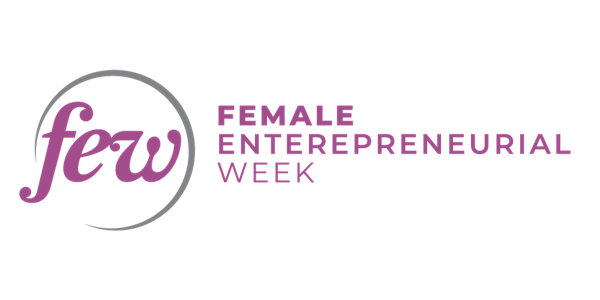 Female Entrepreneurial Week - Restart Economy Edit
Female Entrepreneurial Week marks an important milestone in the roadmap towards Female Entrepreneurship and Female Economic Empowerment
About this event
Female Entrepreneurial Week is an official event of the World SMEs Week and marks an important milestone in the roadmap towards Female Entrepreneurship and Female Economic Empowerment worldwide.
SEGE in November 2021 seeks to reinstate for the 4th consecutive time the International Forum of Women's Entrepreneurship Week "Female Entrepreneurial Week", with the aim of bringing together once again the business community in Thessaloniki. Specifically, the event will take place on 22-25 November. This year's Forum aims at innovation and funding by giving participants the opportunity to present all of their operational skills and to exchange experiences and ideas.
*In order to be able to attend and enter conference rooms you need to be fully vaccinated and hold a vaccination certificate issued by a certified authority, or hold a certificate of recovery from the SARS-CoV-2 virus infection issued by a public authority or a certified laboratory. The certificate is issued 30 days after the day of the first positive COVID-19 test and is valid for 180 days after it.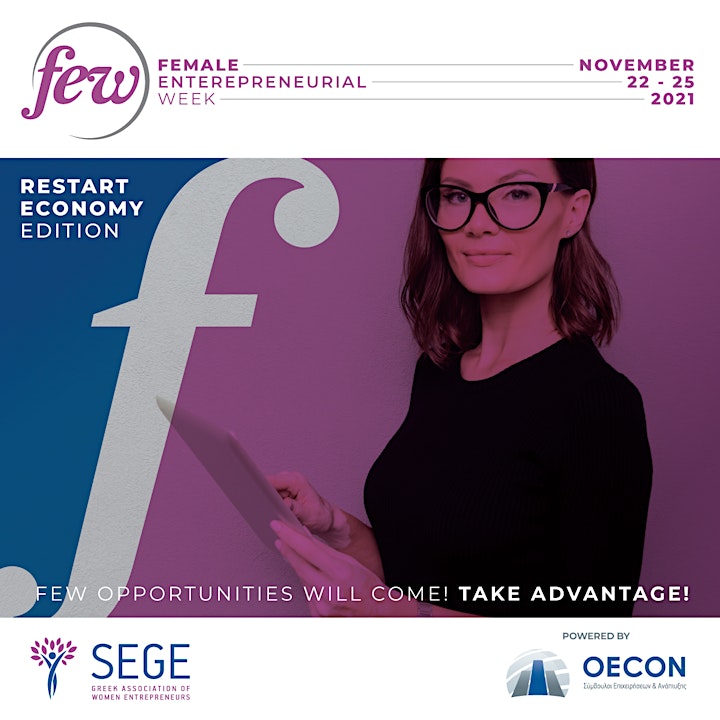 Organizer of Female Entrepreneurial Week - Restart Economy Edit
SEGE was founded in 1997 in Thessaloniki and provides to women entrepreneurs of Greece the environment to develop their businesses and themselves. It promotes youth entrepreneurship, improves recognition of their achievements in their businesses and promotes the growth of women-owned businesses through research and information. SEGE promotes ethics and morality in women entrepreneurship, while taking initiatives that demonstrate a sense of social responsibility.
As a non-governmental and non-profit making organization SEGE is active in improving and increasing the involvement of women in business activity by providing to them all the information and assistance that is needed to ease their career. SEGE has played a vital role in eliminating gender discriminations in the financial sector by promoting female entrepreneurial activity.