Description
REGISTRATION CLOSES STRICTLY 24th MAY @6PM
Following the sell-out success of the launch of our networking event during London Fashion Week; Female Empowerers & Entrepreneurs: Women in Business Networking & Presentations evening is back for its second installment in partnership with Natwest (Liverpool street HQ).
Immediately following LDC's Exmouth Market Concept Store - on 29th May, London Designers Collective will host a networking event for female empowerers and entrepreneurs to unite, network and engage across one evening.
Hosted by Natwest in London's Liverpool Street, with drinks flowing all night long, the evening will unfold with a series of inspirational talks and a panel discussion, Q&A by a selection of LDC brands. A mini LDC concept store will run alongside the event, featuring 6 of our up&coming fashion + lifestyle brands, giving you an opportunity to meet the designers behind the brands, enjoy exclusive offers and network with fellow women in business.


Presentations by;


Panel Discussion + Q&A with LDC designers;

Welcoming all entrepreneurs, founders, women in business, lovers of independent emerging labels, or those who are simply curious! (Men and women, of course!)
The event will run within the Natwest building on Bishopsgate London Liverpool Street in the third floor atrium. You will need to sign in at reception on entry. A selection of wine and beer will be provided free throughout the night and the seated presentations will take place within the LDC mini concept store.


What To Expect:
- Presentations and panel discussions from inspirational empowering women in business
- Networking with fellow women in business from a range of industries, with a particular focus on females in fashion
- Learn more about LDC and our goal to empower emerging designers in the fashion industry, and the stories behind our design partners
- Discover the best in up-and-coming fashion, accessories & lifestyle brands, with exclusive discounts on selected products for the evening
The Schedule:
6.00pm - Doors open: enjoy a drink on us!
7.00pm - Presentations from our two wonderful speakers.
7.45pm - 5 minute toilet break, drinks refresher,
7.50pm - Panel discussion + Q&A with a selection of LDC brands.
8.10pm - Mingling, networking, drinks.
9.00pm - Close
Meet The Designers:
WOMENSWEAR Conflict Of Ego | Judy Wu | Valentina Karellas | SILKS + HOME Medley Creations | FOOTWEAR Bourgeois Boheme | ACCESSORIES Jennifer Hamley | Ada Zanditon + MORE TBA
Meet The Speakers: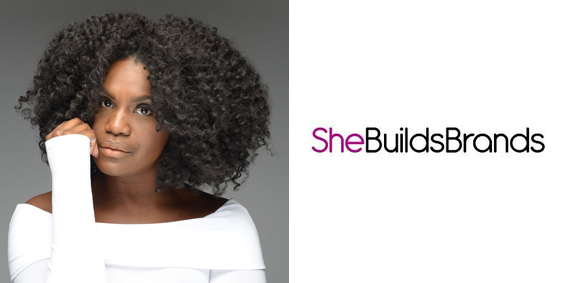 Kubi Springer
Brand specialist whose agency, SheBuildsBrands, helps companies to connect with female consumers, assists firms to empower female leaders and support female founders to build brands worldwide. We can't wait to hear her secrets on how she builds brands, takes them global and turns survival into thrival!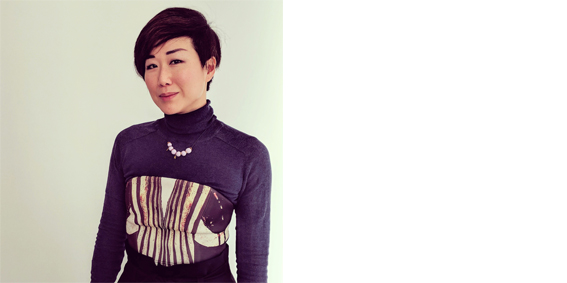 Stephanie Dominy
Stephanie has spent 20 years practising as a lawyer, mainly as an in-house counsel to companies in PR, telecoms and the leisure industry. In 2016 she set up her own legal practice, advising small and medium-sized clients, mainly in the tech sector. She specialises in providing an outsourced general counsel service, advising businesses on their business and legal strategy and helping them to grow their businesses.
Stephanie is passionate about diversity and gender issues. Through her writing and speaking engagements, she encourages younger women to break down invisible psychological barriers to advancement and leadership. She blogs under the name The Wicked Jade on the theme of challenging society's expectations of women and on Instagram, she expresses her love of lingerie, fashion and 'fierce elegance'.
Networking led by A New Look At....
A New Look At... helps women create sustainable, authentic businesses they love founded by mother and daughter duo, Tracy and Holly. They combine Tracy's experience as an entrepreneur and management consultant with Holly's work in film and media to bring you practical tools and systems to make your next big dream a reality. A New Look At also provide online courses and workshops about changing your relationship with money, shifting mindset and finding the perfect side hustle or business for you. We look forward to welcoming Tracy and Holly to LDC to lead some ice-breakers for our networking evening.

Our Event Partner: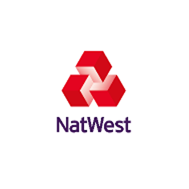 NatWest Bank
Special thanks to NatWest Bishopsgate for hosting and supporting our event. Natwest supports Women In Business, with over 400 Women in Business Specialists throughout the UK. Did you know; The number of female entrepreneurs in the UK has doubled since 2009, Women contributed £3.5bn to the UK economy in 2015, The number peaked in 2012, and since then the decline in this area has cost the UK £1bn a year. Whether you already run a business or are planning one, Natwest can help with your everyday business needs.
About Us, LDC (London Designers Collective)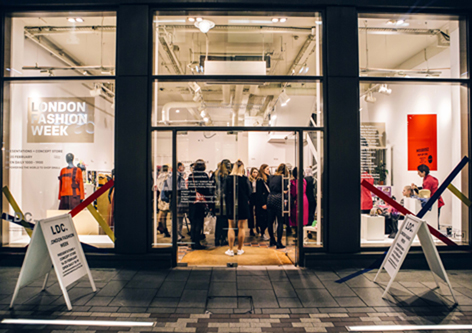 We are The London Designers Collective – We unite independent designers in hosting experience led concept stores, and create a resource sharing community. We connect independent fashion + lifestyle brands to their direct audiences, empowering consumers to discover + shop independent, transparent and unique product.
Since 2016 we've been revolutionising retail + the way we consume. All our brands are local, independent labels, fuelled by nothing but passion. We create short term concept stores appearing for 1-2 weeks at a time anywhere across London, creating a platform for consumers to discover + shop from independent brands with traceable and mindful practices, selling unique, exclusive + one of a kind items incomparable to that on the high street. From basement-loomed British wool knitwear where every piece is 100% one of a kind, through to bamboo underwear with antibacterial properties made here in the UK or cauldron mixed candles hand poured in East London, we connect these brands directly to you.
Each of our stores are an opportunity to share the best in independent fashion + lifestyle labels, created by exceptional young entrepreneurs spanning the full spectrum of London. We create a retail platform with a mind to the future.