Description
Lotus He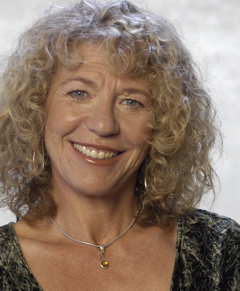 art Center &
SexPositive Portland Meetup Group
are Proud to Present
Ejaculation and the G-spot: a Lecture by
Deborah Sundahl, the international author and expert of the groundbreaking book, Female Ejaculation and the G-spot.
---
Presentation and Lecture Information:
The G-spot is the female prostate. All women have one, as do all men. Therefore, all women can ejaculate. Learn how to get this wonderful feminine fountain flowing again! Sex educator and author Deborah Sundahl will teach you all you need to know about female ejaculation and the G-spot.
Everyone is welcome to join us for an evening of lecture, Q&A, and the chance to meet and mingle with the author. Snacks and beverages provided. Arrive by 6:45 - Program Starts at 7:00pm SHARP
WHAT YOU WILL LEARN:
•The G-spot is the Female Prostate, and All Women Have One
•The G-Spot's Location
•Female Ejaculate's Ancient, Cross Cultural Herstory
•Female Ejaculate's Taste, Smell, Chemical Make-up and Quantity
•Why some Women Don't Ejaculate and Others Do
•How to Stimulate the G-Spot to Create Ejaculate
•The G-spot has a Different Nerve than the Clitoris
•The Nature of the G-spot Orgasm
•Good Sexual Positions for Stimulating the G-spot and Creating Ejaculate
•Men's Role in Helping Their Partners to Ejaculate
•What a Flowing Feminine Fountain Looks Like (QuickTime movie 10 mins)
PROFESSIONAL BIOGRAPHY:
Deborah Sundahl is the foremost pioneer and expert in female ejaculation and the G-spot. She is the author of Female Ejaculation and the G-spot (Hunter House, 2003). Her 25 years of groundbreaking contributions to this field include a line of videos titled the Female Ejaculation Sex Education Series (Isis Media, Inc.), which Deborah produced and hosts. She lectures and gives workshops in North America and Europe, and has taught thousands of men and women how to integrate the G-spot and female ejaculation into their erotic imaginations and sex lives. She continues to be a spokesperson for female sexuality and an advocate for sex education. Visit her website, www.deborahsundahl.com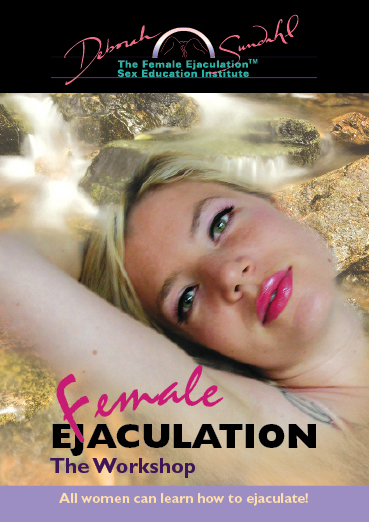 DON'T MISS THE WORKSHOP ON SATURDAY! See EventBrite or www.sexpositivepdx.com for more information
NOTE FROM THE SPONSORS: Lotus heart Center and Sex Positive Portland Meetup Group are happy to bring you the preeminent expert on Female Ejaculation, Deborah Sundahl, to help you experience for yourself, or to help your partner(s) experience this lifegiving and transformative gift of the feminine nature.
Pleasure, intimacy, connection, release; these are some of the reasons to gain mastery over this beautiful gift that women have been given. Cultures around the world have long denied and done everything to suppress women's sexual power and pleasure, and consequently, the immense joy it brings to the women, their partners, and the community as a whole (happy people make happy communities).
Organizer of Female Ejaculation and the G-spot Lecture