Female Decoder Ring- How men can get hipped up to what women want & how women can tell them!
About this event
Men, ever wonder what will make a woman truly happy or how to do it? Or ladies, ever wonder how to let a guy know what you really want, or how to know yourself what you want?
Whether single or in a relationship, men often wonder, "What she is thinking?" "What does she want?" "How does she feel?" "Is she happy?" "How do I find out?".
And women often think, "I wish he could read my mind and just give me what I want; he should know!", How do I ask for….?" Or "How do I even get in touch with what I really want?".
Everyone has these questions but few have the answers, especially when it comes to romance and sex!
Erwan and Alicia are experts in the field of masculine/feminine dynamics and will be addressing all these questions and more on September 9th at their online interactive event, "The Female Decoder Ring". You will hear the straight skinny from both a man's point of view and a woman's point of view.
You will learn:
· How to "read" a woman and what to do if you are unsure of what she wants
· Why women "test", and how to handle testing for failure vs testing for success
· How to communicate with men so he really "gets" what you want from him, and how to have him feel great about giving it to you!
· How to get what you want from the opposite sex, from a masculine and feminine perspective
· How to unleash the chemistry between the masculine and the feminine, so your romantic life has all the passion and juice you want!
Are you tired or working on yourself or your relationship, trying to "figure it all out?" Relationship development, as a single or a couple, should be fun!
This will be an evening full of fun stories from Erwan & Alicia's relationship they have developed over 2 decades, and priceless, actionable tips you can take into your life immediately.
This evening makes a great date night for couples... and provides rocket fuel for singles to move their initial first dates forward to more.
Erwan and Alicia are long time teachers based in the Bay Area couple that have developed the Davon Method and taught it to thousands of students and helped them reach their sexual and relationship goals. As a married couple, they have been teaching singles to get into relationship and couples to thrive in relationship, with an emphasis on developing an advanced level of sophistication with masculine/feminine dynamics for the last 25 years. They are the go-to place in the Bay Area for all things romantic and sexual.
If you have ever wondered if taking your communication skills with the opposite sex to the next level could improve your relationship and relationship building skills then we invite you to join them for this exciting evening.
*This event will be given virtually through Zoom - we will send you the login instructions once you have your ticket.
If you have any questions please email alicia@erwandavon.com
Your Facilitators:    
Erwan Davon has taught thousands of singles and couples how to have exceptional romantic relationships over the last 17 years. He is the founder, senior teacher, and president of San Francisco based Erwan Davon Teachings. Erwan, who grew up in New York, has a straight-talking style that gets through to anyone so you can see your blind spots in your romantic relationships and then take your romance to new heights. He graduated with a degree in psychology and soon began teaching personal development for one of the world's largest personal growth organizations. He then branched out on his own to support people in their relationships, and in 1995 founded Beyond Education, which later became Erwan Davon Teachings. Thousands of people have taken Erwan's Pleasure Course and advanced programs to move past their limitations in relationships and make their romance shine.
Alicia Davon has leading the Pleasure Course and other programs with Erwan since 2004. Alicia graduated with a Masters Degree in the field of Integral Psychology from John F Kennedy University, with a focus in women's romantic and sensual expression. Prior to teaching the Pleasure Course with Erwan she was a facilitator of women's groups devoted to female libido, pleasure, and fulfillment in all aspects of life from career to relationship. She was drawn to the "work" of Erwan Davon Teachings because of the enormous difference the organization had made in her life and the lives of so many around her.
For more events, visit our website: https://www.erwandavon.com/events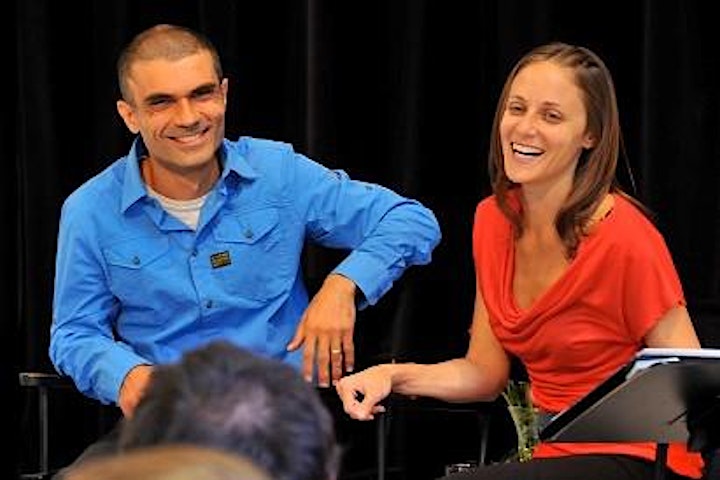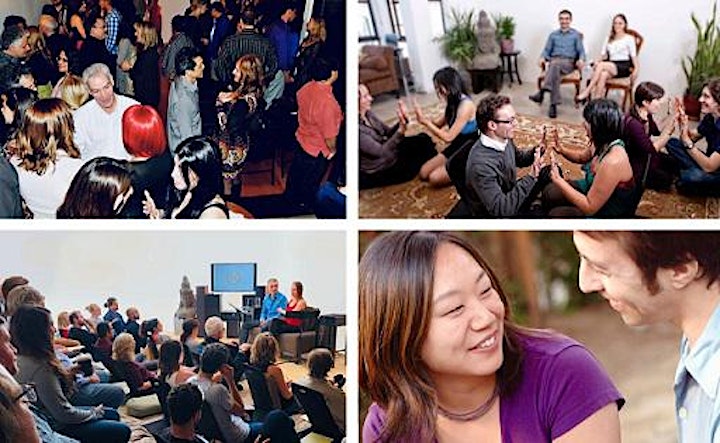 Organizer of Female Decoder Ring ~ How men can get hipped up to what women want
For over 25 years Erwan and Alicia, who joined Erwan in 2003, have been working successfully with singles and couples, teaching their signature process – the Davon Method to hundreds of students in groups, retreats, and individual sessions and helping them create the relationships of their dreams.
Erwan and Alicia have a unique approach to relationship coaching that combines their educational backgrounds in psychology and sexuality and aspects of Zen Buddhism to provide a holistic method to effectively improve connection with the self and others.
Erwan studied psychology after a difficult childhood and an early introduction to therapeutic work. He went on to live and study in a Zen Monastery, direct a yoga ashram, and began teaching personal development at one of the world's largest personal grown organizations. Erwan's passion for helping and teaching people led him to found Erwan Davon Teachings in 1995, specifically to help people improve their relationships.
Alicia Davon holds a Master's degree in Integral Psychology with a focus on women's romantic and sensual expression. She trained as a therapist before meeting Erwan and led numerous women's groups devoted to female pleasure and life fulfillment from career to relationship. She met Erwan 15 years ago and started teaching with him soon after.
Together, Erwan and Alicia developed The Pleasure Course and several other programs, which have helped thousands achieve their ideal love lives. They provide a safe place to explore psychological inquiry, pleasure, and sexuality.
They have spent years perfecting their curriculum and techniques and are excited to share their expertise with newcomers so they can help improve chemistry, connection, communication, and passion in others' lives!