Description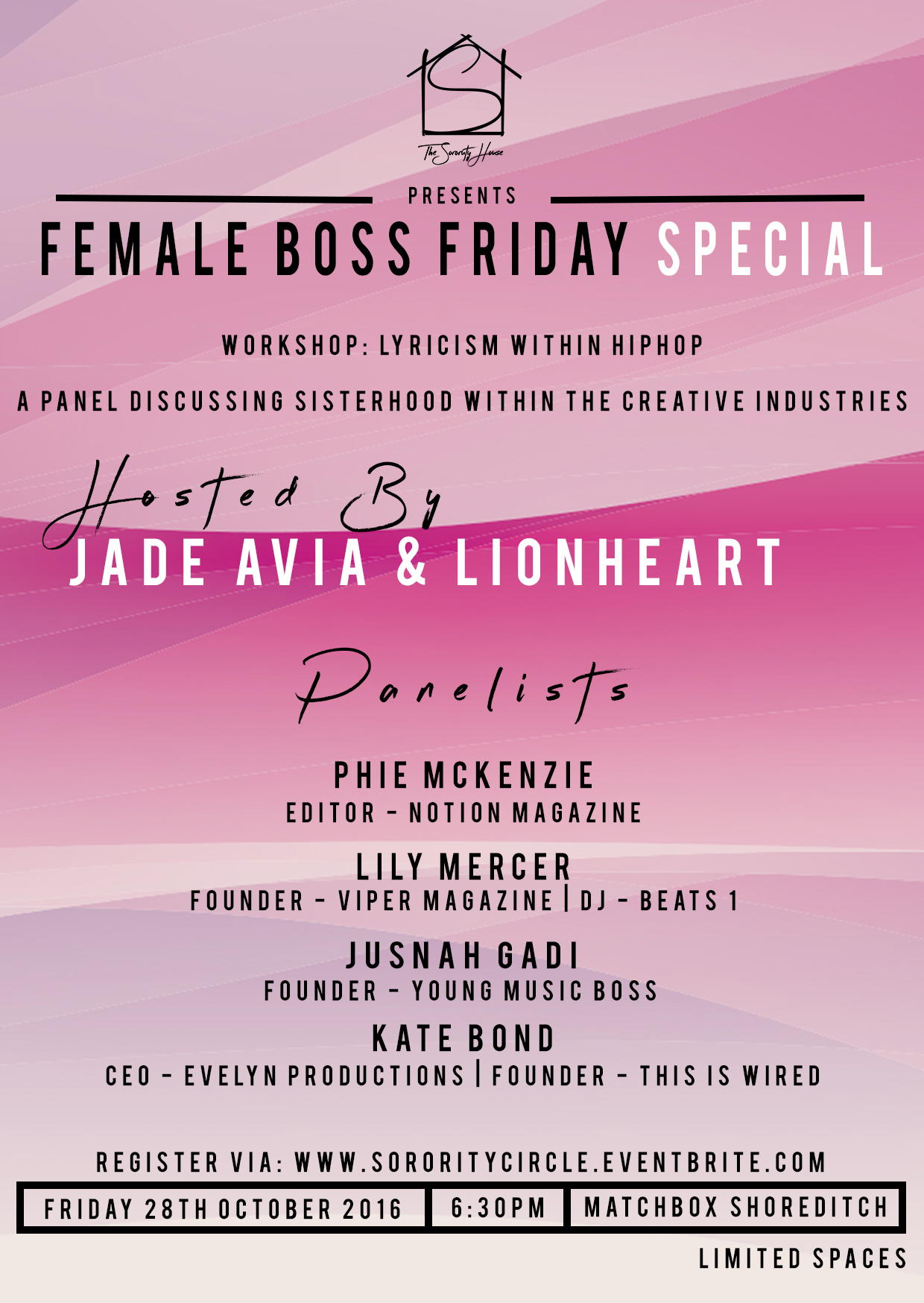 ---
---
Please join us for our #FemaleBossFriday Special where we will be discussing Sisterhood, Music & Power with a carefully selected panel of speakers from within the music industry. Featuring key note speech from Sorority House founder Kaiya Milan.
Panelists:
Phie Mckenzie – Notion Magazine
Lily Mercer – Viper Magazine / Beats 1
Jusnah Gadi – Young Music Boss
Kate Bond - Evelyn Productions / This Is Wired
The Sorority House is a collective force of women in the music industry, which aims to connect, celebrate and inform women in the industry and construct a shared sisterhood mentality within music.
In order to build this sisterhood and, we are holding monthly socials at different venues across London, the next of which will include a panel discussion, plus networking and conversation.
The location will be:
Matchbox
135 Shoreditch High Street
London
E1 6JE
Please join the The Sorority House team for our Female Boss Friday Special, To Drink Wine, Conversate + Network. The aim is to have fun, so please invite your friends, and dress comfortably!
We can't wait to see all of you!
xx
FAQs:
Q: Are men allowed to attend this event?
A: YES OF COURSE - EVERYONE IS WELCOME TO ATTEND