FEM Talks - 8 Truths We Didn't Know About Orgasms! - 11/12 Oakland

Monday, November 12, 2012 from 6:30 PM to 9:30 PM (PST)
Event Details
Location: Important detailed location & parking/BART info will be emailed to you as soon as you register (above).
@ 16th St. & the end of San Pablo Ave. | 353 Frank H. Ogawa Plaza Oakland, CA 94612
Just blocks away from Ecstatic Dance | Awaken Cafe | Oakland Art Murmur. All proceeds from this center underwrite the philanthropic activities of the East Bay Community Foundation, serving the 2.4 million people of Alameda and Contra Costa counties.
_______________________________
Attend FEM Talks for $16.50 = Get your 6 Month (or 3 Month) discount pass at the event!
 _______________________________
Monday, November 12th 6:30PM - 9:30PM
8 (or More!) Truths We Didn't Know About Orgasms!
With 4 Special Guests
Anya de Montigny - Clinical & Somatic Sexologist

Barbara 

Musser - 

Founder of Sexy After Cancer, Author

Jan Robinson, M.A. - International Tantra Yoga Instructor
Jillian Love - Vitality Coach. Certified Raw Vegan Chef
PLUS Andrea Johnson, Transformation Coach at Inner Vacations will be starting us off with inner peace and calm. She'll guide us all through an EFT  meditation.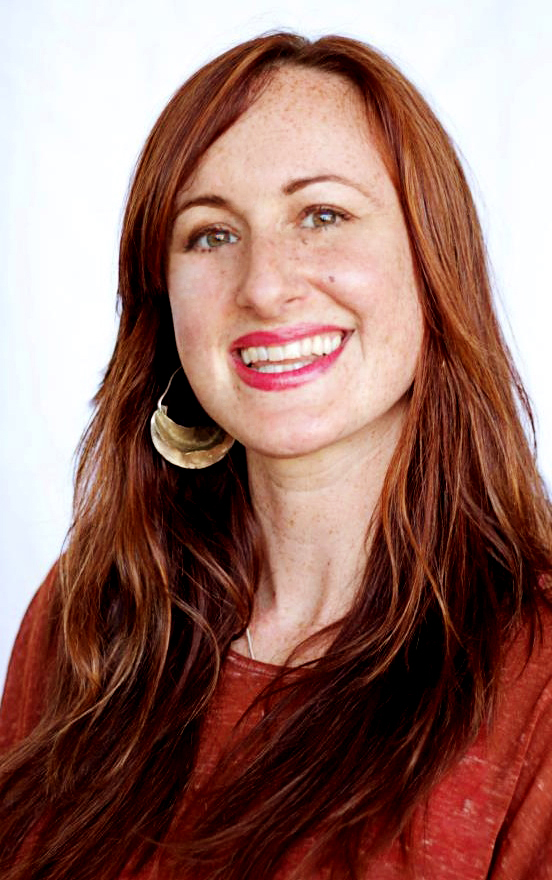 Anya de Montigny - Clinical & Somatic Sexologist
"Gushing Orgasms: Getting Wet!  Facts (& Myths) About the Wonders of Female Ejaculation"
We will be covering some Facts and a few Myths about this mysterious fluid! 
Anya empowers women and couples to have the sex lives they desire.  Through her unique "5 weeks to Sexual Happiness" program she has helped transform the intimate lives of Women who are searching for ways to get more out of their sexual experiences. Anya will be answering these commonly asked questions about Female Ejaculation:
Where does it come from? | How can I ejaculate? | How does it relate to the G-spot? | Does it make my orgasms better? | Is this something every woman should learn how to do?
Part Anatomy/Physiology and part fun, in this talk with Anya, you will learn a ton about yourself and walk away with the answers to these questions and more.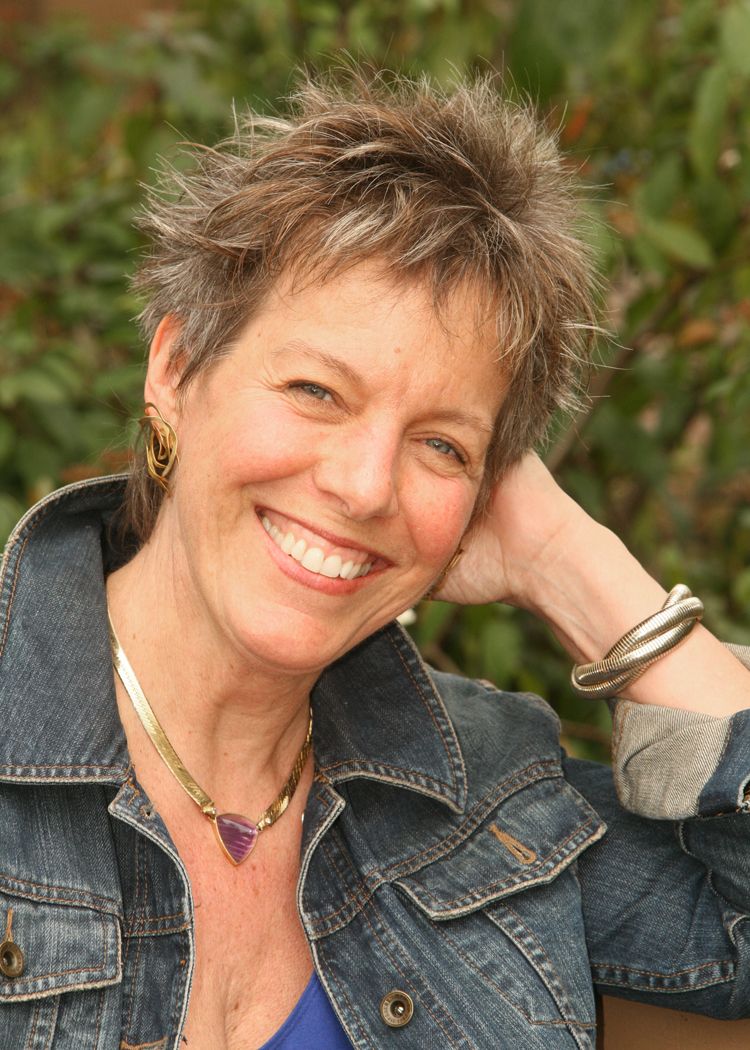 Barbara Musser - Founder and CEO of Sexy After Cancer, Author and well-loved speaker 
"Meeting Your Inner Aphrodite on the Breast Cancer (or Illness) Journey"
We all know someone who has experienced breast cancer, and maybe it's you personally. While one of the top 3 survivor issues is "poor sexual function", I see it as a doorway into deeper realms of beauty, attractiveness, intimacy and sexuality. Cancer or not, we all want these experiences. Together we'll explore the foundation for knowing that you are gorgeous, how to wake up your sleeping libido, and tips and tools to keep the sparks of intimacy and sexuality fanning the flames of a happy and satisfying intimate and sexual life. Aphrodite is the goddess of love, beauty and sexual rapture. Let's reveal how she lives in each of us!
With Barbara we will explore,
what it takes to awaken the sleeping beauty of your libido; 

the foundation for deeper intimacy and sexuality; 

vaginal restoration and renewal.
Free Raffle Gift - 40 page excerpt from the book Sexy After Cancer ~ Meeting Your Inner Aphrodite on the Breast Cancer Journey. This important new book provides the ingredients for rekindling your intimate and sexual life during and after cancer treatments.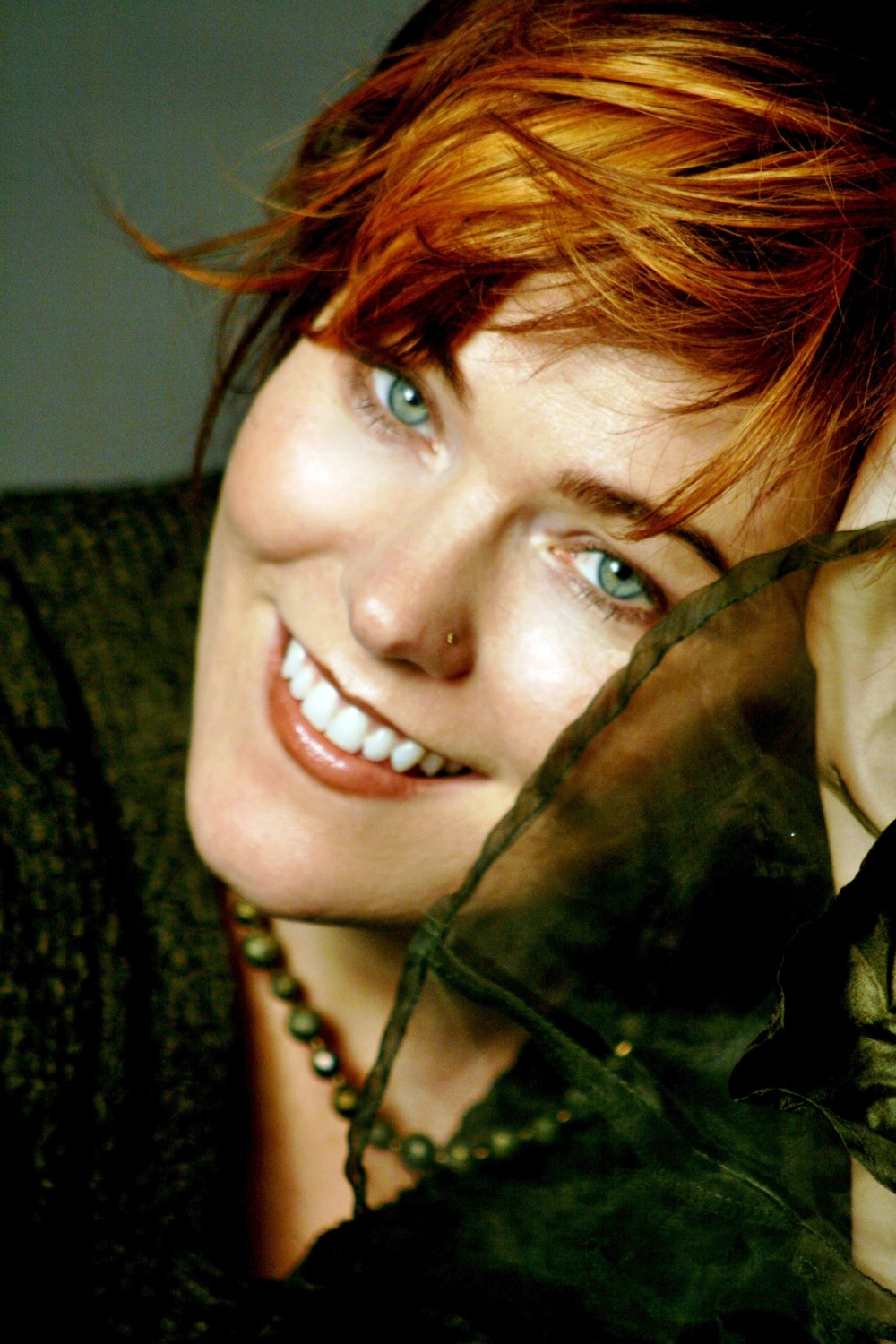 Jan Robinson, M.A., International Tantra Yoga Instructor, Soulful Sex & Intimacy Expert
"The Big O Stands for 'OMG!': Bring Heaven Down to Earth Through Full-Body Orgasm"
Orgasms are the spiritual bon-bons of the 3-D world. They are indeed a sweet treat that adds pleasure to life. They can also springboard you into transcendent experiences of your own Divine nature. The challenge to expanding into your erotic-ecstatic fullness as a woman, is to take your experience of orgasm into your own hands. What most women don't know, however, is that it's not a matter of what happens between your legs that makes for an earth-shattering experience. Jan Robinson, Tantra expert, will share with you simple yet powerful tantric techniques and awareness for expanding into full-body orgasm and accessing the sacred aspect of sexual climax while liberating the deep and wild Goddess within you.
With Jan we will learn,
secrets to a longer, deeper, higher orgasm; 

the 3 keys to full-body ecstasy; 

sacred sounds for sex
Free Raffle Gift - "Tantric Kissing Secrets" audio CD. In this 40-minute audio program, you will learn the 5 modalities of kissing, 6 exotic tantric kisses, and 10 guidelines for lip-locking magic.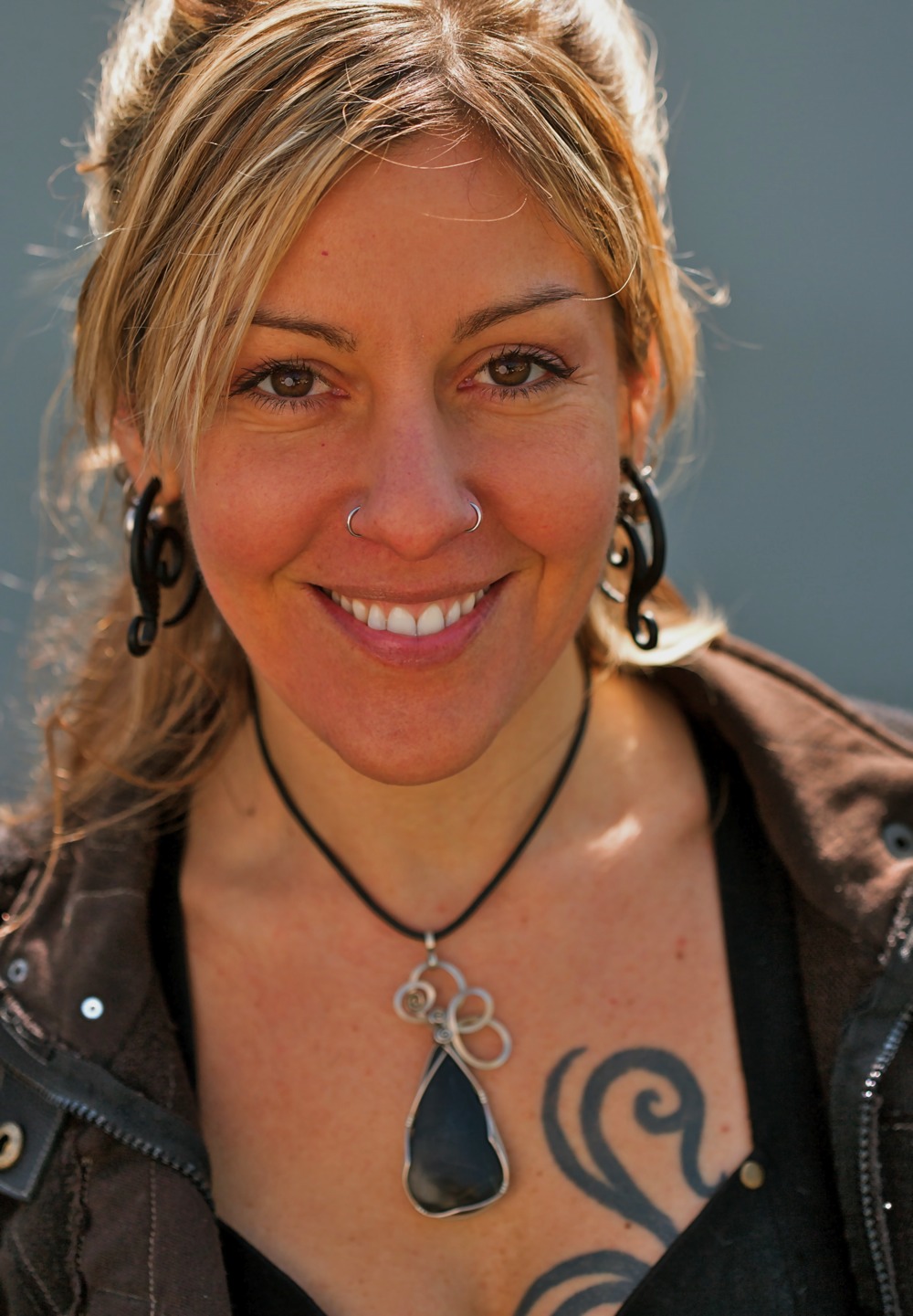 Jillian Love - Vitality Coach and Talented Certified Raw Vegan Chef; creating engaging sensory experiences with the fusion of food, consciousness expansion and fun!
"Eat your way to Orgasm"
Sex is a very complex event.  It's all about chemistry: between you and your partner and your own biochemistry. How your own body works and responds will drastically enhance or inhibit the big O.  Since the chemistry of food becomes your biochemistry, what you eat plays a powerful role in sexual function and satisfaction.  Is there really such a thing as an Orgasm Enhancing Diet?  Can eating the right foods make our libidos lift from lazy to lusty and put the Oooohh back into our orgasms. .  As long as we're talking diet here lets also combine feeling better, looking great and enjoying the pleasure of the big "0" way more often.  Join Vitality Coach and Master Chef Jillian Love to explore science supported strategies to improve female libido and orgasmic ability. It just may change your sex life forever.
With Jillian we will find the,
ten Foods to Optimize the Big O     

important Orgasm Inhibiting foods to avoid   

libido, Love and Chocolate… the truth revealed!
Free Raffle Gifts -  1) Special Discount Coupon to Urban Retreat: "One Day Vitality Cleanse"  2) Free Orgasm Enhancing Gourmet Recipe!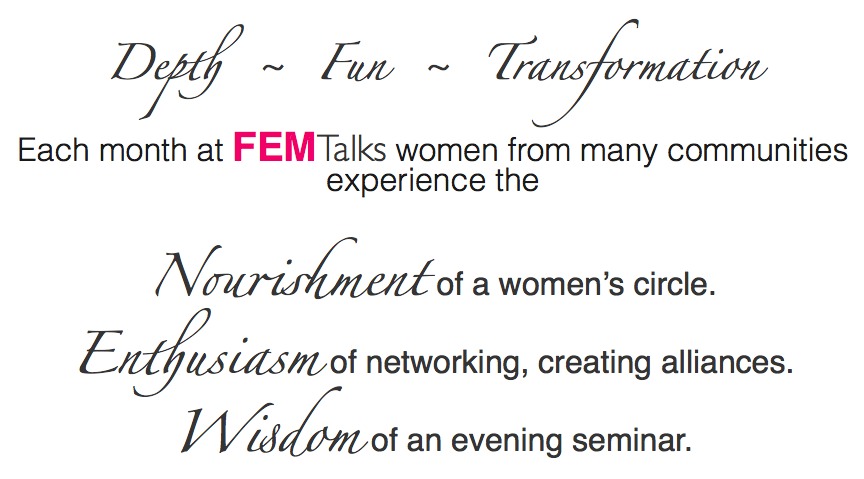 When & Where

James Irvine Foundation Conference Center (@ 16th St. & the end of San Pablo Ave.)
353 Frank H. Ogawa Plaza
Oakland, CA 94612


Monday, November 12, 2012 from 6:30 PM to 9:30 PM (PST)
Add to my calendar
Organizer
FEM Talks Alliance of Healers, Leaders, & Educators
See our full lineup of women's events - femtalks.org
"Experience the fun and self expression of a networking event, the learning and transformation of a seminar, and the depth and connection of a women's circle."
~ Jessica Hadari, Founder
What Women Are Saying About FEM Talks:
Big shout out to Jessica Hadari for her fabulous brilliance to create FEM Talks. I had the blessing of speaking with a packed house of BRIGHT GREAT WOMEN on Monday Night. Wow, did we activate Feminine Super Powers that night! I'm still charged with LOVE. Thank you!
- Christine Arylo - International speaker. Author of Choosing ME before WE and Madly in Love with ME
Big thank you out to the women who came together at FEM Talks last night. I deeply respect the courage and wisdom that came through the other speakers and the beauty of the women who attended and leadership of Jessica Hadari. It was a pleasure and an honor to dance with all of you!
- Heather Munro Pierce - Founder, TransDance and Temple Arts Institute
Thanks to all you lovely ladies who were at FEM Talks tonight! It was an honor to spend time with you and share the stage with such amazing women.
- Stacy Vajta - Owner, Expanded Pathways
Thanks for another amazing FEM Talks! I constantly feel so blessed to know and be surrounded by so many beautiful, radiant women! Thank you Jessica Hadari for the magnetic & luscious energy you bring. Thank you to all the beauties who show up to make this so nourishing to my soul! I receive!
- Amanda Elo'esh Johnson, MA - Speaker. Spiritual Catalyst
Feeling profoundly inspired and supported on this beautiful full moon night by FEM Talks, one of my most awesome communities.Thanks Jessica Hadari for showing up and creating this wonderful intention and space for all of us.
- Archana Sachdev
FEM Talks was wonderful. Thank you for creating yet another opportunity for women entrepreneurs to connect, shine and share!
- Shera Sever - Coach, Organizational Strategist,  Speaker.
Last night I gave a talk on Influence to a room of insightful and radiant women. Super thanks to Jessica Hadari, Founder of FEM Talks for a great eve.
- Caterina Rando - Founder, Thrive Publishing
FEM Talks - 8 Truths We Didn't Know About Orgasms! - 11/12 Oakland