Actions and Detail Panel
Felt The Fear... But Found My Freedom! Panel Discussion
Fri, December 2, 2016, 6:00 PM – 8:30 PM CST
Description

Be honest. Has being afraid ever held you back?
Held you back from pursuing that dream job, from applying to college, for trying out, from allowing yourself to feel or express love, from pursuing your life purpose and passion, from ending that unhealthy relationship, from saying "YES" to life, from "just-showing-up"?
Welp... We've been there and we feel you.
Come, join us and be inspired as these dynamic panelists share their ongoing and transparent journey of struggle, perseverance and triumph. You'll also learn about resources and practical steps you can implement in order to "Live Life Full Out" #rightNow (in spite of fear).
*** Agenda ***
- 6:00PM-6:30PM - Enjoy appetizers and beverages.
- 6:30PM-7:45PM - Panel Discussion
- 7:45PM-8:00PM - Audience Q&A
- 8:00PM-8:30PM - Networking
Cost - Free
Panelists and Moderator include: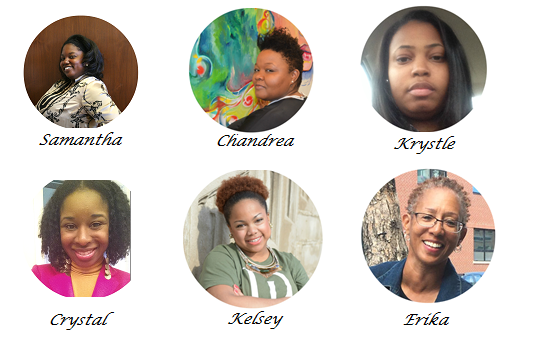 * Samantha L. Bennett, Catalyst for Change | Educator | Encourager of Hope

* Chandrea Brown, Explorious | Data Enthusiast | Information Broker | Aspiring Part-time Nomad

* Krystle Everett, Social Justice Educator | Counselor | Activist | Change Agent

* Crystal Mitchell, Soul Searcher | Budding IT Professional | Naturalista | Journalistic Voyager

* Kelsey Riley, Brand Strategist | Cultural Entrepreneur | Changemaker | @fenix_rising_ | about.me/KelseyRiley

* Erika "Birdie" Shavers, Founder of "Swing Easy Golf" | Golf Coach
Parking - Metered parking is available on the street and typically free parking spaces available on and north of 15th Street.
Special Thank you to our Sponsors 1919 and Blue|1647!