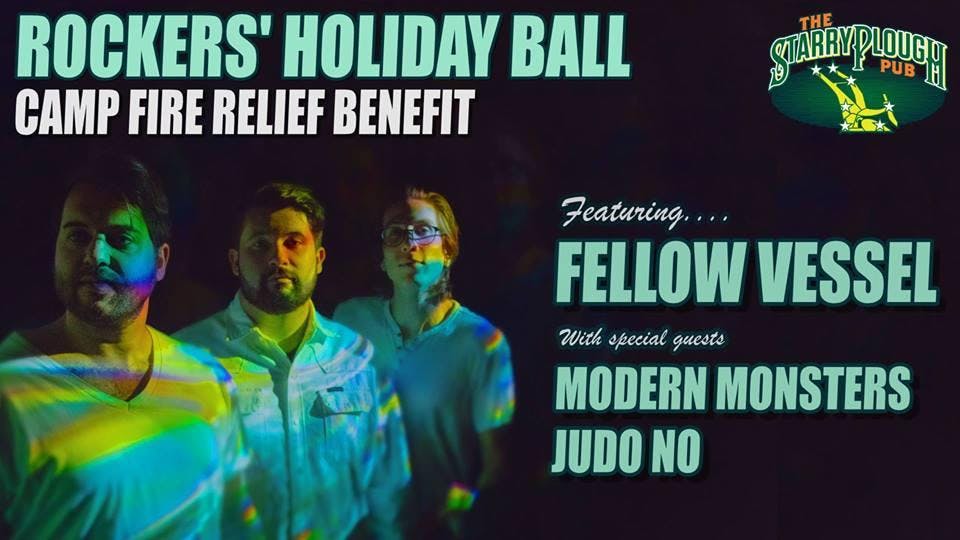 About this Event
Fellow Vessel: Headliner
"Fellow Vessel is an anthemic Indie rock trio hailing from the San Francisco Bay Area. The band's resonant sound is comprised of the soulful and dynamic songwriting abilities of singer/guitarist Robin Sawaya, amplified by the skilled drumming of Max Salmon, and precise bass playing of Andrew Pannell. As the band continues to take over the airwaves, they invite you to collide your world with theirs."
Modern Monsters: Support
 "Modern Monsters is a Return to Revolutionary Rock with a blend of Hip-Hop and Soul. Featured in the Bay Area's The Bay Bridged, KRCB FM Radio 91, Rockstardreams.com and Tahoe Onstage,  Modern Monsters have quickly been making a name for themselves in the Bay Area music scene. Their sounds range from Grunge and Hip-Hop to '80s New Wave. Influences include bands like Rage Against the Machine, Radiohead, Pearl Jam, The Roots, and The Velvet Underground."
Judo No: Opener
"JUDO NO is a krew of rhythm junkies that formulates frequencies designed to krush inhibitions, rearrange synaptic patterns and alter perceptions of reality. Vocalists and Multi-Instrumentalists A.J. and Lauren utilize a vast array of gadgets to create extraterrestrial sonic textures and earthquaking basslines while Chris goes beast on the beats. Twerk music. Mosh music. BoomBap music. Thrash music. Bounce music. Swing music. Math music. JUDO NO music, whether live or digital, promises both physical and cerebral activation, possibly exertion."