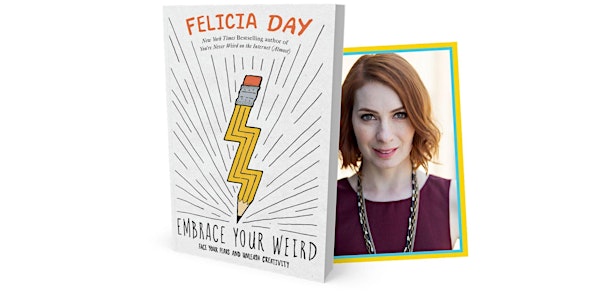 Felicia Day at NCSU's James B. Hunt Jr. Library
When and where
Location
James B. Hunt Jr. Library 1070 Partners Way Raleigh, NC 27606
Refund Policy
Refunds up to 7 days before event
Description
THIS EVENT IS SOLD OUT
YOU MAY JOIN THE WAITLIST
IF YOU DO NOT GET A WAITLIST TICKET, YOU CAN STILL QUEUE UP TO MEET FELICIA DAY AND HAVE A BOOK SIGNED AFTER EVERYONE WHO HAS A TICKET HAS THEIR BOOKS SIGNED. PURCHASE OF A BOOK FROM QUAIL RIDGE BOOKS (IN-STORE OR AT THE VENUE) WILL BE REQUIRED TO ENTER THE SIGNING LINE. IF YOU PURCHASE THE BOOK IN-STORE PRIOR TO THE EVENT, A RECEIPT MUST BE PRESENTED.
In Embrace Your Weird, New York Times bestselling author, producer, actress, TV writer, and award-winning web series creator, Felicia Day takes you on a journey to find, rekindle, or expand your creative passions.
Including Felicia's personal stories and hard-won wisdom, Embrace Your Weird offers:

Entertaining and revelatory exercises that empower you to be fearless, so you can rediscover the things that bring you joy, and crack your imagination wide openUnique techniques to vanquish enemies of creativity like: anxiety, fear, procrastination, perfectionism, criticism, and jealousyTips to cultivate a creative communitySpace to explore and get your neurons firing
Whether you enjoy writing, baking, painting, podcasting, playing music, or have yet to uncover your favorite creative outlet, Embrace Your Weird will help you unlock the power of self-expression. Get motivated. Get creative. Get weird.
Presented In Partnership with NCSU Friends of the Library and NC Comicon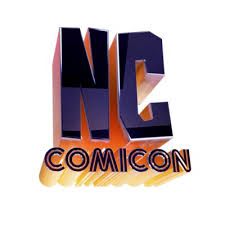 FAQs
Do I need to buy a book to attend the event?
Yes.

Each ticket gets you a reserved (not assigned) seat and a book.

What if the event is sold out?
We encourage you to join the waitlist. If a ticket opens up you will have the option of buying it then.

How can I buy additional copies of Felicia Day's books?
You can buy additional copies of her books at the event, while supplies last.
Where do I pick up my book/ticket?
You may pick up your book and ticket at Quail Ridge Books from October1 through October 6th or you may wait and pick them up at the Hunt Library on October 7th, starting at 5:30 p.m.

When should I get there?
Will Call will open at 5:30 p.m., and doors to the auditorium will open at 6:30 p.m. We suggest arriving by 6:15 p.m. to allow time for parking and book/ticket pickup.

Can I take photos?
Yes.
How are the reserved seats assigned?
Each ticket will have a guaranteed seat; however, seats are not assigned and will be available on a first-come, first-serve basis. Please note, tickets may sell quickly, and it is to your advantage to purchase early.
How do I get there?
For GPS or mapping apps use:
The James B. Hunt Jr. Library
1070 Partners Way

Raleigh NC 27606
Where can I park?
Parking is free and open to the public after 5:00 p.m. on weekdays.

Services
All restrooms doors are painted yellow. There are restrooms located on the first and second floors. For food and snack, check out Common Grounds Cafe on the first floor of the library.
What's the refund policy?
Attendees can receive refunds up to 7 days before the event date through Eventbrite. If you miss the refund window and are unable to make it to the event, you can pick up your signed copy of Embrace Your Weird at Quail Ridge Books on or after October 8th.
Do I have to bring my printed ticket to the event?
If you pick up your book early at Quail Ridge Books, please be sure to bring your QRB-specific ticket with you to the event. If you are picking up at Will Call, your ticket will be waiting with your book.