About this Event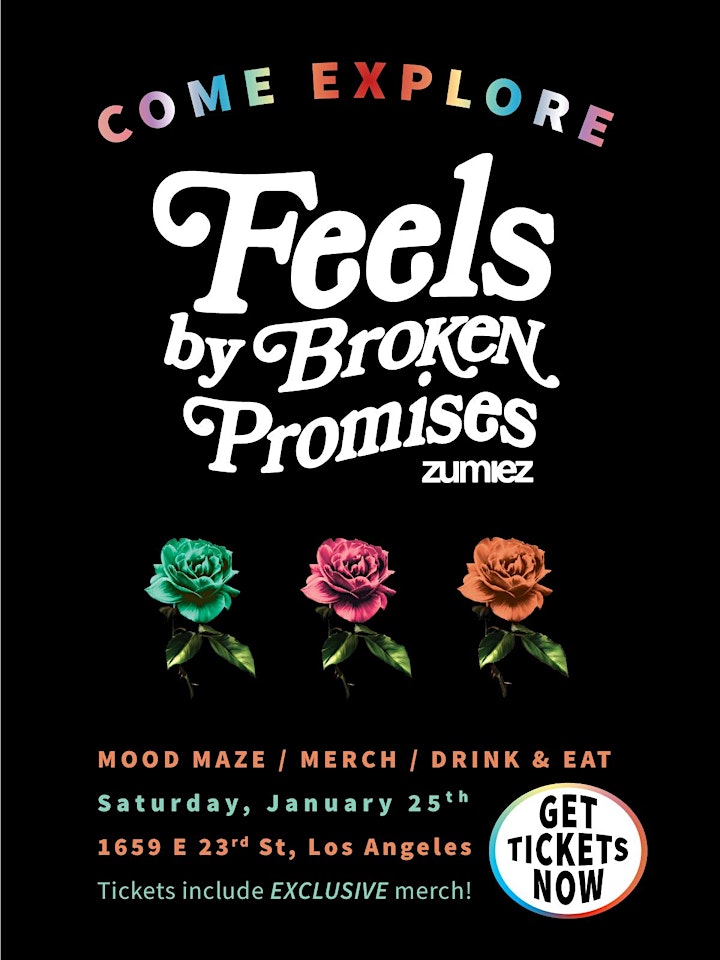 What's your feeling? Lust? Regret? Broken?
Step inside and walk along this interactive quiz to reveal your deepest feelings with Broken Promises!
Once you take the quiz you will find yourself inside the room that transforms your feelings into the REAL LIFE!
Tickets include a free ~Exclusive~ Broken Promises T-shirt that everybody will Desire, ONE customized remedy for whichever of the 12 feelings you get, Zumiez promo, Live DJ, free drinks and a chance to hang out with the Brand Founders themselves!
*T-Shirts are limited to 5 per order must be present on Jan 25th to receive*
Event is on January 25th from 12-4PM.
Space is limited so buy your tickets before you Regret it!