About this Event
• Full dinner and drink menu available
• The Premier Plus section is a raised area with great views and reserved seats and tables. There is a dedicated server for faster service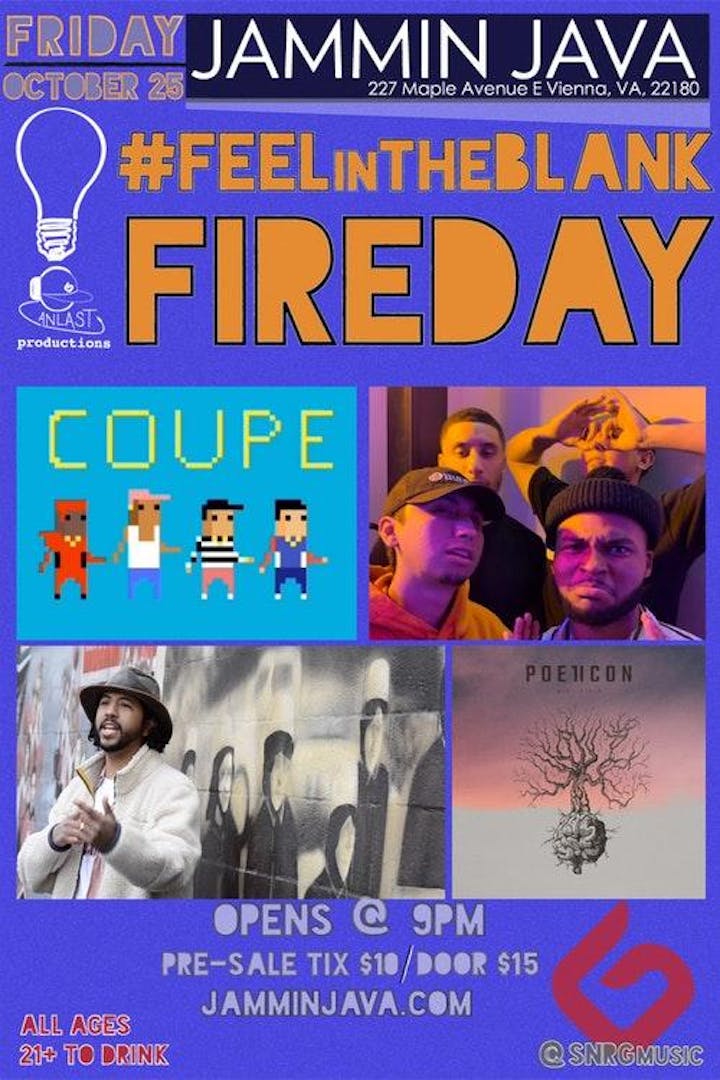 #FEELintheBLANK Fireday
Join the #GetFamilia for #FEELintheBLANK FIREDAY!
Come and live within the sound of an eclectic lineup of exceptionally talented artists brought to you by CANLAST Productions on Friday, October 25, 2019!
We created the Some Never Really Get [ _____ ] #FEELintheBLANK idea as an open-ended statement that encourages everyone to become an active participant in our community. Finish YOUR statement--- FEEL in the blank; and let the world know what Some Never Really Get about YOU.
Let's have a wonderful time discovering new artists contributing to the culture.