Event Information
Refund Policy
Contact the organizer to request a refund.
Eventbrite's fee is nonrefundable.
About this Event
"Feeling the Feels"
A Radical Aliveness Workshop to support and navigate our feelings during difficult times.
What's happening right now in the world is incredibly challenging! We can be overwhelmed with so many feelings around systemic racism, the pandemic, climate change and political views. So many different and conflicting opinions can bring up strong emotions unbelievably quickly, sometimes surprising us in their strength and impact.
Many of us believe that feeling our feelings is important to do. Whereas some of us were never given permission to feel our feelings at all. We can often have a deep sense of relief in our minds and bodies when we express ourselves and share our feelings. What do we do when we have so many feelings, like many of us now do? In this workshop we will address these questions;
How can we navigate which feelings are best felt for us and which not?
What messages have we received around which are "good'" feelings and which are "bad"?
Where did these messages come from? Our families of origin, culture and systems?
Have there been consequences or impact around feeling feelings in your past and in the present?
How do we know which are important to express in a safe way, to be witnessed and not judged by ourselves and others?
How do we hold space for people to feel their feelings and opinions if they are different than ours?
Is there room to feel joy and pleasure amongst the other more difficult feelings? Do we give ourselves permission to enjoy ourselves when others are in pain?
Let's explore these and other questions around "Feeling the Feels" in a holistic way; mind, body and spirit. The workshop will be guided by a somatic approach using the practice of Radical Aliveness, we will learn more.
The principles of Radical Aliveness will guide us through the process of discovery around our feelings, they are the following;
A Non Shaming Heart
Being Open to Multiple Perspectives
Saying Yes to Everything
Knowing I don't Know
Willing to be Changed
We welcome you to bring your curiosity with you on this journey of feeling feelings, how we express them, our responsibility around them, their impact on others and so much more.
This 2.5 hour workshop will be held online on Zoom. Please wear comfortable clothes to move in and have a journal to write in for writing prompts and reflections.
You will receive a Zoom link before the workshop after you have registered on the Eventbrite link.
If you have any questions please contact Ami at amieisett@gmail.com and 773-531-3761. For more information visit; www.coreenergeticschicago.com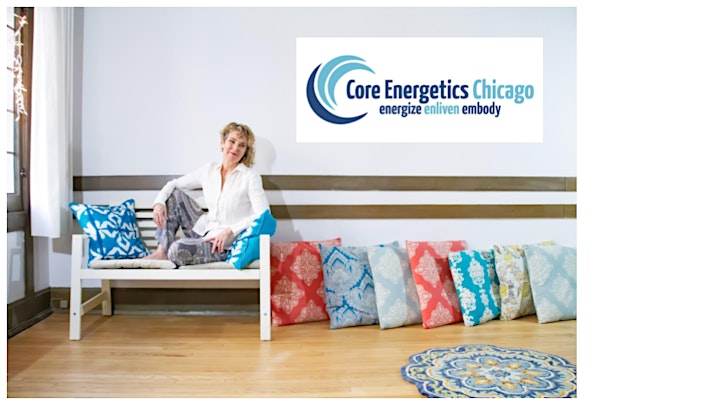 Date and Time
Location
Refund Policy
Contact the organizer to request a refund.
Eventbrite's fee is nonrefundable.