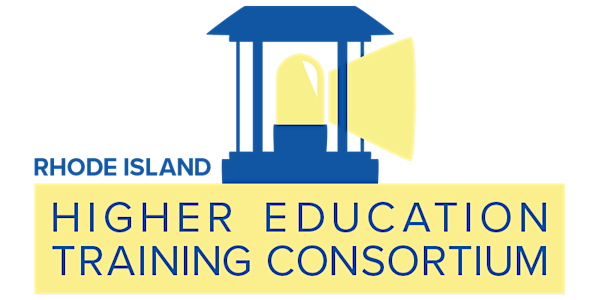 Feel Happier (even in tough times)
You can truly become happier through the development of a new mindset and simple yet powerful exercises.
When and where
Location
Rhode Island College 600 Mt. Pleasant Ave Providence, RI 02908
About this event
In this interactive presentation, you will learn about Positive Psychology, the Science of Happiness, and how happiness can give you the advantage you seek in your career, personal life, and relationships. Participants will learn and experience practical, science-based strategies that increase productivity, joy, happiness, and wellbeing. When we feel better, we do better. Learn how to capitalize on the happiness advantage to improve performance and maximize potential in yourself and others.
Proposed Session Objectives:
1. Practice science-based strategies for increased happiness and wellbeing.
2. Learn the research behind each strategy.
3. Experience practical ways to apply strategies in their personal and professional lives.
4. Learn how to change negative mindsets using mental and physical techniques.
Program Details:
This program will provide science-based research on each positive psychology strategy. Participants will practice the strategies during the session. Once they experience the difference in how they think and feel, they are more likely to make the strategy a habit at home and work.
Pam Garramone, M.Ed., is an award-winning speaker who presents positive psychology - the science of happiness - to students, educators, and corporate and community employees.
Through professional training and meaningful personal practices, Pam has found that the smallest changes make the biggest difference. You can truly become happier through the development of a new mindset and simple yet powerful exercises. Pam has shared her insights with thousands of stressed out and over-burdened youth and adults who have learned that feeling happier is simple when you practice happiness habits.
In addition to being an in-demand speaker, Pam is a positive psychology life coach and author of Be, Happier.
Program Fee:
A fee of $90.00 per participant will be billed to each institution, which includes parking and continental breakfast.
FAQs
What are my parking options?
Parking will be provided on campus. We ask that participants follow specific parking instructions which will be emailed to all registered participants before the event. If you would like information on accessible parking spots, please contact us at amclean@rihetc.org
How do I pay for this event?
RIHETC will bill your institution directly for the workshop fee. Contact your Human Resources Office with questions regarding your institution's policy on professional development. 
Where can I contact the organizer with any questions?
amclean@rihetc.org
Do I have to bring my printed ticket to the event?
No, that is not necessary.
What is the refund policy?
If you find you can no longer attend, we always suggest that you first try to find someone else from your institution who can attend in your place. We are able to issue refunds for cancellations made prior to 15 days from the event date. Cancellations made less than 15 days from the event date cannot be refunded and your institution will be charged for your ticket whether you attend or not. You may transfer your ticket to someone else at your institution at any time, however. Contact your Human Resources Office with institution specific questions.