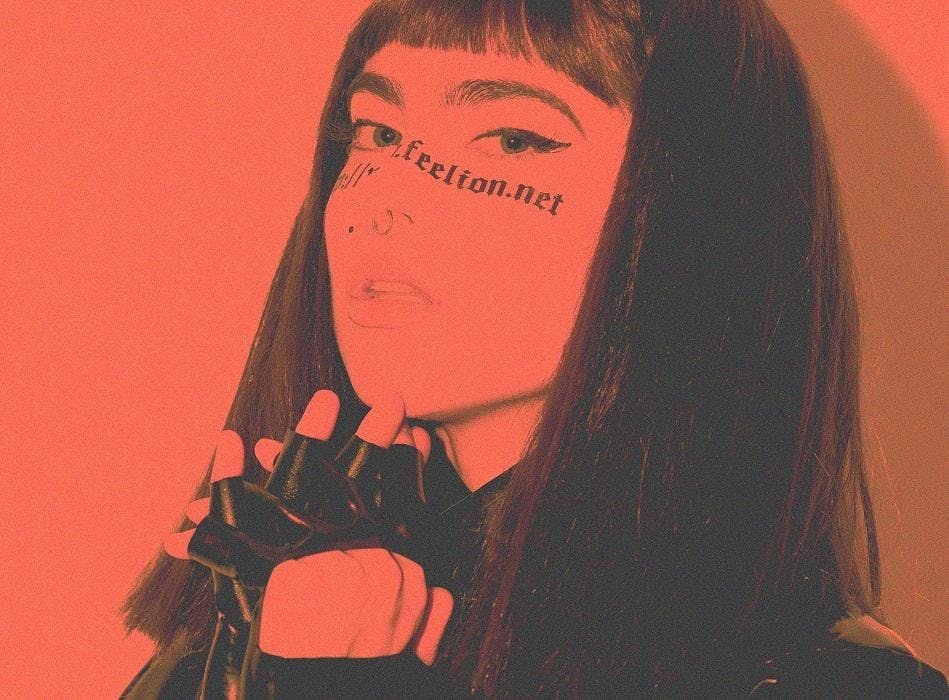 About this Event
8:30PM // $5 (advance), $8 // 21+
Returning to headline this massive show is FEE LION, the witchy disco/art-pop project of musician and performer JUSTINA KAIRYTE. Looping acoustic and electric guitar lines with retro synths and drum machine rhythms, KAIRYTE's unique songwriting and fluttering vocals have made her a rising star around town. Hailed as a "one-woman electric dream-machine" by Midwest Action in a live review, FEE LION is not to be missed.
REPLICANT. A three-man synth-monster band from the darkened shores of Lake Michigan, Garrett Vernon, Justin and Jordan DeLay fully deserve to be considered as an almost orchestral concern given the breadth, depth, and richness of the sound they create. Full of pulsing dystopian beauty and as seductive as any artist that has appeared on any of these lists, REPLICANT is also one of the most accurately-named bands we've encountered, eerily simulating the intrinsic soundtrack our minds imagine when hearing that name. The future, apparently, is now, and it would seem that jetpacks and leisure time aren't part of the deal. See you in the shadows…
...a throbbing head full of ecstasy outside the goth club, hi-hats like goosebumps as your crush paints your eyes black to match their own, fluorescent guitar glimmers of desire -even hope- edging out through the apathy of the bleakest horizon. WINGTIPS' most recent release, GREYAREA, is an androgynous sound of transition. Interpolation of darkly shimmering layers of angular guitar and pulsating touches of EBM, sharpening their unabashed anthemic rush with a maturing melodic complexity and atmosphere as much informed by post-punk as sweeping electronica. Recently, WINGTIPS has had the pleasure of supporting artists such as THE TWILIGHT SAD (during US Tour with The Cure), ZANIAS, VOID VISION, SRSQ (ex-THEM ARE US TOO), and SOFT KILL to name a few. Now, we are honored and humbled to be able to witness WINGTIPS on our stage alongside some truly killer bands. 
Death, sex and doomed romance. PANIC PRIEST is the project showcasing the songs of singer / songwriter / multi-instrumentalist Jack Armondo (My Gold Mask). A combination of self-produced home recording and in-studio polish, aided and abetted on record by friends and guest musicians. Weaving together dream-like guitars and synths, Panic Priest creates midnight melodies that won't soon leave your memory once dawn breaks.
DJs SCARY LADY SARAH + PHILLY PEROXIDE hop aboard the decks, the best pirate twin DJs this side of the Mississippi.