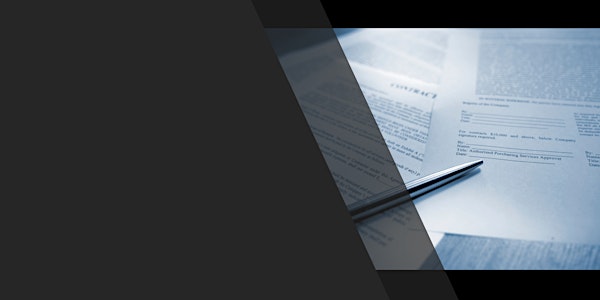 Fee Agreements - Ethical Dos and Don'ts
Refund Policy
Contact the organizer to request a refund.
Description
1.0 MCLE Ethics Credits Approved
Topics include:
Laying the Ethical Foundation - Scope of engagement, timing of services, fees, and billing.
Key Content - Using client cooperation clauses, identifying file ownership, protecting privileged email communications, and using collection agencies.
Ethical Limitations - Division of fees, charging interest, attorney fee awards, fixed fees, contingent fees, court approved fees, crowdfunding litigation, structured settlements, passing on credit card surcharges, modifying fee agreements, creating hybrid or alternative fee agreements, resolving disputes when fee terms are vague.
Date/Time/Location
Wednesday, January 18, 2017 from 10:00 a.m. to 11:00 a.m. Pacific Time. This is a live, online webinar. Watch from your desktop computer or mobile device. Connect to audio via telephone or computer/device speakers.
Who Should Attend?
Lawyers, office managers or administrators, staff - anyone interested in crafting and user proper fee agreements.
Does the Program Include Written Materials?
Yes. Written materials will be distributed electronically to all registered attendees prior to the event.
Ask Questions/Participate in Live Polling
Questions are welcome during the live event. Attendees are also encouraged to participate in live, anonymous polling.
What is the Refund Policy?
Registration fees are not refundable. If you are unable to attend, please contact the event organizer, beverly@oregonlawpracticemanagement.org, to request the program materials and a free video or audio download of the CLE. Audio and video downloads are available within three to five days of the live event. Registration may also be transferred to another attendee. Contact the event organizer, beverly@oregonlawpracticemanagement.org, to request a transfer.