Description
An Invitation to Join the CEO Club For this Awesome Event!

Network with CEO's & Top Executives, learn and make friends & memories at the Federal Reserve Bank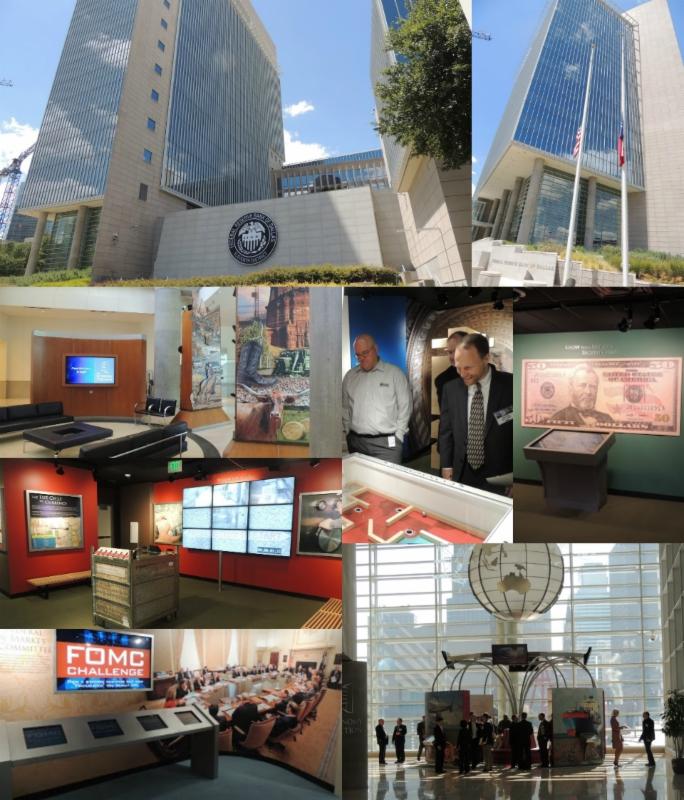 Join Us For This Exciting,

Educational and Enjoyable Event At
The Federal Reserve Bank of Dallas
September 22, 2016
11am to 2pm
Network and Learn with an exclusive VIP tour of the FRB Cash Operations and 5 story Vault - Plus enjoy lunch and two excellent FRB Economists Presentations followed by a Q&A and networking afterward.
View the agenda below for Thursday, September 22nd


Click here to see photos from our last Event at the Federal Reserve Bank.
Click here to view photos of the Federal Reserve Bank of Dallas and its Exhibits. (Note: These exhibits will not be on the VIP Tour but are available to the public and are very educational - and extensive). If you want to come early and/or stay late, you can tour these awesome exhibits Thursday, or you may want to visit another day with your family/children/grandchildren for a FUN & educational time.
Contact John at Jbrown@ceoclubstexas.com for questions or more information. For information about the many benefits of the CEO Club, visit www.ceoclubs.org

Click here to download this brochure
Visit DallasFed.org to Learn About the FED