Description
The Citizens' Advisory Commission on Federal Areas (CACFA) is hosting a Federal Overreach Summit on August 12-13, 2013 at the Dena'ina Center. We have gathered an impressive list of participants to discuss, authoritatively document, and raise awareness of Alaska's deteriorating relationship with Federal Government Agencies with respect to natural resource and land management. The ultimate goal is to generate rational, collaborative, and effective actions which can be taken to our State and Congressional leaders.
Who should attend?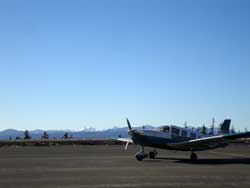 - Alaskans who want to
'Stand With Alaska'
to protect our Statutory Sovereign rights;
- Who are increasingly troubled about the patterns of Federal overreach in their state; and
- Who want to highlight the stories and solutions necessary to recognize and solve these problems.
What is the objective?
1. Examine the legal promises made to Alaska at Statehood by the Federal government for accessing and developing our lands and resources.
2. Document specific examples of how the Federal Government has failed to honor those promises.
3. Develop achievable State and Congressional policy initiatives and redouble efforts to reverse Federal actions that infringe on Alaska's sovereign right to manage and access its land, water and wildlife resources and maintain the Alaskan lifestyle.
4. Form a coalition of organizations, agencies, companies and individuals who can continue the work going forward.
Where can I learn more?
For the most current AGENDA - Click HERE.
For SPEAKER BIOGRAPHIES - Click HERE.
For MORE INFORMATION on the Summit and our MISSION - Click HERE.
To VISIT the Citizens' Advisory Commission on Federal Areas Website - Click HERE.