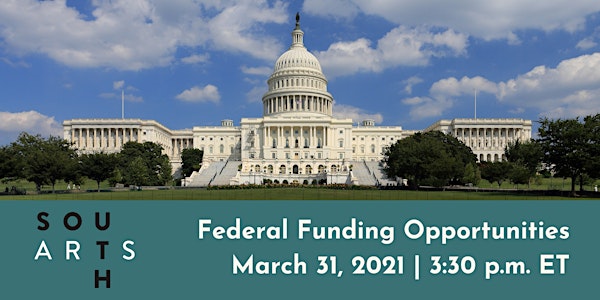 Federal Funding Webinar with Nina Ozlu Tunceli of the Arts Action Fund
Learn about federal funding opportunities, regulations, and deadlines related to current and upcoming COVID-19 economic federal aid programs
About this event
With the passage of the American Rescue Plan in addition to the CARES Act, there are opportunities for artists, arts organizations, and communities to utilize federal resources supporting their work.
Join Nina Ozlu Tunceli of the Arts Action Fund (the national arts advocacy organization affiliated with Americans for the Arts) to learn about:
Types of assistance available to individual artists and arts organizations through the new federal relief funding.
Tips, tricks, and how-tos of accessing relief funding, dates, deadlines, etc.
Ideas on programmatic partnerships that could be funded using Community Development Block Grant or other "non-arts" funding included in the relief packages.
How the Shuttered Venue Operators Grant and Paycheck Protection Program may help you and your organization
Please submit questions you may have for Nina by March 30 at 5pm ET using the following form: https://forms.gle/fuHmrXKgtYBhcMrm8
Can't attend the webinar? We will record it and make it available on the South Arts' website within 48 hours.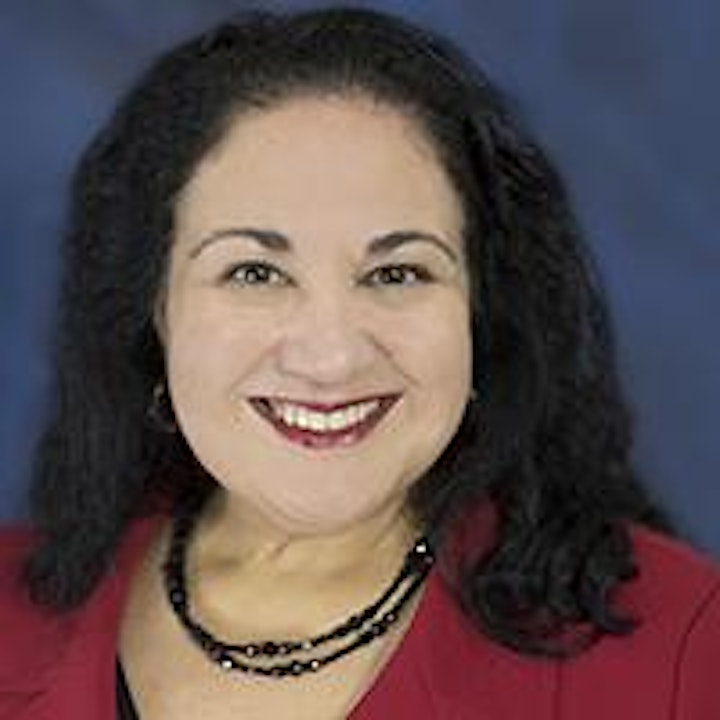 Nina Ozlu Tunceli is both Chief Counsel of Government and Public Affairs at Americans for the Arts as well as the Executive Director of the Americans for the Arts Action Fund. For 27 years, Nina has served as the chief policy, political, and advocacy strategist for the organization, mobilizing more than 450,000 arts activist members in advancing arts in America. After securing several arts funding provisions in the recently passed CARES Act, Nina now provides weekly Zoom Office Hours to provide technical assistance to thousands of artists and arts organizations in successfully tapping billions of dollars in pandemic relief aid. She also spearheads the ArtsVote: Make Your Vote Campaign with customized state voter factsheets and social media ads to educate voters on all the new rules and deadlines to vote this year because of the pandemic. Everyone is encouraged to join the Arts Action Fund for free at www.ArtsActionFund.org/Join
Americans for the Arts Action Fund is a 501(c)(4) nonprofit membership organization affiliated with Americans for the Arts. The Arts Action Fund is the largest grassroots arts advocacy network in America advancing the arts on both the electoral and legislative landscapes to promote more vibrant and livable communities throughout the country. The Arts Action Fund's goal is to enlist and mobilize citizen activists that will help ensure that arts-friendly public policies are adopted at the federal, state, and local levels.
In addition, the Arts Action Fund Political Action Committee (PAC) provides direct support to pro-arts federal House and Senate candidates. The Arts Action Fund PAC strives to support as many Democratic and Republican pro-arts candidates as possible in all 50 states. Through the Arts Action Fund PAC, 100% of contributed funds directly support the campaigns of pro-arts federal candidates. Just as your voice is stronger in a chorus with others, your support for pro-arts candidates will be stronger with others too. By pooling pro-arts contributions into larger donations, we can provide worthy candidates with more impactful funding than most are able to give individually. What we accomplish in the future will help us towards our long-term goal for the future–a future where the federal government invests at least $1 per citizen in the nonprofit arts and local governments invest 5% of their local education budgets in arts education.
We can continue to have an influence on Capitol Hill, but we can only do it with the financial support of our members. The Arts Action Fund is the only national bipartisan voice for the arts that dedicates 100% of its time, money, and political clout to advancing the arts in America.
South Arts is a regional nonprofit arts organization. Our mission: Advancing Southern vitality through the arts.
Headquartered in Atlanta, Georgia, South Arts is a nonprofit regional arts organization empowering artists, organizations, and communities, and increasing access to arts and culture.
In partnership with the National Endowment for the Arts and the State Arts Agencies of Alabama, Florida, Georgia, Kentucky, Louisiana, Mississippi, North Carolina, South Carolina, and Tennessee — with additional funding from other public and private donors such as the Doris Duke Charitable Foundation and The Andrew W. Mellon Foundation — South Arts supports artists and organizations through a rich and responsive portfolio of grants, fellowships, and programs.
Why? Because South Arts believes that the arts elevate the region, increasing connectedness and inspiring meaningful change in the process.